Pitkin – Douglas Home
Christchurch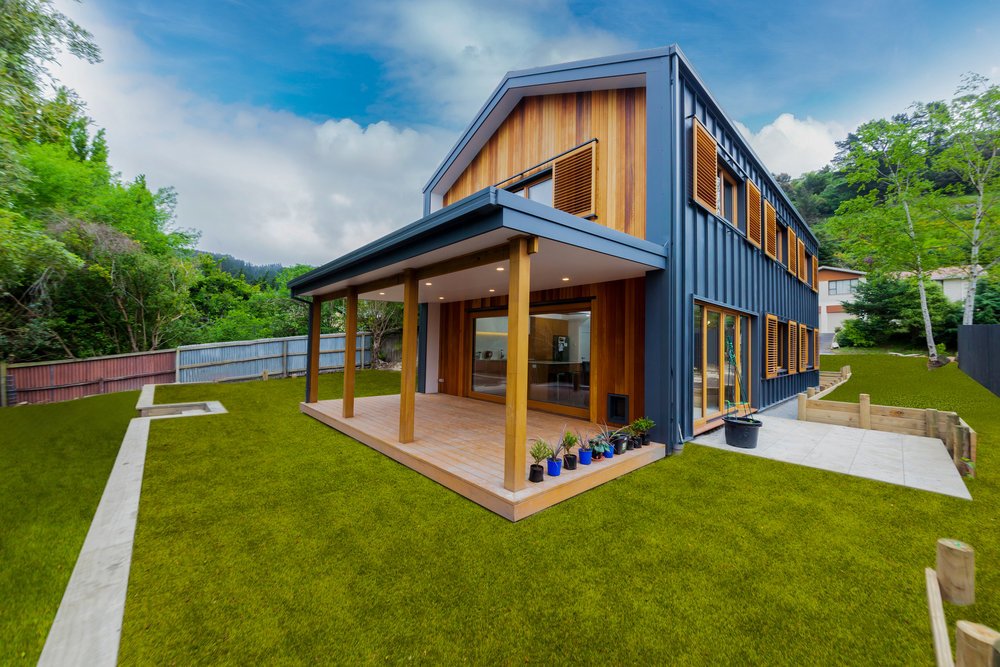 Passive House Metrics
Heating Demand

15.8 kWh/m2/year

Heating Load

9.2 W/m2

Frequency of Overheating

1.4%

TFA

131.8 m2

Form Factor

3.1

Air leakage @ 50Pa

0.4 ACH

PER demand

42.2 kWh/m2/year

Renewable Energy Generation

60 kWh/m2/year
This striking family home is the first South Island residence to be certified as Passive House Plus; it meets Passive House performance standards plus generates as much energy as it uses over a year. Proving there need not be a trade-off between function and form, its architects were highly commended in the 2018 ADNZ Architectural Design Awards.
The house was built for young family returning to Christchurch after the Canterbury earthquakes. A narrow site dictated the simple, rectangular form of the 157m2 house but also reflected the clients' vision for a simple family home.
This Passive House Plus is built from pre-fabricated THECA timber wall and roof panels with blown fibreglass insulation installed at the factory. It sits on an insulated, 300 mm thick concrete slab. Triple-glazed, timber-framed windows were manufactured in New Zealand by ThermaDura. Window shutters on the north face assist in preventing over-heating in summer.
Energy is generated via photo-voltaic panels on the north-facing roof — enough to supply the house's energy needs in summer and send excess power back into the grid.
The design team selected a Wolf ventilation system due to the local support offered. The designers note that routing of ventilation ducting is best considered early in the design process.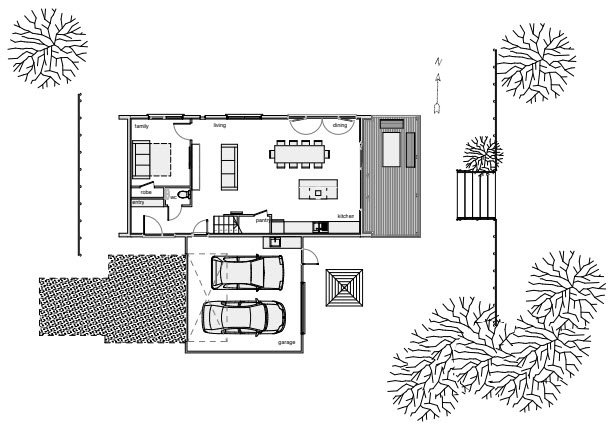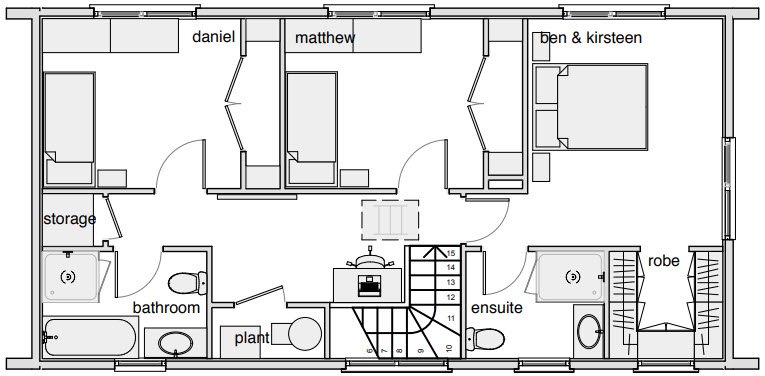 Construction Details Average Values
U-value External Walls

0.20 W/(m2K)(R5.0)
THECA Panel: 140mm timber framing with Knauf JetStream Max insulation, Intello airtightness and 45mm service cavity with Mammoth polyester insulation

U-value Floor

0.34 W/(m2K)(R2.9)
300mm solid concrete floor with 100mm EPS under and XPS to the perimeter

U-value Roof

0.11 W/(m2K)(R9.1)
THECA Panel: Timber framed roof with 300mm I-beams insulated with Knauf Jetstream Max, Intello airtightness

U-value Glass

0.52 W/(m2K)(R1.9)
Triple (4:/20/4/20/:4)

U-Windows

0.88 W/(m2K)(R1.1)
ThermaDura timber triple glazed windows

Air Control Layer

Intello, Concrete Slab

Ventilation Efficiency

80.8%
Wolf - CWL - 300 Excellent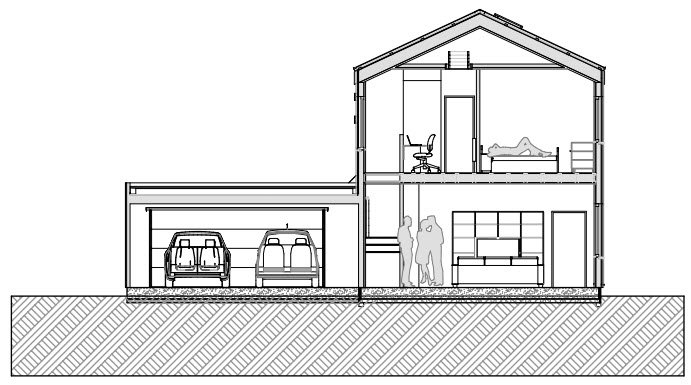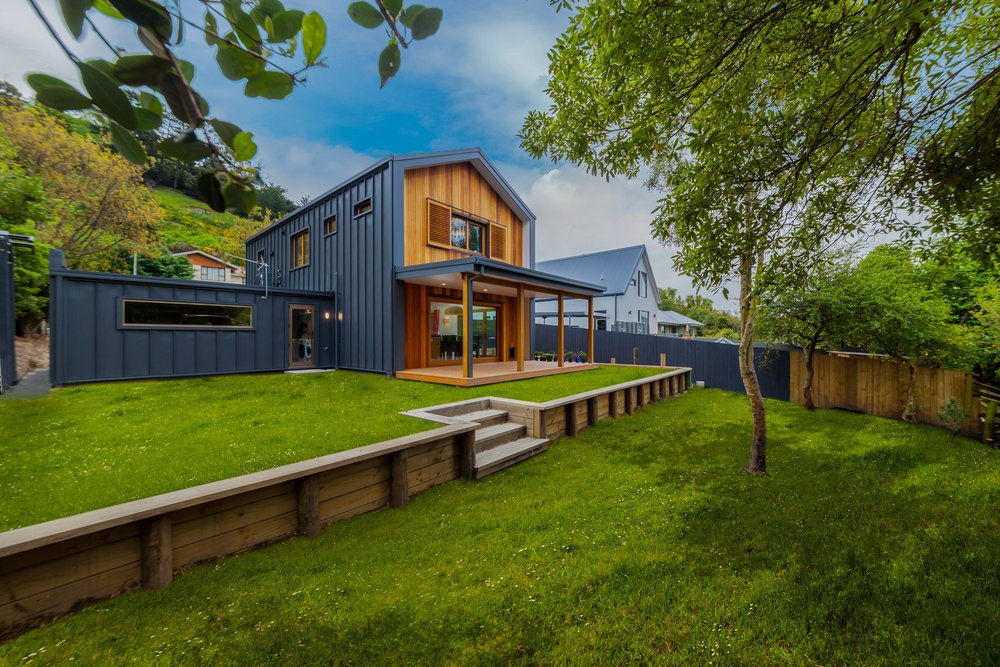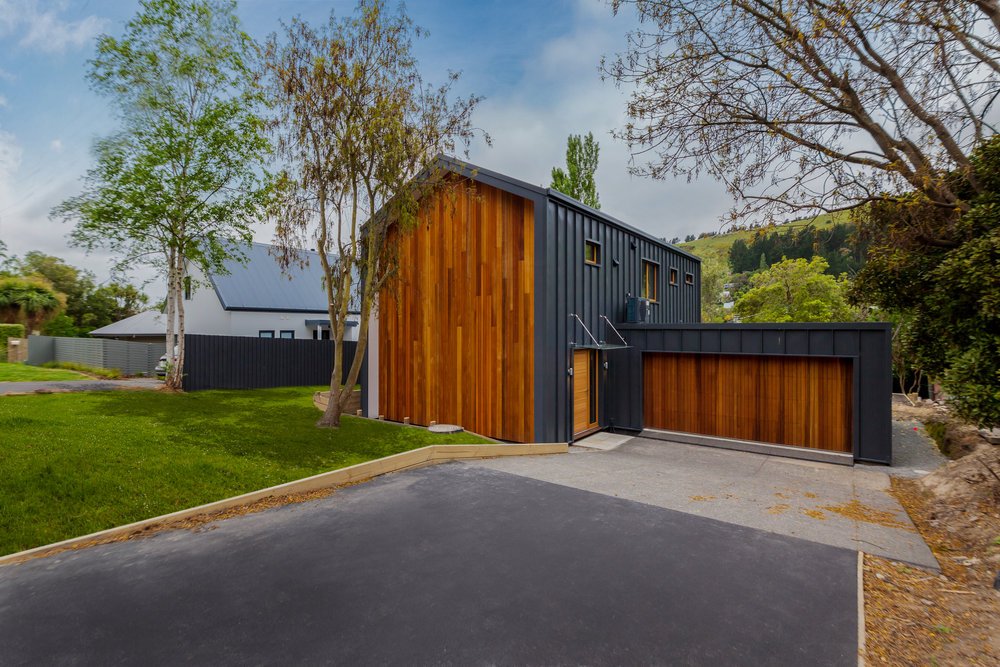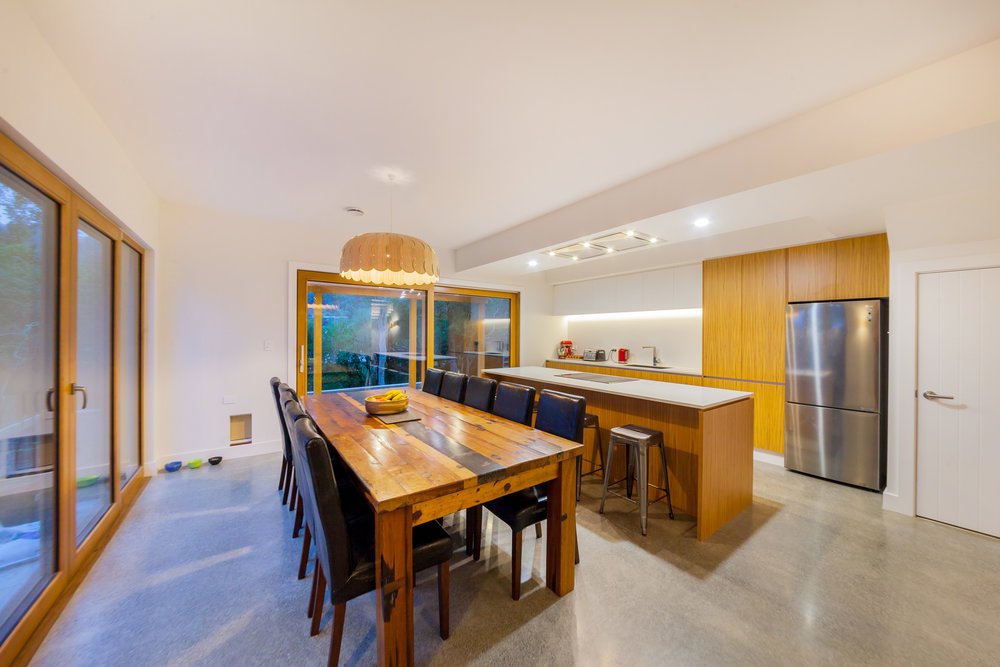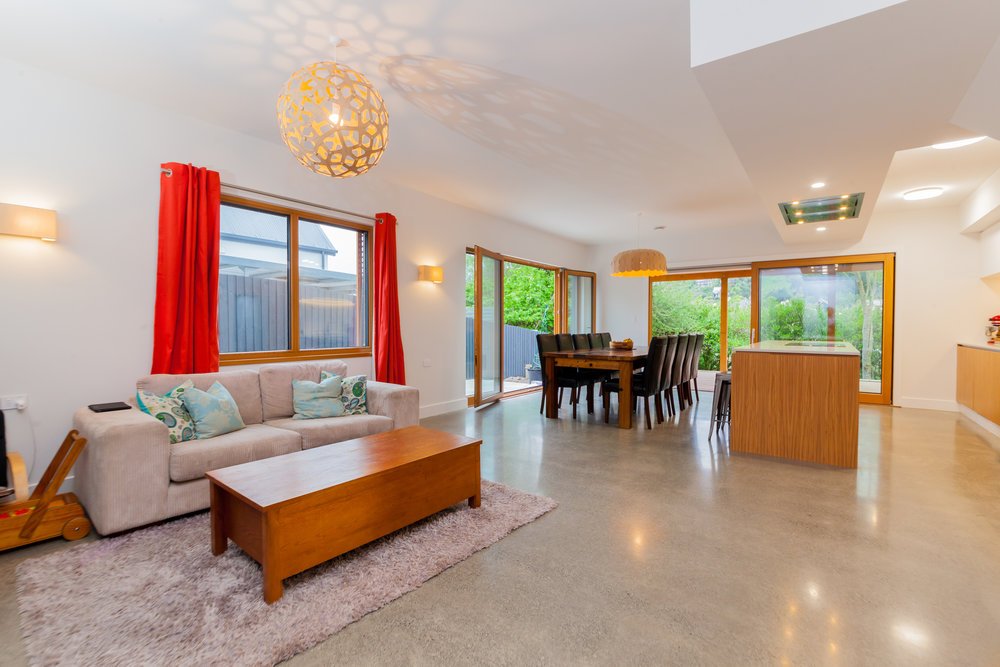 Images provided by Passive House Institute New Zealand – phinz.org.nz