Pitkin – Douglas Home
Christchurch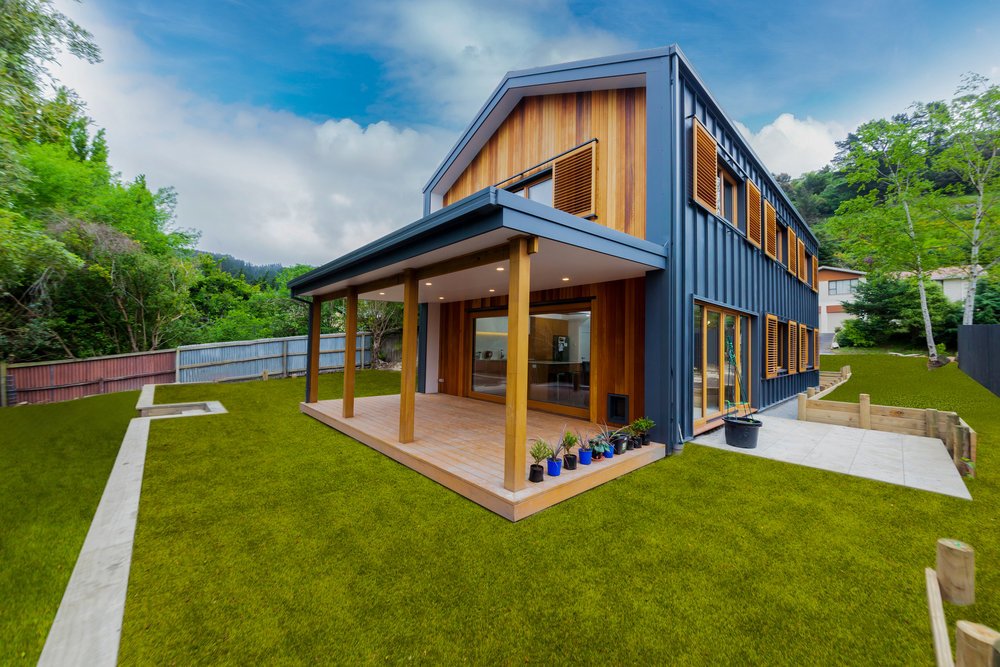 The Pitkin-Douglas Home is a modest family home that is also the first certified Passive House Plus in the south island of New Zealand. This means that the design needs to be more efficient in terms of total energy used from the grid and generate at least 60 kWh/m²/year of energy in relation to the area covered by the building (rather than the TFA). During the design process the team focused first on the performance of the building envelope to meet the Passive House standard and then decided to add PV panels to meet the Passive House Plus standard.
This home was designed to suit a young family returning to Christchurch after having lived in Auckland after the Canterbury earthquakes. The simple form of the design was a result of the narrow lot constraints and the vision for the project as a simple family home returned to the classic kiwi shed. Meeting the tight performance constraints was made easier by the simple form and came out beautifully. Proof of this is how the architecture won a Highly Commended in the 2018 ADNZ Architectural Design Awards.
This Passive House Plus is built from prefabricated THECA timber wall and roof panels with blown fiberglass insulation installed at the factory on an insulated concrete slab. The design team selected a Wolf ventilation system due to the high level of local support. On their next project the design will more carefully consider the routing of ventilation ducting earlier in the design process to make this routing easier.
Passive House Metrics
Heating Demand

15.8 kWh/m2/year

Heating Load

9.2 W/m2

Frequency of Overheating

1.4%

TFA

131.8 m2

Form Factor

3.1

Air leakage @ 50Pa

0.4 ACH

PER demand

42.2 kWh/m2/year

Renewable Energy Generation

60 kWh/m2/year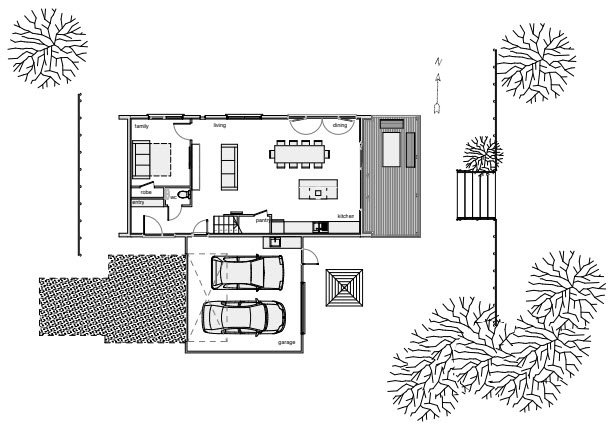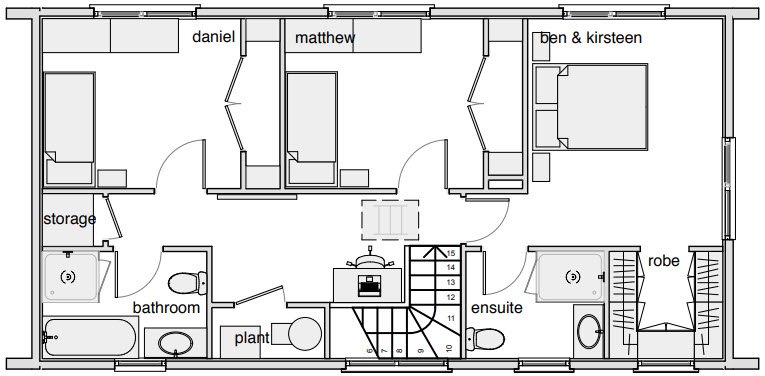 Construction Details Average Values
U-value External Walls

0.20 W/(m2K)
THECA Panel: 140mm timber framing with Knauf JetStream Max insulation, Intello airtightness and 45mm service cavity with Mammoth polyester insulation

U-value Floor

0.34 W/(m2K)
300mm solid concrete floor with 100mm EPS under and XPS to the perimeter

U-value Roof

0.11 W/(m2K)
THECA Panel: Timber framed roof with 300mm I-beams insulated with Knauf Jetstream Max, Intello airtightness

U-value Glass

0.52 W/(m2K)
Triple (4:/20/4/20/:4)

U-Windows

0.88 W/(m2K)
ThermaDura timber triple glazed windows

Ventilation Efficiency

80.8%
Wolf - CWL - 300 Excellent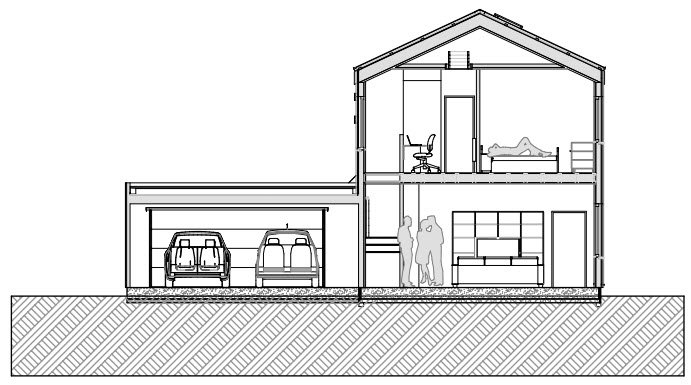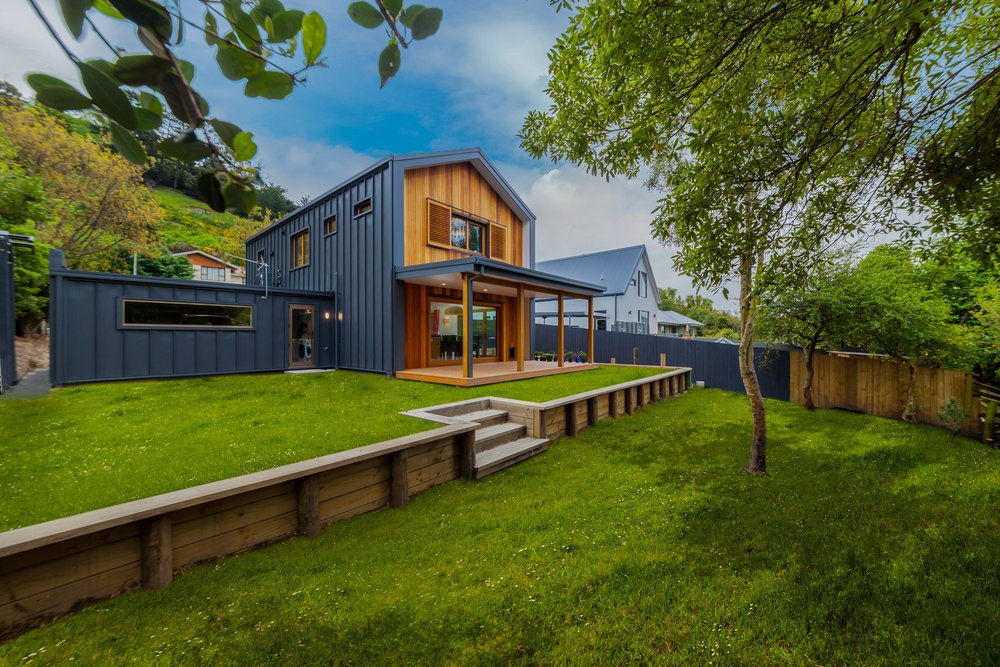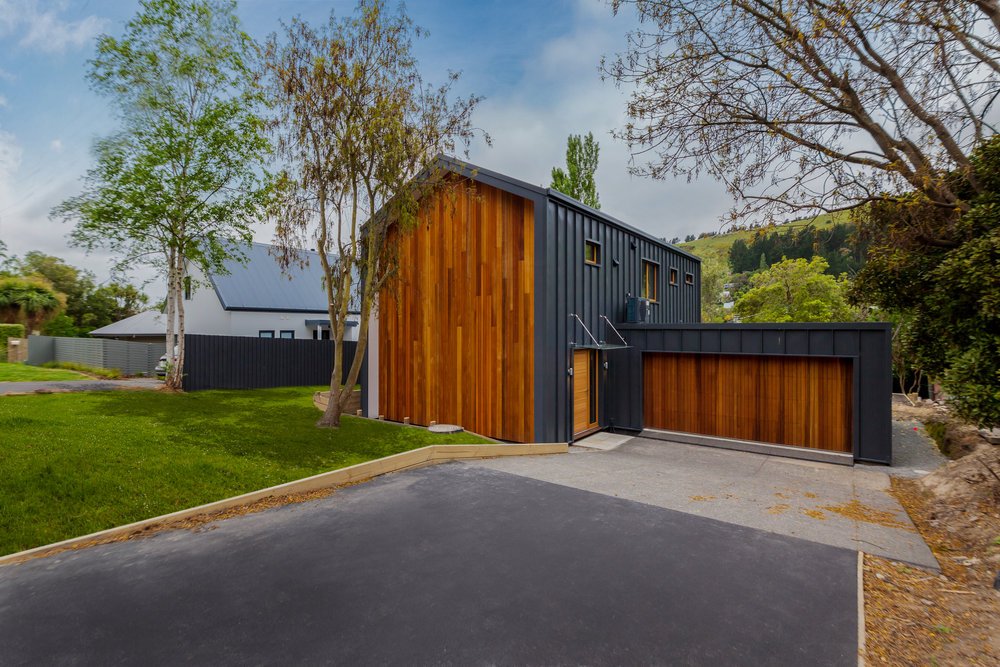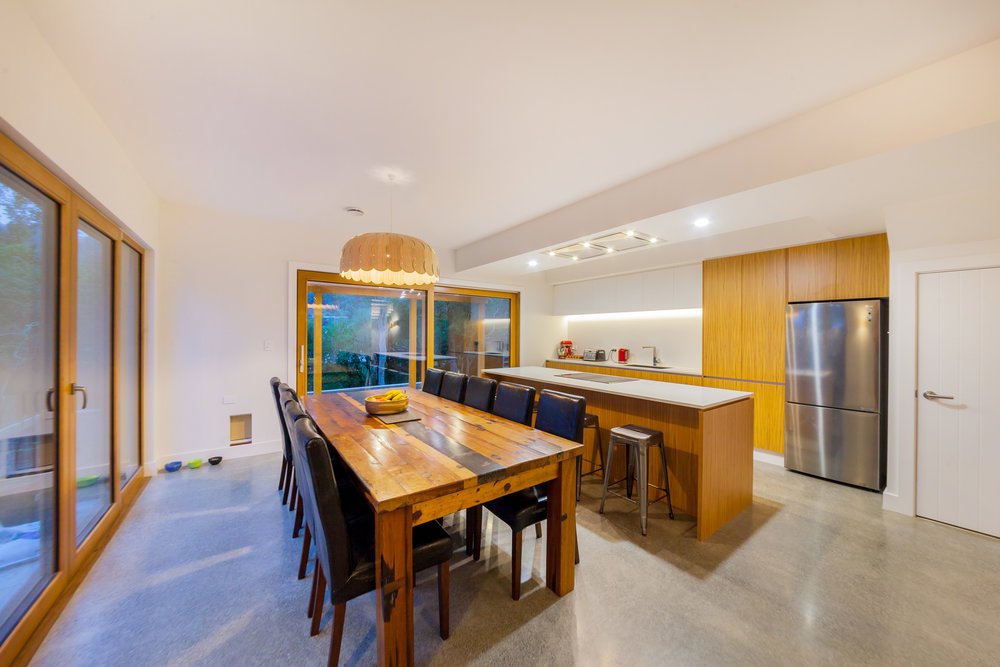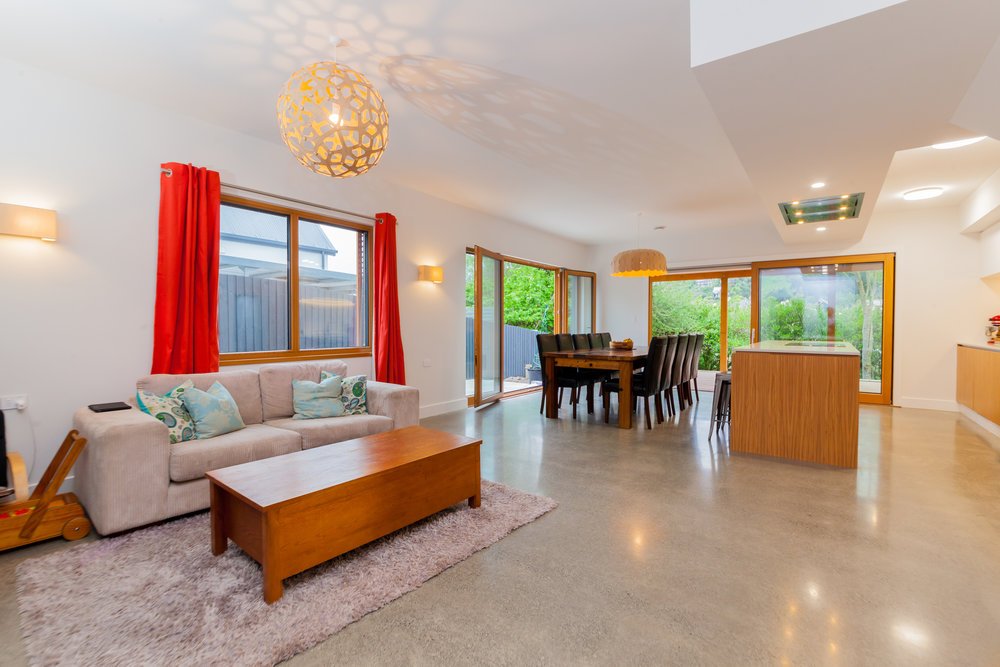 Images provided by Passive House Institute New Zealand – phinz.org.nz