Chingford Park Passive House
Dunedin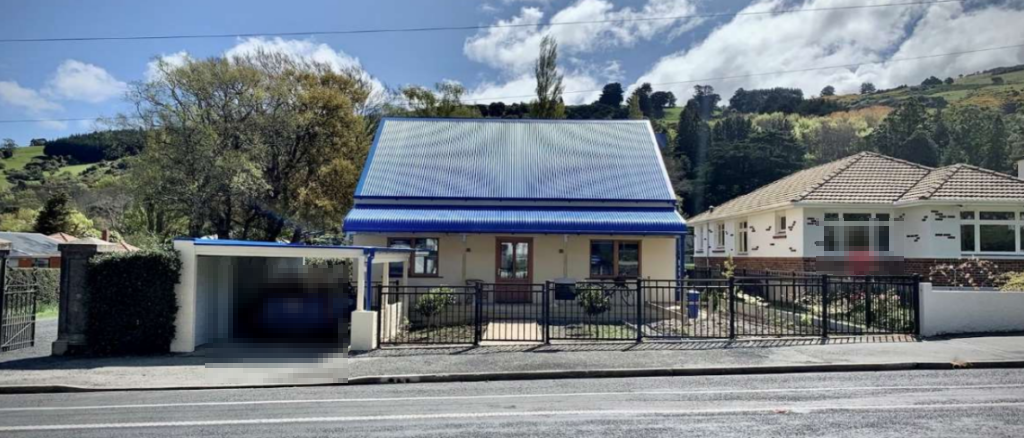 Chingford Park is a charming outlier, a newly built Passive House that echoes the past and embraces all that is technologically possible in modern times. It's a unique result of a close and effective collaboration between a client who knew exactly what she wanted, experienced architects/Passive House designers and a building team that delivered meticulously crafted work.
The modestly-proportioned two-storey, 2+ bedroom home is nestled in a traditional and tightly-held neighbourhood, which ensured a high degree of local oversight as construction progressed. The original Chingford Estate gate house stood on this site, built circa 1868. In very poor condition, it was removed to make way for this high-performing home whose shape nods to the miner's cottages once common in Otago.
The architect and contractor are well-used to working together and enjoy a close and effective working relationship that starts with informal collaboration early in the design stage. The outstanding performance metrics highlight the value of this approach.
The blower door test result, long considered a proxy for the quality of the building work, is outstanding and wins the builder the title of most airtight certified Passive House in Aotearoa, at time of writing. It is all the more remarkable for not being a SIP or panellised build, which are inherently easier to airtight compared to the timber frame construction used here. 
We've previously noted builder Wayne Dyet's meticulous approach and track record (read an interview here) but he's keen to share the credit. "The Thermadura windows make a big contribution to the airtightness result," says Wayne. "It's no coincidence that the three most airtight Passive House builds in New Zealand all use these windows. The quality and construction is top notch."
The house is distinguished by the extremely steeply pitched roof. Two dormer windows penetrate the roof at the rear of the house. This house was not a rectangle with Intello on the ceiling! The airtightness layer at one point runs up the underside of the dormer roof, through the bathroom wall and into a storage cupboard. "It was a busy roof," notes Wayne. "We tackled it by thinking a long way ahead, ensuring there was membrane running through the framing in the places where we'd need it at a later stage." Wayne is also a fan of Orcon sealant, which he says is excellent for getting into tight little spaces.
The client was a pleasure to deal with, being swift and decisive. She chose some top quality and unusual fittings, such as imported English tapware and and a porcelain freestanding bath that was moved into place at the framing stage. The house reflects the owner's interests and preferences, both inside and out. It's been built to suit her antique furniture, reflects her love of bold colour and facilitates working from home. 
The backyard is entirely taken up with a full-size tennis court that is put to regular use. Wayne took care of installing this, which had to be in place before the house build could start and involved solving some slightly tricky drainage challenges.
All-in-all, it's a house that beautifully reflects its owner and is a credit to its designers and builders. And if the neighbours were initially sceptical, they've been won over by the street appeal of this new kid on the block.
Passive House Metrics
Heating Demand

25.2 kWh/m2/year

Heating Load

10.0 W/m2 

TFA

127.8m2

Form Factor

3.0

Air leakage @ 50Pa

0.1 ACH/hour

PER demand

46.1kWh/m2/year
Passive House Database - 7137
Construction Details Average Values
U-value External Walls

0.22 W/(m2K)(R4.6)
140mm timber framing with R4.0 Pink Batts, ply air control layer  and a 45mm service cavity with R1.0 batts

U-value Floor

0.09W/(m2K)(R11.3)
Concrete slab with 400mm EPS insulation

U-value Roof 

0.20W/(m2K)(R4.9)
Timber framed skillion roof with R6.0 or R4.0 Pink Batts

U-value Glass

0.52 W/(m2K)(R1.9)
Thermadura Climaguard (4:/20/4/20/:4)

U-Windows

0.9 W/(m2K)(R1.1)
Thermadura Natureline 90

Ventilation Efficiency

85%
Zehnder ComfoAir Q 350 Standard Heat Recovery Core