Sustainable Engineering is often asked how many PHI certified Passive House buildings there are in New Zealand. So a while back, we added a counter to our website here.
We were recently asked about how the rate of uptake is changing. Like a good engineer, I answered the question with a graph: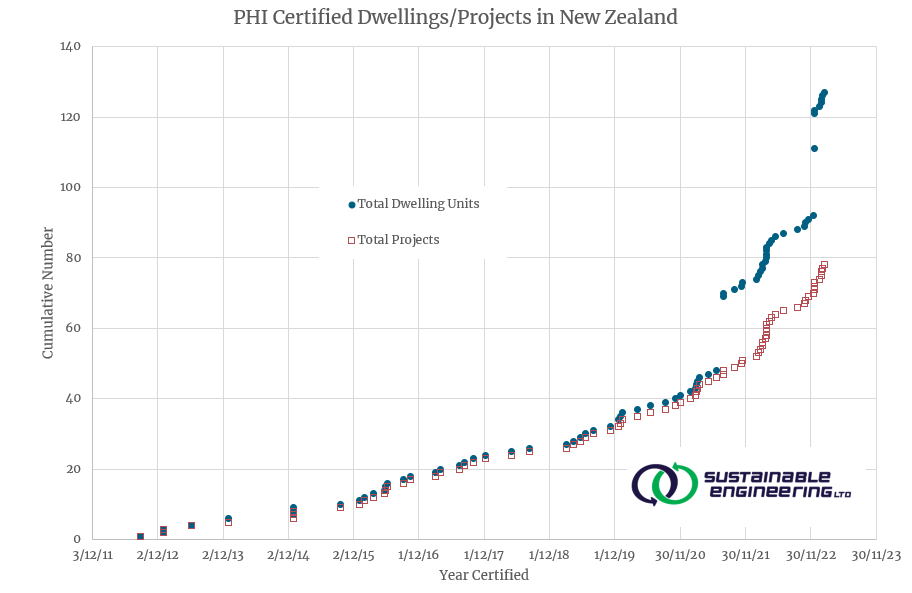 Interesting! I have provided lines for total projects and total number of dwellings. Note these figures are for all Passive House Institute certifications, so Low Energy Building (LEB) and retrofits ( EnerPHit) also count here.
For media wishing to report on "the number of certified Passive Houses in New Zealand", use the number in the counter for Passive House. This is more accurate than also including LEB and EnerPhit.
To spell it out: when a block of eight units is successfully certified, it is one project but eight dwellings. For both projects and dwellings, the increase in the last two years or so is the same as the previous eight years (approximately).