Now available: the Outsulation Guide for High Performance Walls, brought to you by Outright, suppliers of continuous insulation. Sustainable Engineering provided the thermal modelling calculations and I enjoyed the discussions we've had about applications.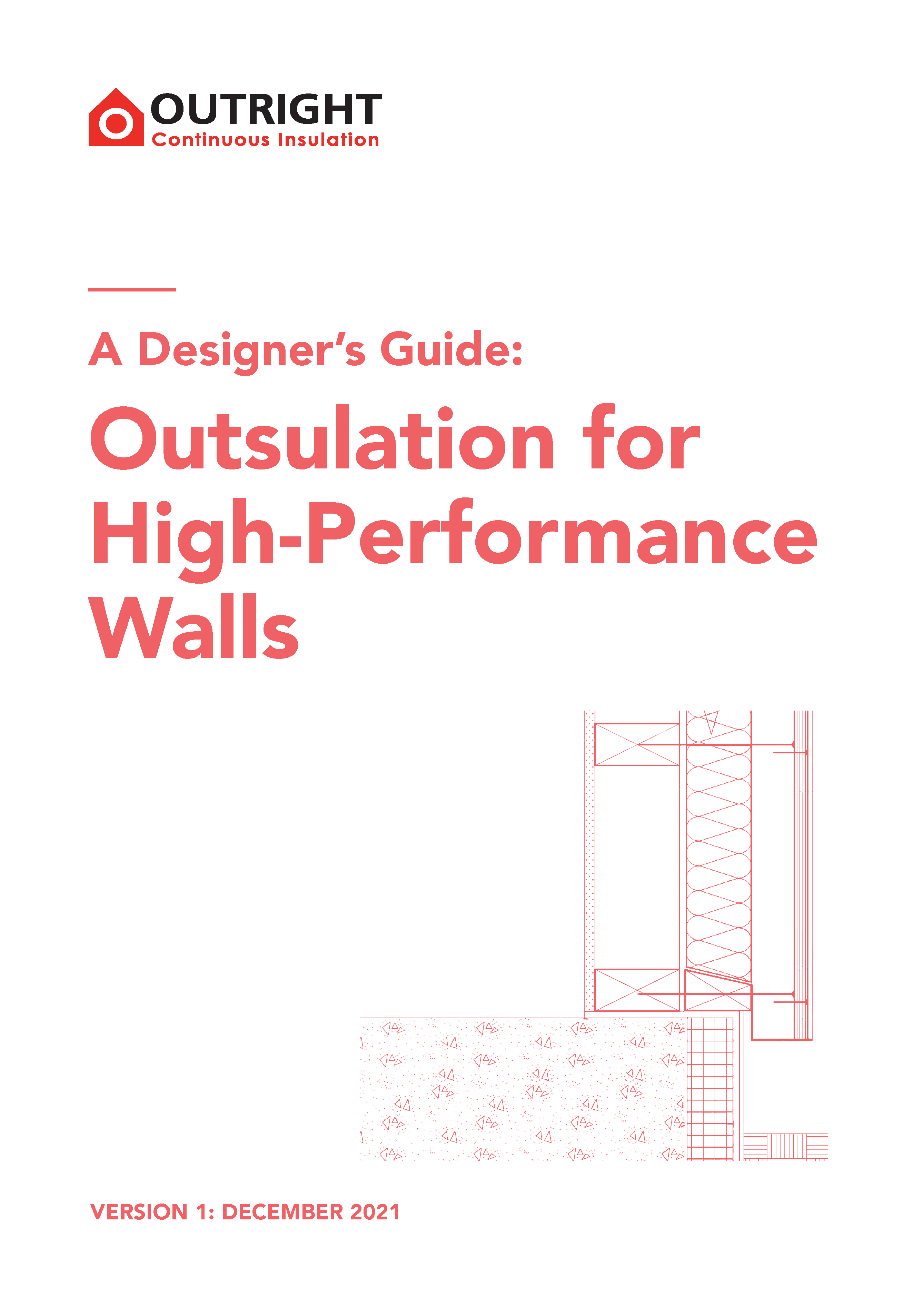 This guide focuses on external insulation ("outsulation", get it?) of walls with a focus on residential applications. Download a free copy here. I've been asked to give a presentation in an online webinar Nuralite is offering today. This link will take you to the recording.
External insulation applications are useful to understand, not just because of their potential to solve thermal performance issues. Outsulation is less sensitive to the moisture issues associated with under-ventilated and under-heated dwellings and requires less change to construction processes.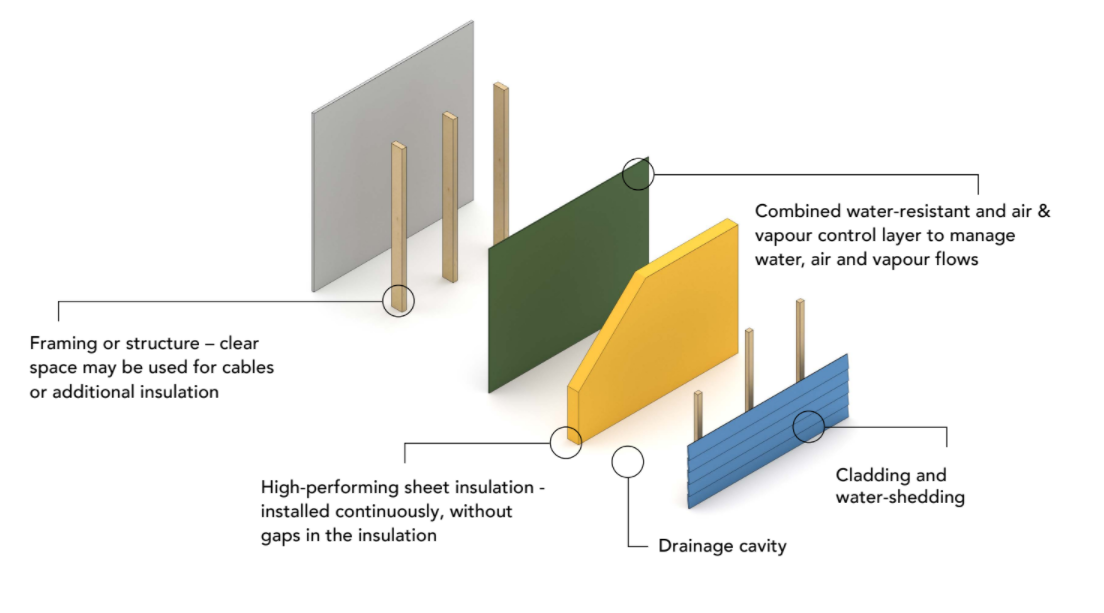 External insulation can be especially valuable in high-performance retrofits of older buildings—where, because of the construction methods and materials, installing enough insulation inside the walls to improve thermal performance and occupant comfort risks build-up of moisture that threatens the health of the building and the people who use it. For more on this, check out our case study on the Book House retrofit. 
I would have liked to have included external insulation in the High Performance Construction Details Handbook but there were no consented examples at the time that project was scoped. But fast forward several years and look how things have changed. Sustainable Engineering's team is working on multiple projects involving external wall insulation, ranging from large social housing projects in Auckland to fancy single-family homes in Queenstown. We're seeing a full range of insulation materials, including rockwool, wood fibre and PIR. 
I'm very glad to see this design guide published; it's a real public service to the industry. Especially because Outright has kept it largely generic rather than focusing exclusively on its own products. That allows a spectrum of options for external insulation of walls.
Images: © 2021 Nuralite, used with permission.