Kāinga Ora's first Passive House pilot project was a great milestone but we knew far more was in the works and today we are happy to be able to share the news. Ngā Kāinga Anamata, previously known as the Five Systems Project, is five three-story apartment buildings in Glendowie, all designed to reach Passive House performance. Sustainable Engineering Ltd is providing Passive House certification services.

The ambition of this project doesn't stop with providing social housing tenants with healthy, comfortable homes with tiny heating and cooling bills. It's taken a giant leap to the carbon neutral end point MBIE is driving through its Building For Climate Change programme. It's focused on slashing embodied as well as operational carbon and aims to achieve net zero certification.
This is a giant research project and the gains will be far-reaching. Each apartment block is near identical in design but is constructed from a different material: light steel, pre-cast concrete, mass timber (CLT), light frame timber and a hybrid of light and mass timber.
"By focusing on the trifecta of using low carbon materials, operational energy efficient solutions and local renewable energy generation we have managed to slash lifecycle carbon emissions to a fraction of what they are in a traditionally New Zealand built home. Construction and monitoring of these buildings will now help us understand the overall cost and benefits of low-carbon public housing, and report our insights back to the industry," said Matt Noyes (Kāinga Ora's Commercial Director) at the virtual launch today.
Building five versions of the same design—here in New Zealand conditions—and then documenting in detail the cost of each building in dollars and carbon will be a fantastically valuable piece of research. But its value goes beyond that. Suppliers and manufacturers know this is a test and they are putting their smartest people to work on how to produce the very best possible version of light steel or pre-cast concrete for instance. That knowledge will quickly disperse into commercial projects, improving outcomes and performance and driving down the premiums that currently exist for higher-specification.
Already it has significantly hastened the development of new, higher-performing components, such as a new line of locally-manufactured windows. Ngā Kāinga Anamata's scale made it worthwhile for APL to fast track the development. These windows are more affordable than existing options, they perform to the required standard in at least the warmer New Zealand climates and they are already being specified in private projects. I can't over-emphasise the difference accelerated development of new, locally manufactured components will make to Passive House activity overall in this country.
We've been involved with this project from the early days and have offered advanced technical support to the Ngā Kāinga Anamata design team. I've been attending tender meetings to help clarify the Passive House requirements and reviewing the Passive House design in its early stages. The next stage is pre-construction review. Construction is expected to begin in early-to-mid 2022.
More info from Kāinga Ora about the project (including a video fly-through of the render and details of the impressive environmental credentials of the project) available here.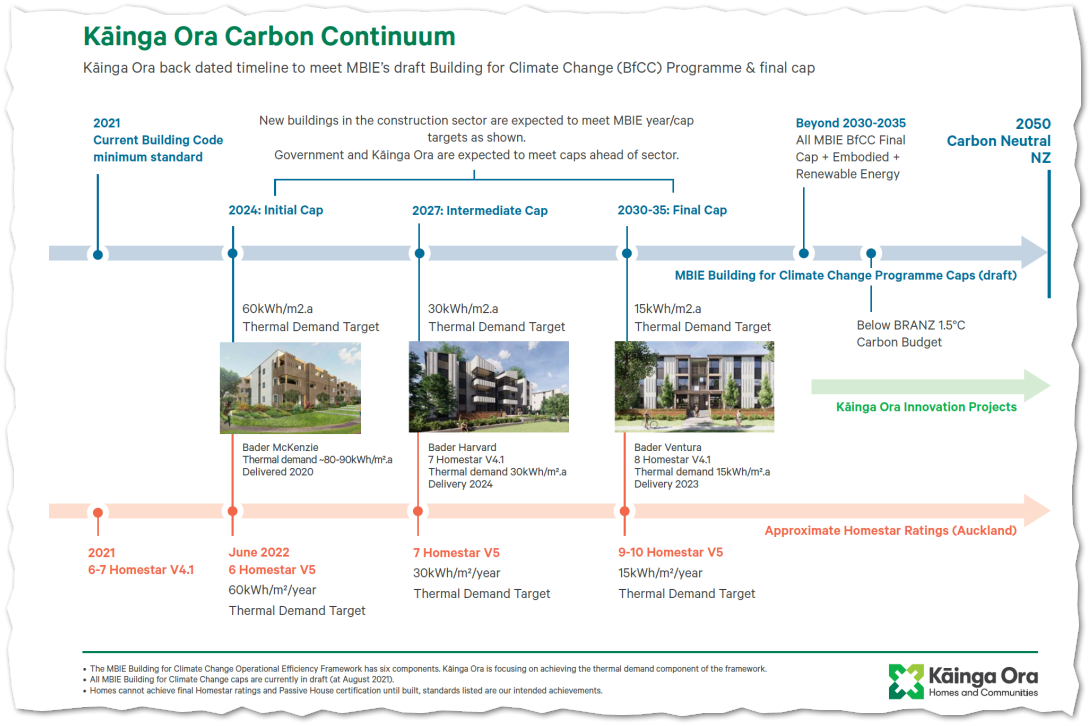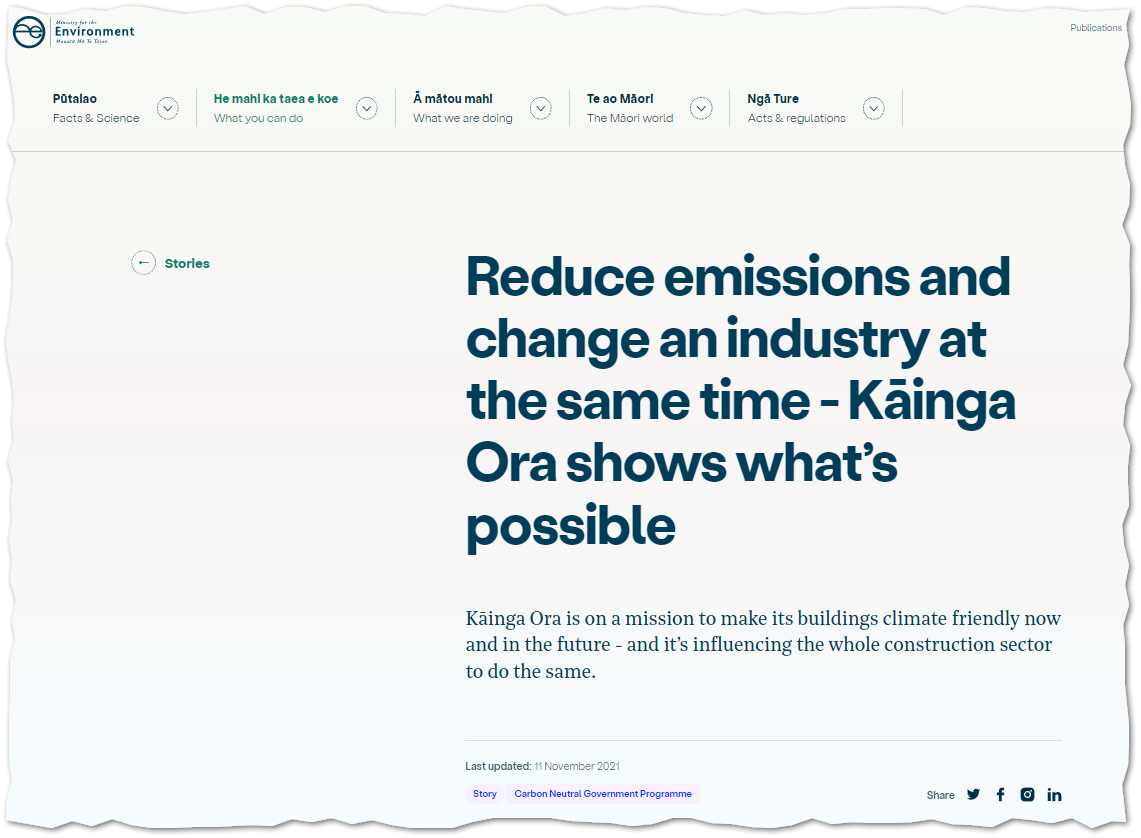 Related Links:
https://www.newsroom.co.nz/cop26/brian-berg-building-sector-must-decarbonise-now
https://environment.govt.nz/what-you-can-do/stories/reduce-emissions-and-change-an-industry-at-the-same-time-kainga-ora-shows-whats-possible/