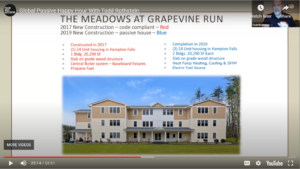 Todd Rothstein's recent Global Passive House Happy Hour presentation* focused on the economics of Passive House construction rather than the more usual technical details. Todd's goal is to build affordable housing for folks living in Maine in the United States. (Maine is the north-east corner of the United States, enjoying temperatures of -25C in the winter and 35C in the summer.) Paying heating bills in the winter can be a big budget challenge in this climate, which I remember well if not fondly. I hail from almost-next-door in Massachusetts.
Todd has some excellent evidence about Passive House affordability because he built a 24-unit residence to the building code in 2017. Then two years later, he built the same design next door, to the Passive House standard. He generously shared all the costing details during the call.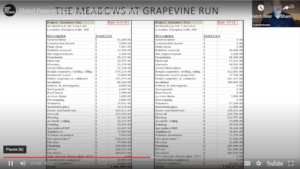 Spoiler: the Passive House build did cost more but after factoring in inflation, it was only 5% more. Todd's view is that they can't afford not to build a high-performance building. The ongoing energy savings mean real money in owners' pockets.
The construction systems Todd used are similar to what we use here in New Zealand for multi-family residences, ie timber frame on concrete foundations. When we take a longer-term view and calculate the cost to heat and cool our homes as well as the first capital costs, the same solution works in New Zealand. We can't afford to build buildings that are not high-performance like Passive House.