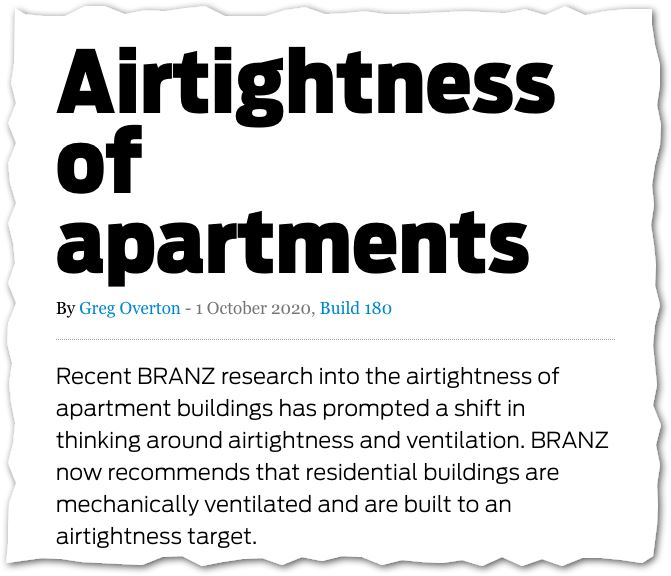 Holy sh*t. Talk about a big shift in perspective.
Let's repeat that: "BRANZ now recommends that residential buildings are mechanically ventilated and are built to an airtightness target."
This comes from an article in the Oct 2020 edition of Build magazine, available online. In it, Senior Building Performance Engineer Greg Overton says "the measurements [from their latest research] sit alongside other data at BRANZ that suggests living spaces in a significant proportion of our housing stock are underventilated unless reliable measures are taken to purposefully ventilate them.
He goes on to recommend:
aiming for an air tightness target of 3 ACHn50 (in all building typologies) and testing to make sure it's achieved; and
that mechanical ventilation becomes the default option.
I know this doesn't sound epic but this argument has been going on for a long time. It's an argument I've personally been having with key people at BRANZ for years (one time, I might have pounded on the bar for emphasis).
I surely love winning an argument but honestly I care even more about the improvements that will flow from this. Full credit to BRANZ experts for being willing to change their mind based on evidence.