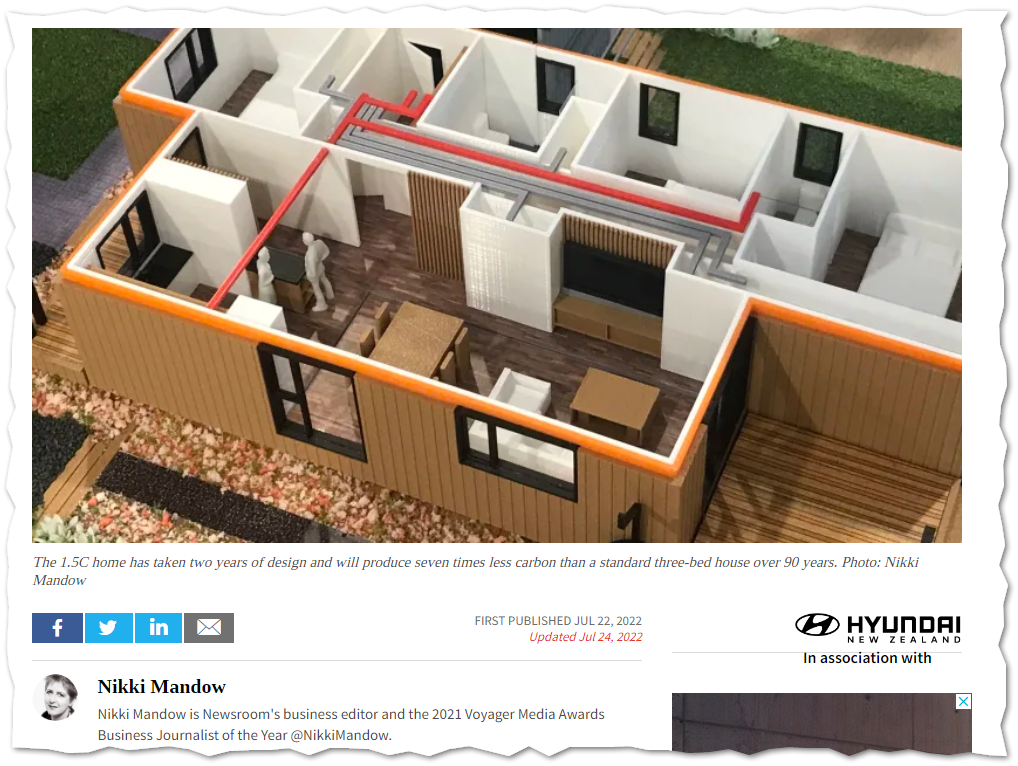 Fletcher Living's Low Carbon House featured in an excellent article by Nikki Mandow on Newsroom last month. Sustainable Engineering's been involved from the beginning and it's been awesome to bring to reality the team's vision of homes that can meet the BRANZ carbon budget. Seeing this focus on addressing climate change from such a big player in the construction industry has been good for my spirit and I'm glad the project is now public.
I'll be presenting—live and in-person—on the Low Carbon 1.5C pilot project at the Comfortech event at Fletchers in Auckland on 25 August, from 5pm. I can't promise, but I'll see if I can share the slides afterwards. If you're interested, just let me know.
The Newsroom interview with Nicola Tagison is worth a read. Nicola has very capably led the team and Sustainable Engineering has been providing operational and embodied carbon modelling for both the single family home and three attached terraces. There's been lots of innovative thinking and reworking of components and systems over the last year and a half in order to reach this outcome: the lowest carbon home possible for a high-volume group home builder.