An in-depth Passive House case study … from a major bank? Good to see Westpac recognising the value of Passive House certification and providing finance for this Raglan project.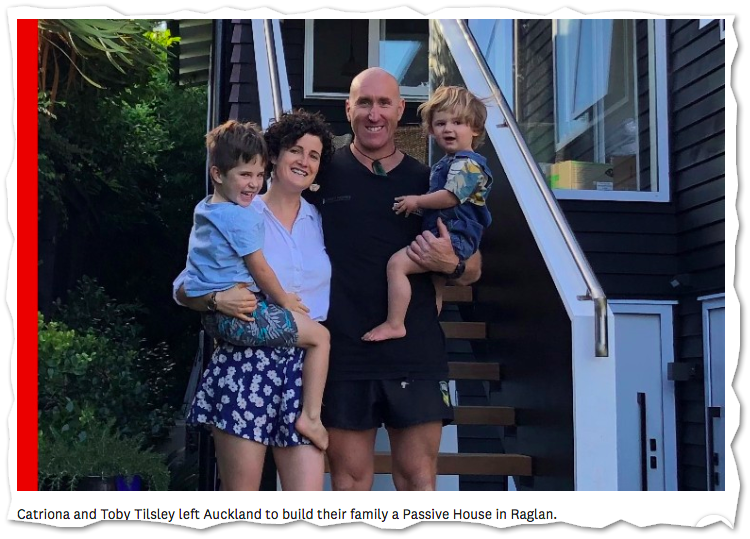 This off-grid Passive House home is for owner/builders Toby and Catriona Tilsley and their two young kids. The Tilsleys run a sustainable building company, Craft Homes. Their new home in Raglan is planned to be their 'forever home'. Toby and his son both have asthma and a certified Passive House will provide a verifiably healthy environment with outstanding indoor air quality. (The outdoor air quality in Raglan has to be an improvement on Auckland's also.)
Westpac's article is comprehensive, accurate and (not coincidentally) features Sustainable Engineering's founding director Jason Quinn at length. He has some interesting things to say about the additional up front cost and how the ROI works.
NB: the architect quoted talks about a 'thermal engineer', which is potentially confusing. That's the function of a Passive House designer.
This is a good intro to Passive House to share, from a mainstream source with no vested interest in the PH sector. Well done to the author for a solid article that accurately covers lots of technical information.