Here's an excellent resource on planning, training, mocking-up and doing QA on an airtight building project. It's very graphical and has great links to even more resources.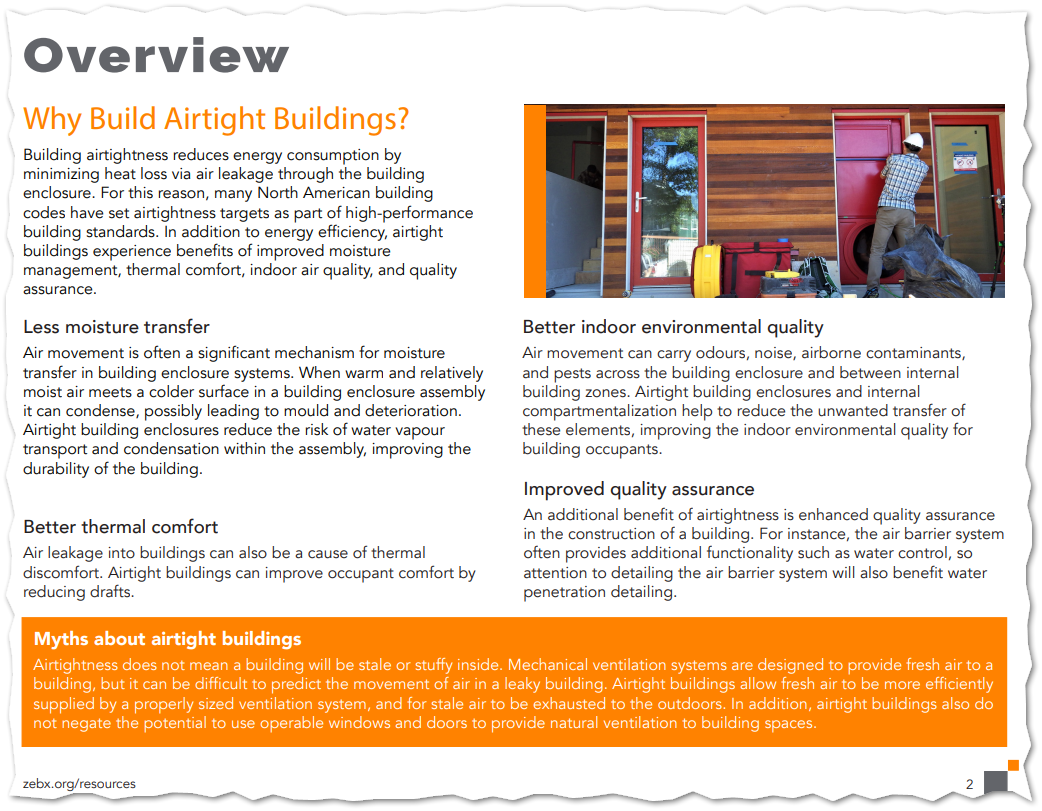 There's video as well for those who like moving pictures.
Haven't heard of ZEBx? No surprises, it comes out of Vancouver, that northern beacon of best practice for zero-emission and high-performance building. In its own words, ZEBx "
is a collaborative platform that strengthens the public, private and civic capacities for zero emission buildings in Vancouver and British Columbia. We are an industry hub that facilitates knowledge exchange to accelerate market transformation… a neutral and unbiased organization that uses a collaborative model unique to the building industry. ZEBx works with a wide range of partners, including industry associations, governments, researchers, trades programs, suppliers and global experts.
"