It's disappointing that the c have been delayed further. However, new levels of window thermal performance kicked in last week. So did new calculation methods. As of 3 Nov 2022 the old H1/AS1 etc are no longer acceptable.
I've included the new schedule below. It's more complicated because some parts of the upgrade were pushed back a further six months.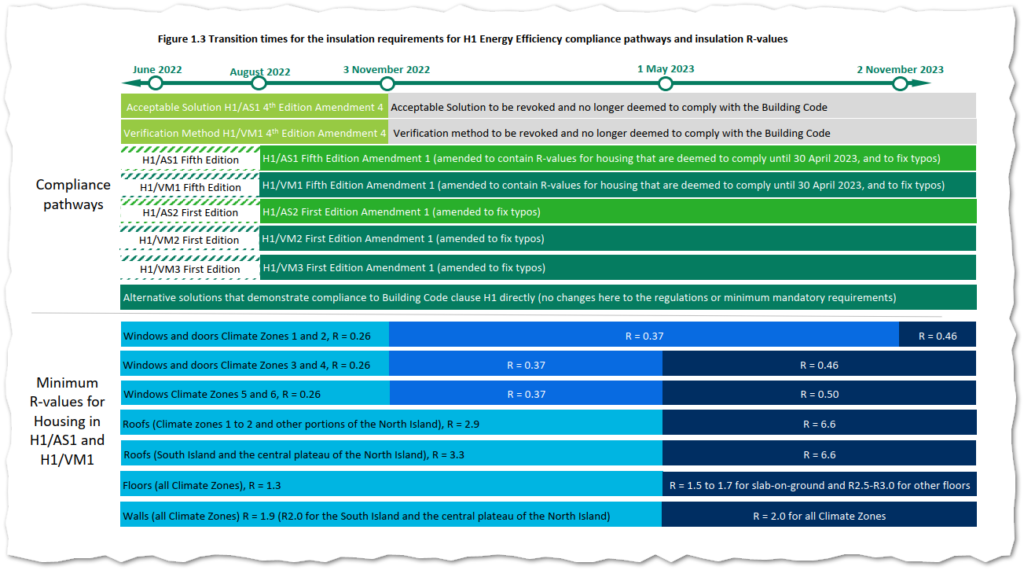 One important point is this schedule and its numbers applies to housing and buildings less than 300m2. For commercial buildings over 300m2, the new Code in H1/AS2 or H1/VM2 applies in full from 3 November 2022. Those changes represent a much bigger step up in performance compared to the lowest legal practice prior to this date.
As the Window & Glass Association of New Zealand (WGANZ) has been saying for a while, local window manufacturers are all tooled up to meet demand. This part of the industry is ahead of policy makers … window manufacturers had already upgraded to match ISO standards because it made business sense and was plain better. Lots of folks worked hard on this for years behind the scenes.