Gemmill Lloyd House
Dunedin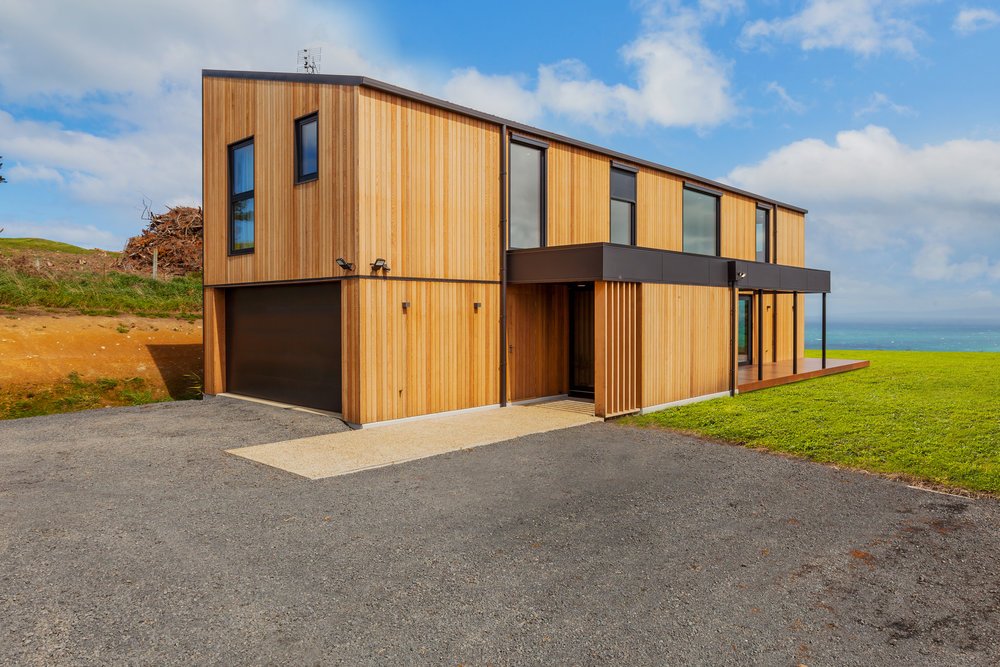 Passive House Metrics
Heating Demand

13 kWh/m2/year

Heating Load

10 W/m2

Frequency of Overheating

0 % year over 25°C

TFA

182 m2

Form Factor

3.0

Air leakage @ 50Pa

0.5 ACH

PE demand

94 kWh/m2/year
Not in Passive House Database
This home stands on a stunning site looking south-west over the dramatic coast line. The challenge the architects solved was to create a building open to those views while also sheltered from the ever-changing weather. A long elevation to the north-west serves to bring maximum sun, light and energy into the whole house.
The house is built with timber studs, based on the typical New Zealand timber construction method immediately familiar to builders and regulators. A Passive House methodology has emerged for this type of wall construction, with studs sized to match the specific climate zone. Here, 140 mm studs were specified; in another Dunedin project, 190 mm studs were required. (In comparison, an Auckland build would typically only require 90 mm studs.)
Deep pockets are created between the timber studs to take the insulation — fibreglass in this case. Next comes an Intello air and vapour control layer, then a further 45 mm layer of insulation fixed in place with timber battens. The gypsum wall board lining is then fitted. The walls sit on a concrete slab isolated from the ground with 200 mm of XPS insulation.
Triple glazing was required this far south, and argon filled, low-E coated glass was chosen. The European windows supplied by Ecowindows are a combination of wood and aluminium — all the beauty of timber inside, with the durability and low-maintenance of aluminium outside.
This home was designed for a forward thinking family, who also specified a grid-tied photo-voltaic array. The house often generates more energy than it is using.
---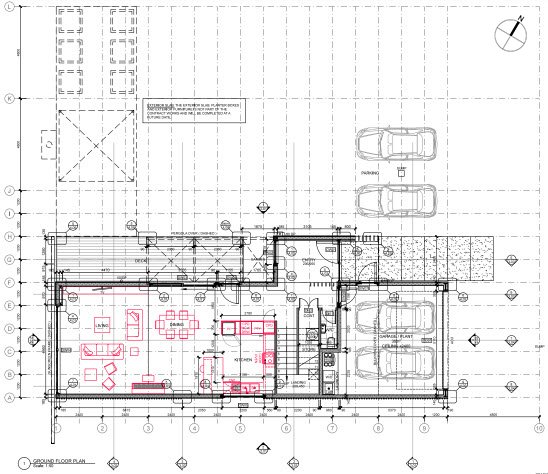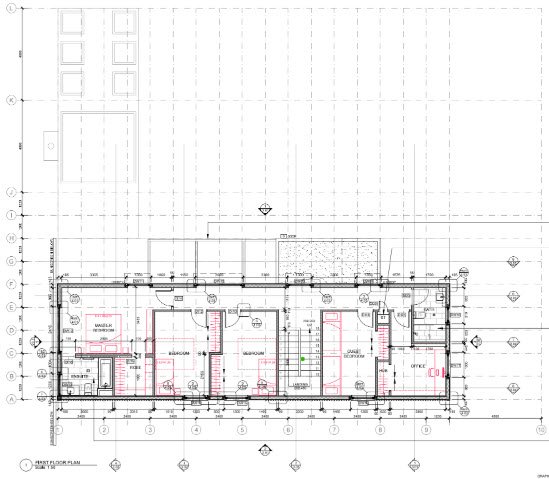 Construction Details Average Values
U-value External Walls

0.21 W/(m2K)(R4.7)
140 timber stud / Intello / 45 batten fiberglass insulation

U-value Floor

0.13 W/(m2K)(R7.6)
Concrete slab over 200mm XPS

U-value Roof

0.13 W/(m2K)(R7.5)
300mm fiberglass with Intello air control layer

U-value Glass

0.60 W/(m2K)(R1.7)
Triple low-e argon

U-Windows

0.88 W/(m2K)(R1.1)
Laros Doepfner IV78 timber/alu

Air Control Layer

Intello, Concrete Slab

Ventilation Efficiency

84%
Zehnder ComfoAir 350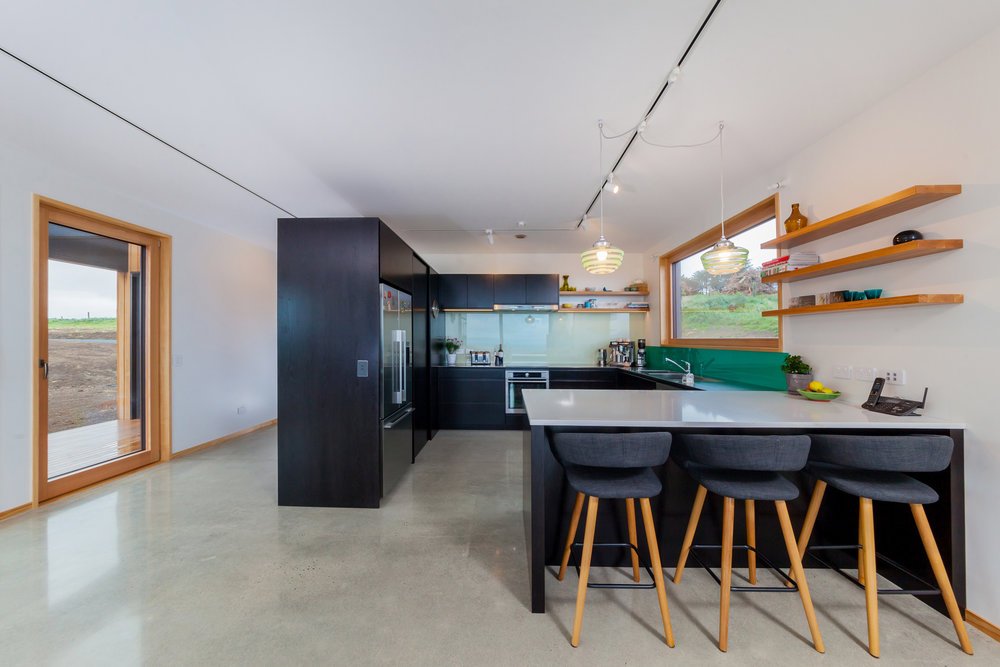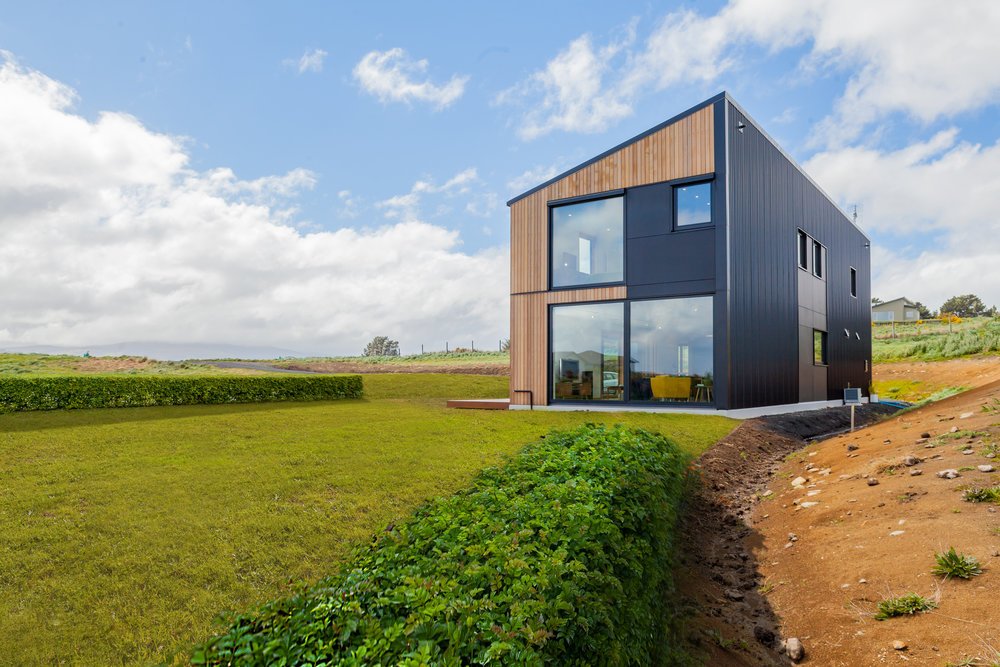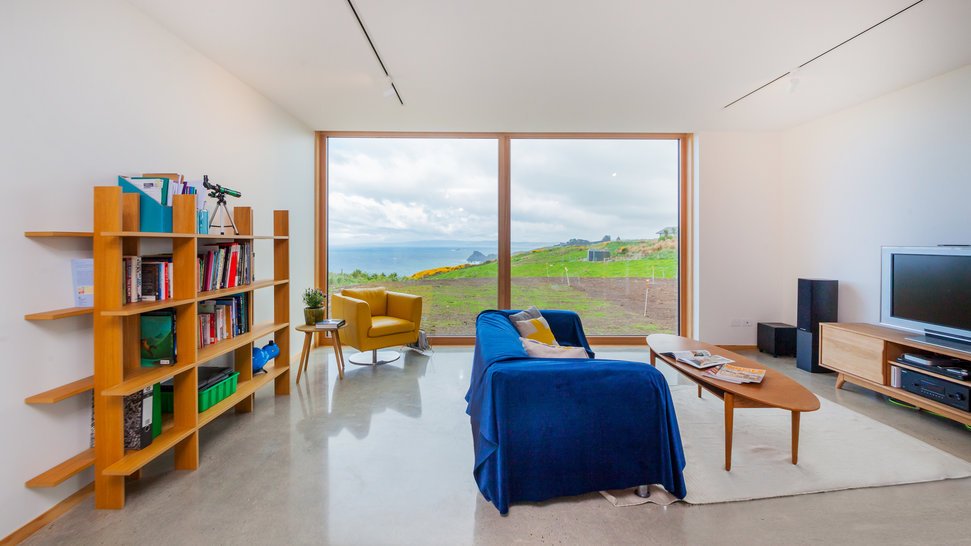 Photos provided by PHINZ