Huia St Residence
Paraparaumu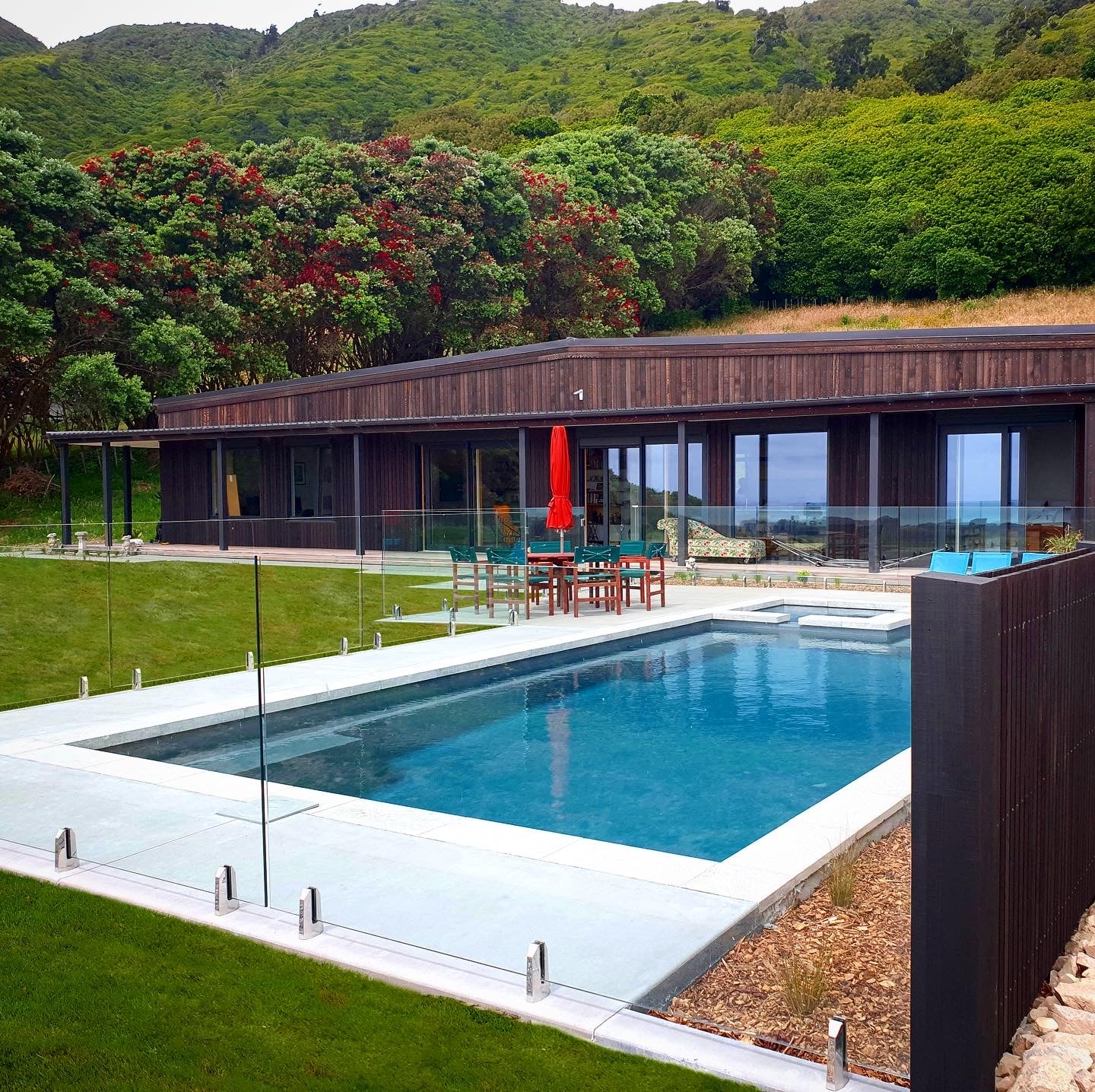 This striking home is perched on a steep lifestyle block above the Kapiti Coast, designed to take in expansive views to the west. On the clear day the ocean views stretch from the South Island to Mt Taranaki.
The clients specified Passive House in their brief to their architect. The house's excellent performance despite less than optimal solar access illustrates again the flexibility of the Passive House standard. You can have your cake and eat it (or views to the west and comfortable, stable indoor temperatures).
Two bedrooms and bathrooms, an office and open-plan living spaces spread over a long north-south axis. Proportions are generous, featuring high studs and large rooms. Overheating from the western glazing is prevented by automated external blinds and a verandah (which continues around the entire perimeter of the house).
The owners have enjoyed the house for a year and have not needed any heating aside from underfloor in the bathrooms.
There's one special Passive House door scaled down to accommodate the owners' three small dogs. It's the same build quality as any other external Passive House door and carefully taped to ensure airtightness. However it also required its own power supply. Watertighting was made easier by its location under the verandah.
Builder Mike Craig is no stranger to Passive House construction and his team are currently working on several other Wellington projects targeting certification. He's been building for 41 years and loves the challenge of meeting verifiable performance targets. Mike says he's strived for quality his whole career and welcomes the scrutiny involved in independent certification. Like other Passive House construction firms, he is regularly fielding employment queries from tradespeople who specifically want to work on high-performance projects.
The other appeal of Passive House construction is seeing how much enjoyment and satisfaction his clients get from their homes. He reports these homeowners are "absolutely rapt" with their new residence. It's safe to assume the dogs love it too.
In May 2021, this project won the NZIA Wellington Architecture Awards in the Housing category.
Passive House Metrics
Heating Demand

13.6 kWh/m2/year

Heating Load

12.4 W/m2

Frequency of Overheating

-%

TFA

181.6 m2

Form Factor 

3.9

Air leakage @ 50Pa

0.4 ACH/hour

PER demand

54.0 kWh/m2/year
Passive House Database - 6497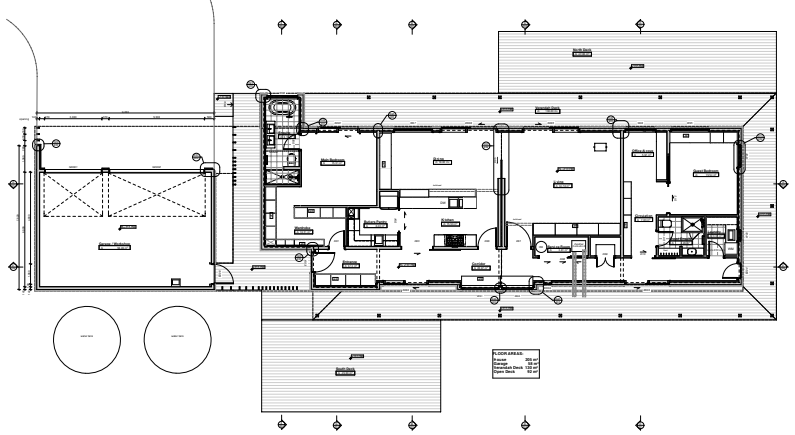 Construction Details Average Values
U-value External Walls 

0.21 W/(m2K)(R4.8)
140 stud with eco ply and 50mm insulated service cavity

U-value Floor

0.15 W/(m2K)(R6.7)
Concrete slab with 250mm EPS insulation

U-value Roof 

0.13 W/(m2K)(R7.7)
I beams with Knauf ceiling roll between

U-value Glass

0.58 W/(m2K)(R1.7)
Triple

U-Windows

0.91 W/(m2K)(R1.1)
Dopfner Slim

Ventilation Efficiency 

79.50%
Zehnder ComfoAir Q600