Silverstream Office
Upper Hutt

Commercial buildings consume nearly 10 per cent of New Zealand's total annual energy use and many people spend a significant portion of their adult lives inside them. Making offices and factories more energy efficient and more healthy would have widespread benefit.
Design is almost complete for this small commercial building about 30 km north of Wellington. If it successfully reaches the performance targets, it will earn the distinction of being the country's first commercial building certified as a Passive House.
The climate zone doesn't present undue difficulties but the building does face some intrinsic challenges. It is a small, with a TFA of 115 m². Although the footprint is a simple shape, the form factor sits at a very high 4.1 due to its size. Higher levels of insulation are accordingly required.
The client's brief was for a durable, quality, low-energy building. Acoustic insulation was also very important because of the noise levels outside. Izodom Homes Ltd was awarded the construction on the basis of the cost, quality and durability of the Izodom system.
Given all this, the design team proposed targeting Passive House certification in order to receive third party assurance of performance. Because of the brief and the decision about construction materials, the additional cost will be minimal. The clients enthusiastically agreed; they are supportive of innovation and look forward to demonstrating how office buildings can perform. All involved hope this project will catalyse more commercial buildings being built as Certified Passive Houses.
The overall construction will be Izodom ICF block external walls and insulated concrete slab. The slab uses a special high-density EPS foam below and around the edges of the slab, plus 100 mm of standard EPS above the slab to reduce the amount of concrete required. This completely isolates the building's concrete structural shell from the ground and prevents any cold spots. The roof construction is a more typical timber-framed roof with fibreglass insulation over the air tightness membrane.
Passive House Metrics
Heating Demand

15 kWh/m2/year

Heating Load

14 W/m2

Cooling Demand

10 kWh/m2/year

Cooling Load

11 W/m2

TFA

114.8 m2

Form Factor

4.1

Air leakage @ 50Pa

0.6 ACH or less required

PER demand

60 kWh/m2/year or less required
Not yet certified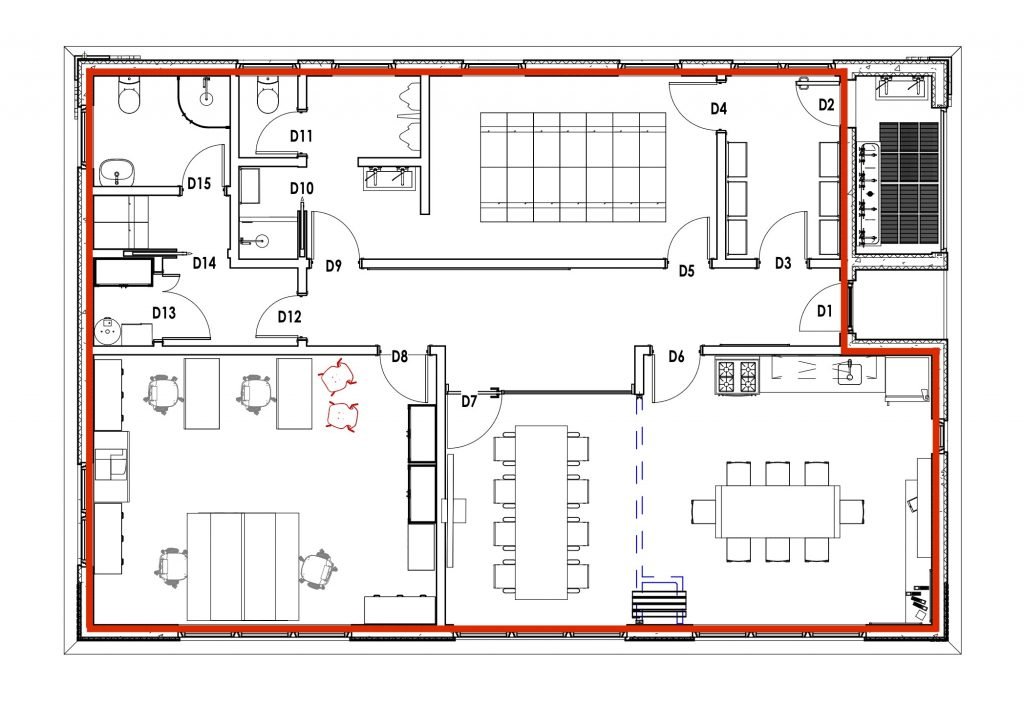 Construction Details Average Values
U-value External Walls

0.28 W/(m2K)(R3.5)
IZODOM standard Neopor ICF block

U-value Floor

0.10 W/(m2K)(R10.1)
250mm Peripor EPS plus 100mm s-grade EPS

U-value Roof

0.12 W/(m2K)(R8.3)
360mm of fiberglass insulation

U-value Glass

0.60 W/(m2K)(R1.7)
Triple low-e argon

U-Windows

1.1 W/(m2K)(R0.9)
Aluminium clad uPVC

Air Control Layer

Ecoblock ICF, Concrete Slab, Intello

Ventilation Efficiency

74%
Wolf CWL 300 Excellent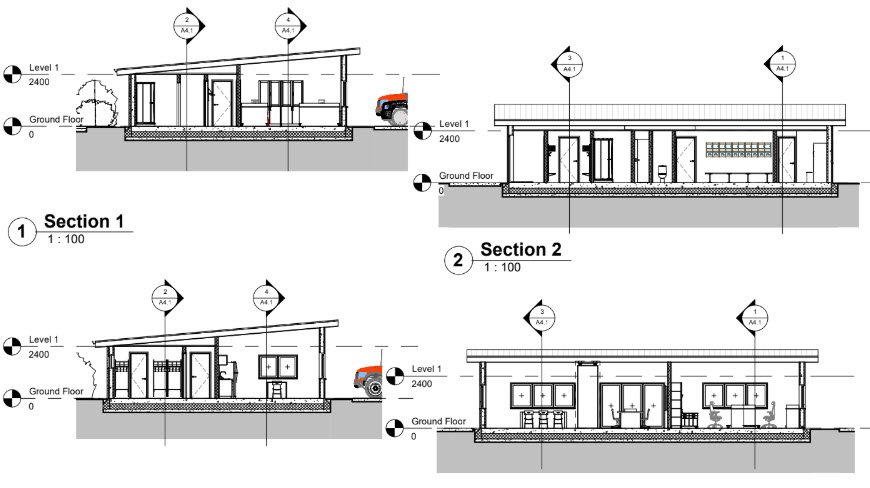 Images courtesy of Nature Homes Ltd.