iDEAL House
Auckland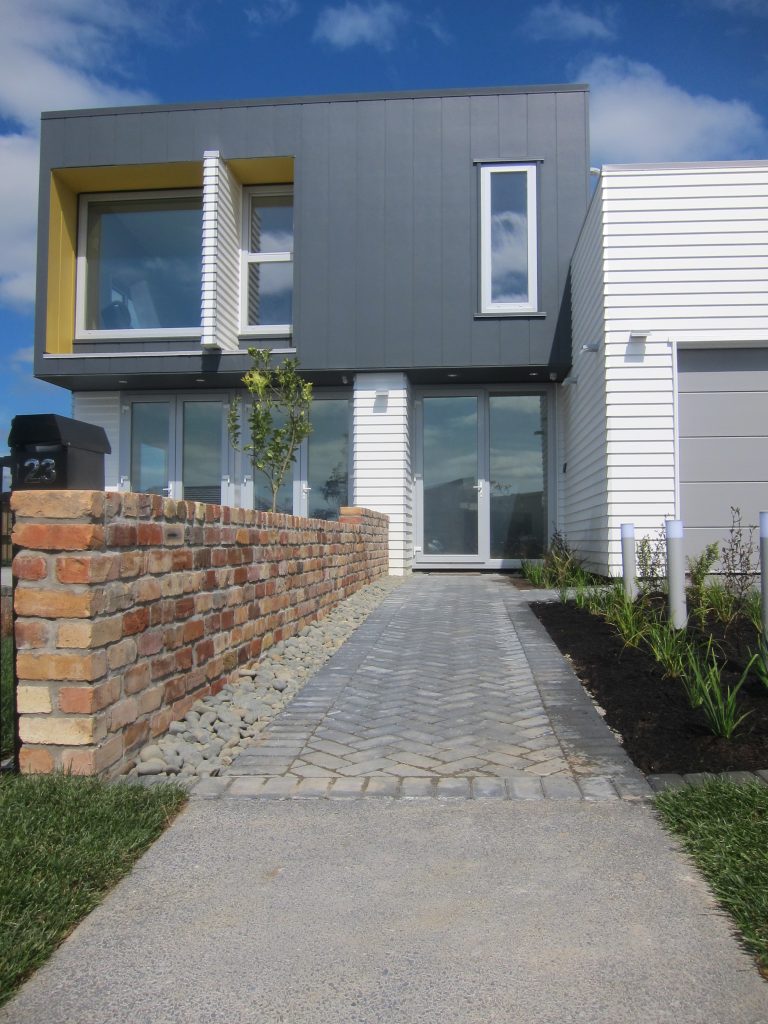 The Ideal House is a 4 bedroom double-storey family home located in Beachlands, South-East Auckland. It was designed to be an educational show-home for two years, during which time it was opened every two weeks to showcase high performance building. The home was completed in 2014, and is certified as Passive House Plus and 10 Homestar Built. The construction of this home was well documented with lots of construction photos on the building blog  at www.idealhouse.org. The owners are proud of building a showcase to inspire and educate others on the benefits of high performance and sustainable homes, and also providing our family a healthy, comfortable home in which to live.
The walls of the home are double-layer timber construction with James Hardie RAB board to exterior. The North, West and East walls feature 90mm framing insulated with R2.8 fibreglass, intello vapour check airtightness layer and a 45mm service cavity with R1.4 glasswool insulation. The South wall is similar timber construction but has 140mm framing with R.3.2 glasswool for structural reasons. Roof is constructed using I-beams and insulated with R5.2 glasswool above the intello air tightness membrane with a 75mm rondo suspended ceiling below allowing room for fresh air ducting. The floor is different to most Certified Passive Houses in NZ as the slab is a standard pod raft slab with poured concrete nib with insulation located above the concrete slab. The floor has recycled rubber cradles holding 75mm floor joists with R2.8 glasswool between the joists topped with 19mm secura flooring and floating timber floor to the interior.
Like most projects there are always a few lessons learned. Next time they will insist on recessed windows and better incentivising the contractors to manage construction waste as well as spending more time ensuring that all of our contractors and subcontractors were on board with the attention to detail required for achieving this type of project. Unlike most Passive House projects the building changed the owners lives significantly, resulting in a new construction management and products business, Enveloped as well as leading roles in sustainable building in New Zealand.
Passive House Metrics
Heating Demand

8 kWh/m2/year

Heating Load

8 W/m2

Frequency of Overheating

7%

TFA

209 m2

Form Factor

3.35

Air leakage @ 50Pa

0.5 ACH/hour

PER demand

32 kWh/m2/year

Renewable Energy Generation

45 kWh/m2/year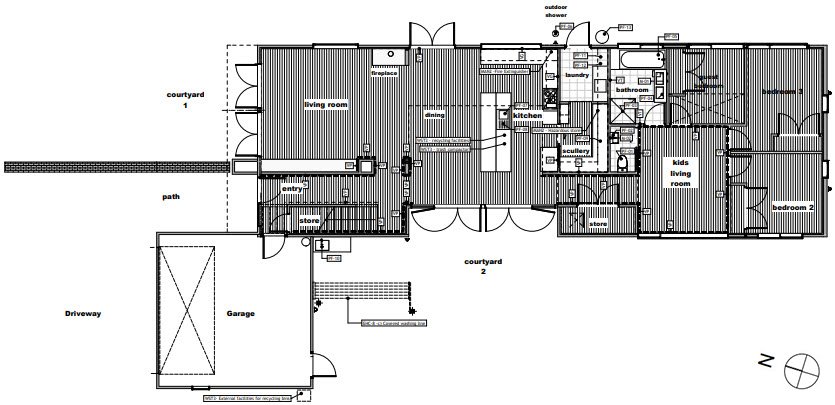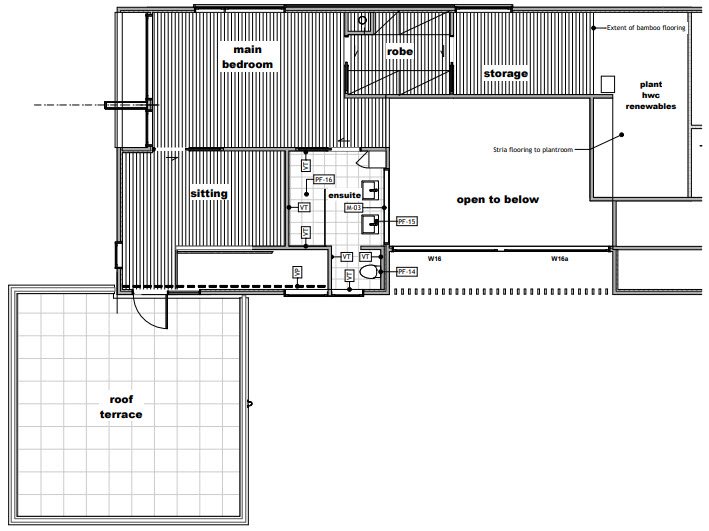 Construction Details Average Values
U-value External Walls

0.25 W/(m-K)
Timber frame with fiberglass insulation and Intello system for airtightness.

U-value Floor

0.27 W/(m2K)
Timber joists over the concrete slab with fiberglass insulation between

U-value Roof

0.18W/(m2K)
Timber I-beam rafters with fiberglass insulation between

U-value Glass

0.80 to 1.10 W/(m2K)
Viridian and Imported Glass

U-Windows

1.06 W/(m2K)
Aluplast triple-glazed uPVC windows with bonded foil exterior

Ventilation Efficiency

73.9%
Zehnder 550 Comfoair