Hohaia House
Hamilton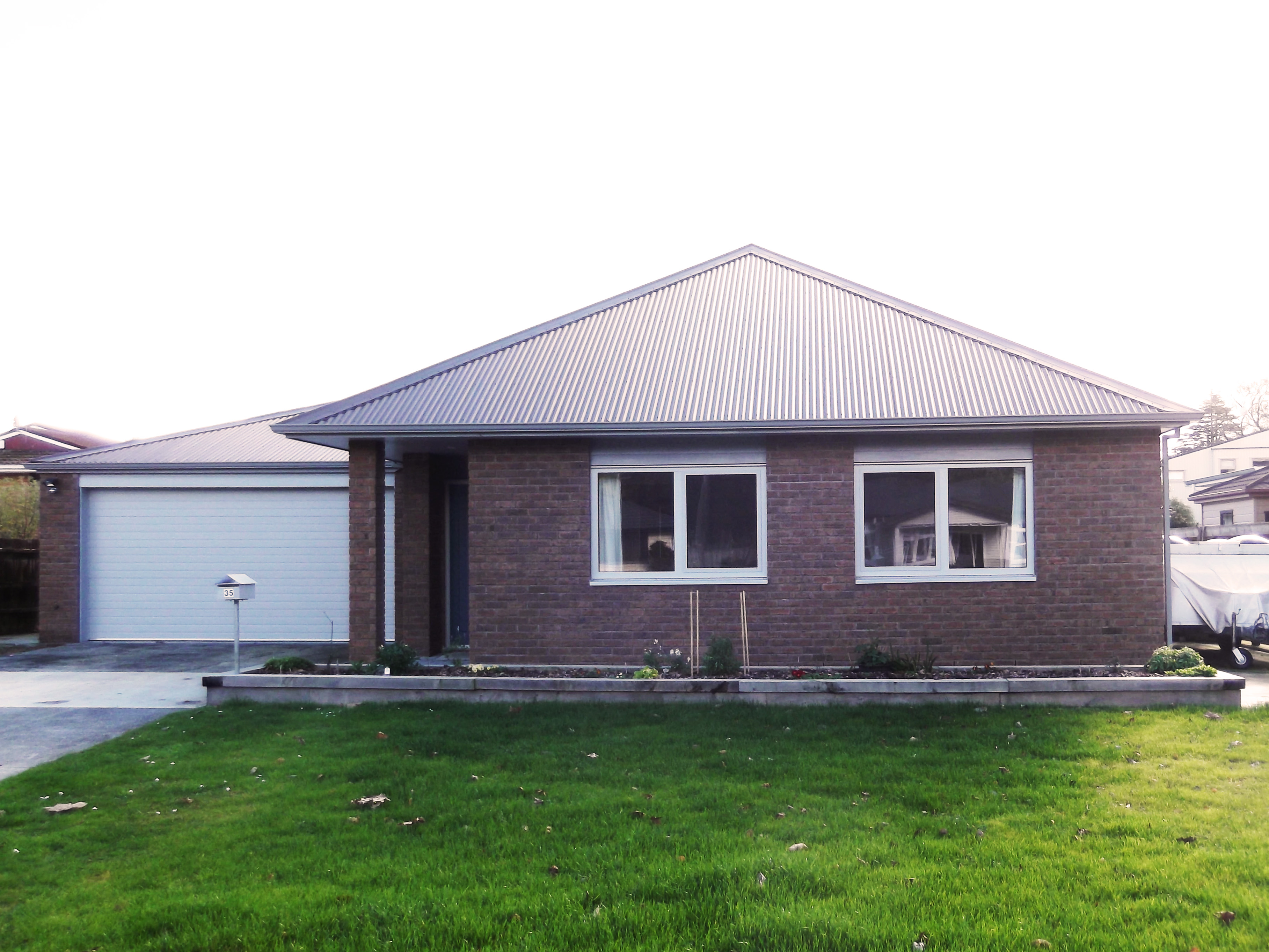 Hohaia House is the first certified Passive House Institute Low Energy Building in Matamata. It is also one of the first homes in New Zealand with a Low Energy Building certification, a Passive House Institute standard that is just a hair more permissive than the extraordinary Passive House Standard. This standard permits slightly more primary, heating & cooling energy, and requires an air-tightness of less than one air change per hour at 50 Pascal (1 ACHn50), versus less than 0.6 ACHn50.
The house was borne out of the owners quest for a warm and healthy home that significantly reduces electricity costs. The owner report paying just $66-97 a month on power bill. A big difference to the $300 tab they used to pay in their old 1920s refurbished home. This lovely brick home was built on a compact site and the design firm, TAWA Architecture Ltd., made use of an existing concrete slab (saving the embodied energy) to make the attached garage of the house.
While from the outside, Hohaia House just looks just like any other house in the neighbourhood, the conditions inside the home are very different. The owner prefers it a bit cool and installed a heat pump primarily to provide a small amount of cooling. With this, the house offers excellent indoor thermal comfort both for winter and summer. In the words of the owner when asked about winter thermal comfort, "It's brilliant. It didn't use any heating and was warm all winter." The fresh air MVHR ventilation system providing high quality, filtered air, all year-round… even with the windows shut. So, on top of the indoor thermal comfort, the home can close out the outdoor noise for acoustic privacy in the house.
Passive House Metrics
Heating Demand

27 kWh/m2/year

Heating Load

17 W/m2

Frequency of Overheating

2%

TFA

104.9 m2

Form Factor

3.9

Air leakage @ 50Pa

1.0 ACH/hour

PER demand

80 kWh/m2/year
Passive House Database -None-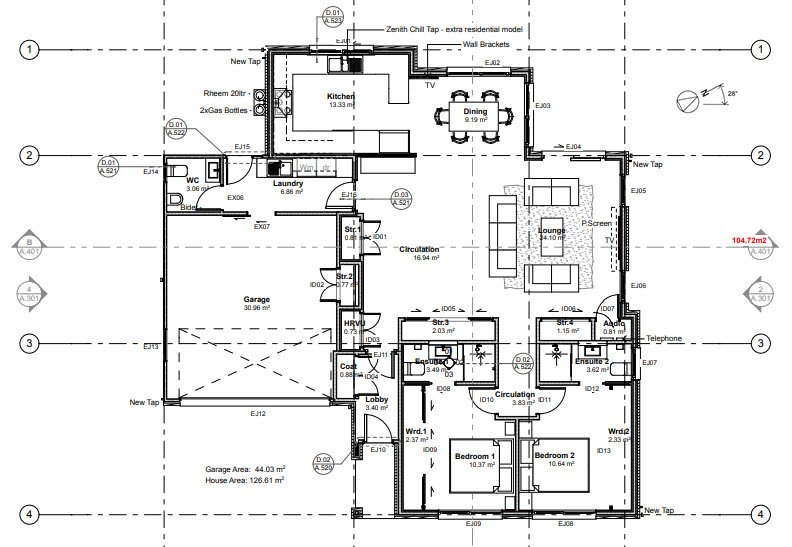 Construction Details Average Values
U-value External Walls

0.24 W/(m2K)
Timber 90mm stud Intello and 45mm service cavity

U-value Floor

0.24 W/(m2K)
Concrete over 150mm EPS insulation

U-value Roof

0.17 W/(m2K)
150mm service cavity Intello and 270mm of Knauf roof batts

U-value Glass

1.12 W/(m2K)
PlaniTherm XN

U-Windows

1.35 W/(m2K)
EcoWindows Dopfner Slim

Ventilation Efficiency

82.51%
Zehnder ComfoAir 350