eHaus Parthenay
Whanganui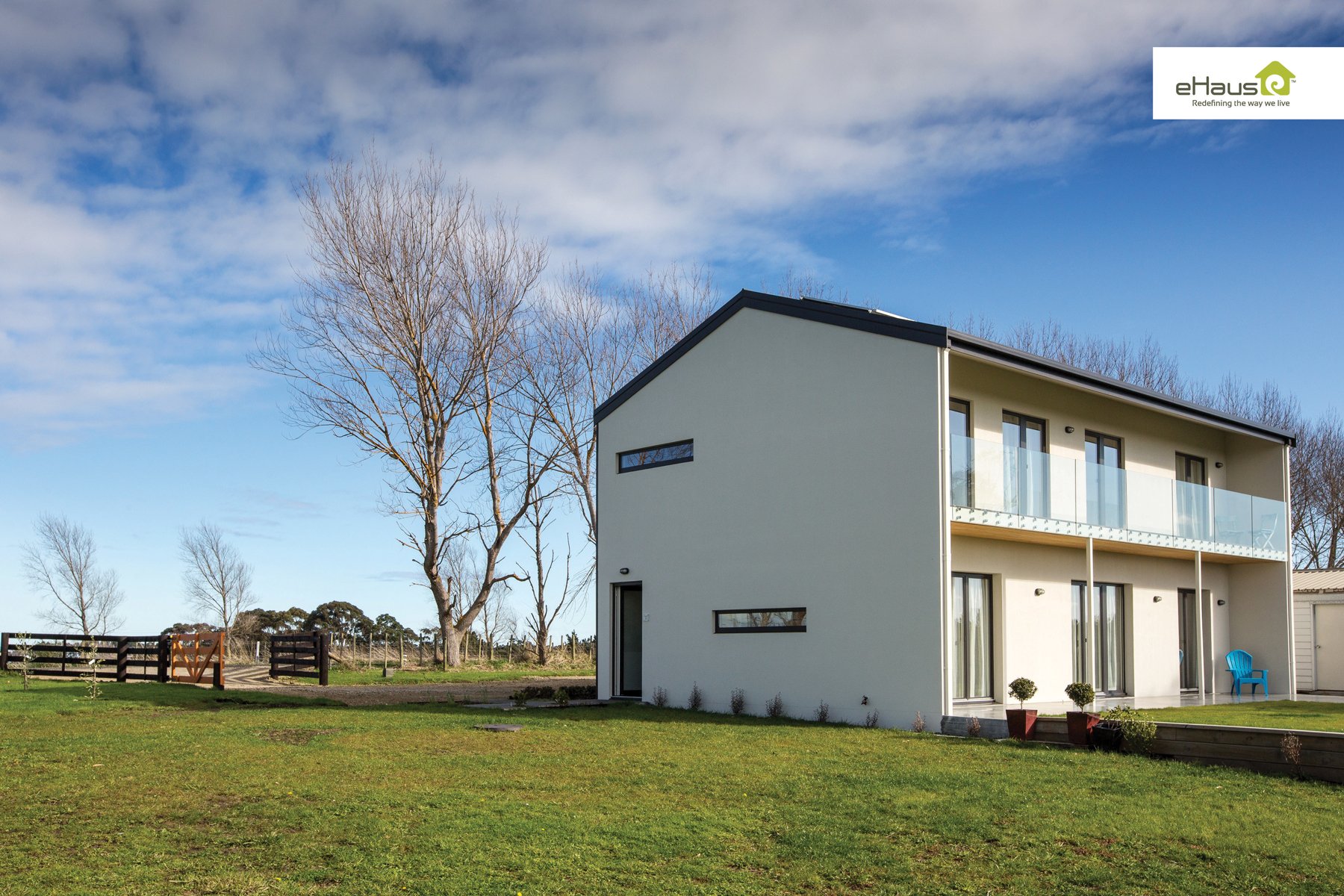 Striking family home with no windows to the south side of the building which is metal clad and faces the road. The southerly facade blends into the rural setting but the home opens up to impressive views of Ruhapehu to the north.
Designed and built for his own family. First Certified Passive House Plus in Australasia. Original certification by Mosart in Ireland.
The simple form was designed for maximum energy efficiency but also  construction simplicity. Designed and sized to match the Ecoblock wall system with minimum waste. Concrete slab on EPS insulation. Roof insulated with fibreglass batts over Intello Airtightness layer.
Performance has been monitored, the information gathered was presented as a paper at the International Passive House Conference in 2017 by Pricila Besen. The home is also featured in the Australaisin Book Positive Energy Homes.  The home provides excellent year round comfort including the summer months with no active cooling required. This has been achieved in part with small glazing to the East and West and well sized overhangs to the North.
Passive House Metrics
Heating Demand

6.2 kWh/m2/year

Heating Load

9 W/m2

Frequency of Overheating

0%

TFA

134.5 m2

Form Factor

2.9

Air leakage @ 50Pa

0.47 ACH/hour

PER demand

33 kWh/m2/year

Renewable Energy Generation

45 kWh/m2/year

Construction Details Average Values
U-value External Walls

0.26 W/(m2K)
Rockcote Plaster System

U-value Floor

0.24 W/(m2K)
-

U-value Roof

0.14 W/(m2K)
-

U-value Glass

1.20 W/(m2K)
Double Nutralux 

U-Windows

1.51 W/(m2K)
Eco Windows Alu/wood

Ventilation Efficiency

81%
Zehnder - ComfoAir350