Waikato expoHaus
Hamilton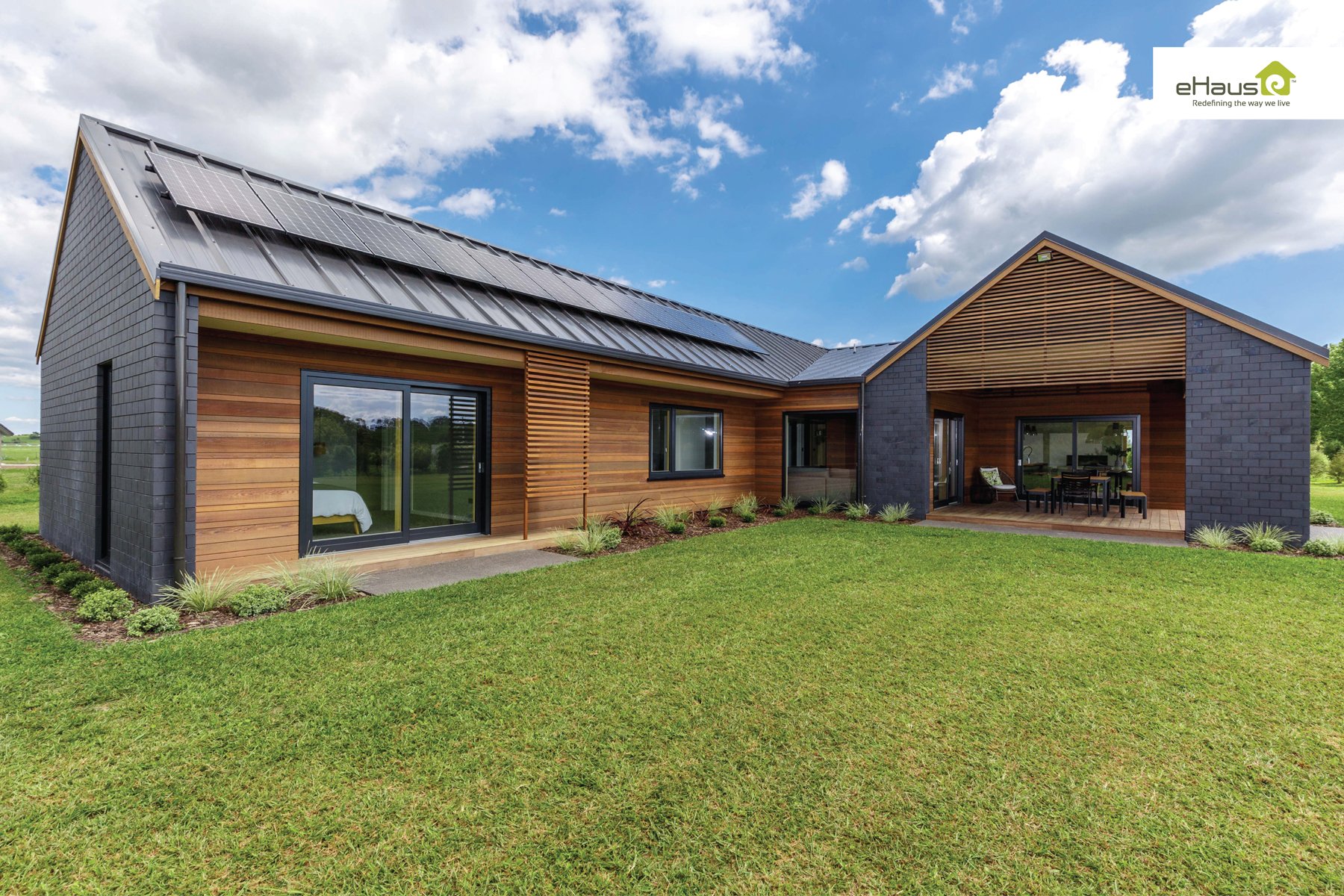 Jon Iliffe and Baden and Glenda Brown formed eHaus in 2010 and from its base in Whanganui, the firm has been instrumental in establishing the Passive House concept in New Zealand. eHaus is designing houses around the country and to date the firm has licensed 15 partner construction companies who are trained to build them.
Ross Brown has headed his own construction company since 1997 and in 2014 his company, Brown Construction, secured the eHaus license for the Waikato area. Ross and two of his employees are Certified Passive House Tradespersons and with several Passive Houses built (including the Brown Residence,) and more underway, they have developed their understanding of and skills in this methodology.
Brown Construction purchased a beautiful 6200 m2 lifestyle block in Taupiri — north of Hamilton and within reach of Auckland — in order to build an "expoHaus". The high-end four bedroom, two bathroom home is currently open to the public by appointment and also houses the firm's office.
Its modern design, use of familiar materials and luxury features are equal to any executive home. When it comes to function, it's streets ahead.
Passive House Metrics
Heating Demand

15 kWh/m2/year

Heating Load

13 W/m2

Frequency of Overheating

0%

TFA

187.6 m2

Form Factor

3.7

Air leakage @ 50Pa

0.41 ACH/hour

PER demand

42 kWh/m2/year

Renewable Energy Generation

21 kWh/m2/year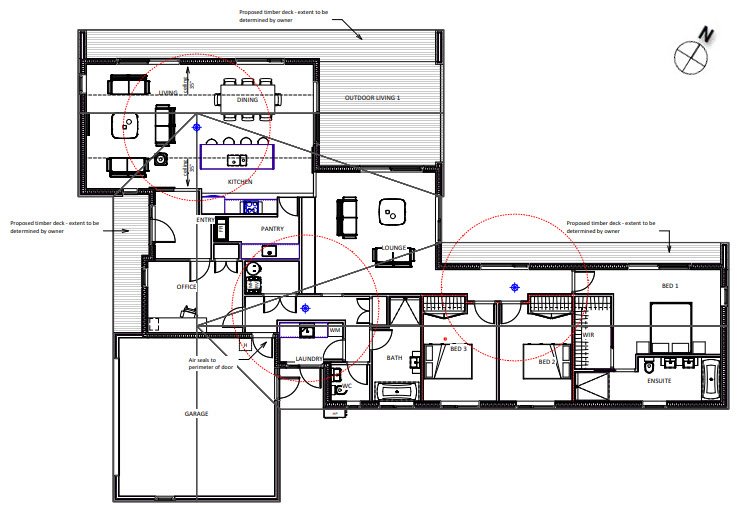 Construction Details Average Values
U-value External Walls

0.22 W/(m2K)(R4.5)
140mm Timber fiberglass/ Plywood / 45mm service cavity

U-value Floor

0.21 W/(m2K)(R4.8)
Reinforced concrete floor slab with 200mm of EPS insulation

U-value Roof

0.12 W/(m2K)(R8.3)
335mm Fibreglass insulation

U-value Glass

1.15 W/(m2K)(R0.9)
Energate low-e double glazing (4:/16/4 90%Ar)

U-Windows

1.50 W/(m2K)(R0.7)
Energate 963 Wood/Alu

Air Control Layer

Plywood, Concrete Slab

Ventilation Efficiency

81.51%
01ud-Zehnder - ComfoAir Q350 HRV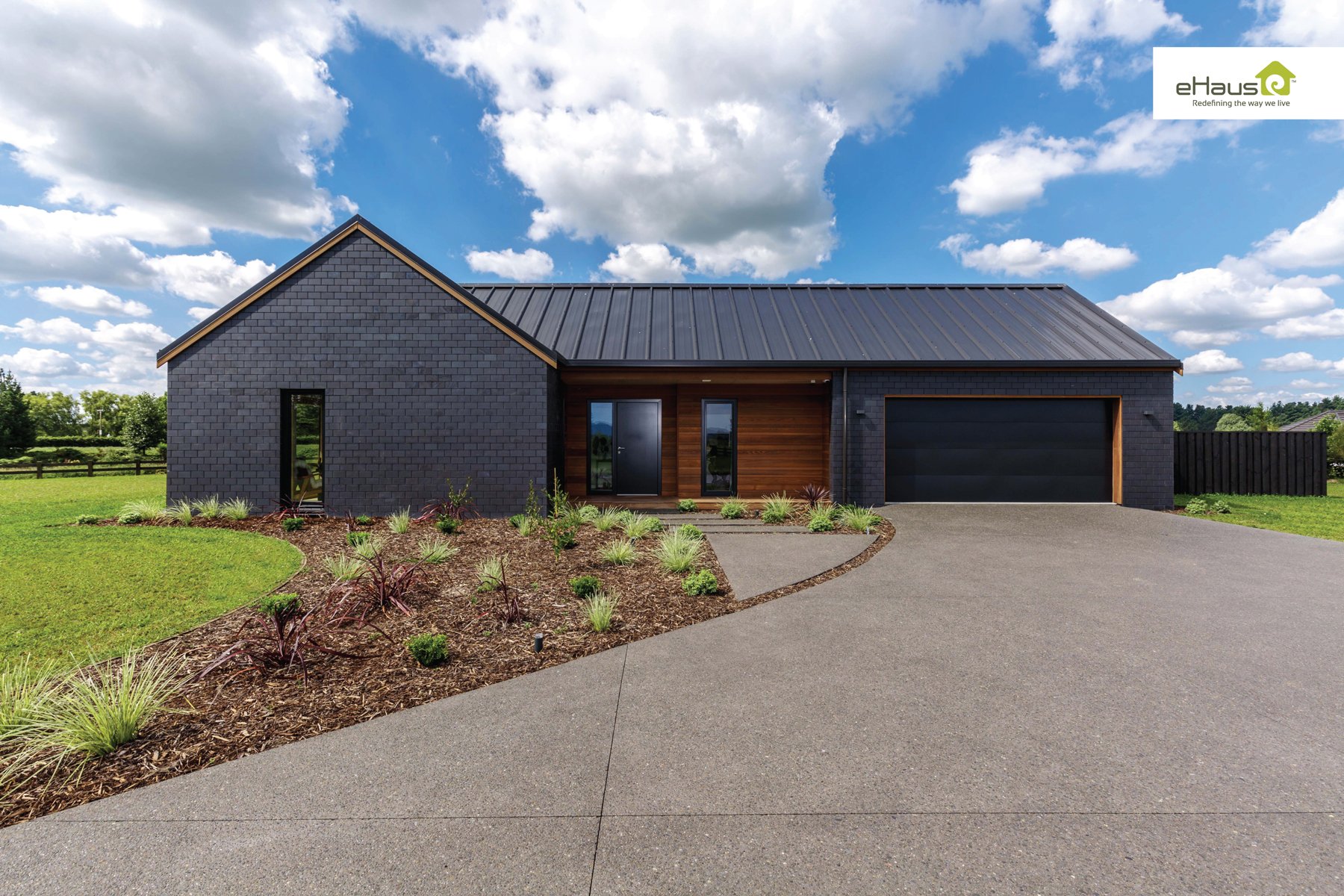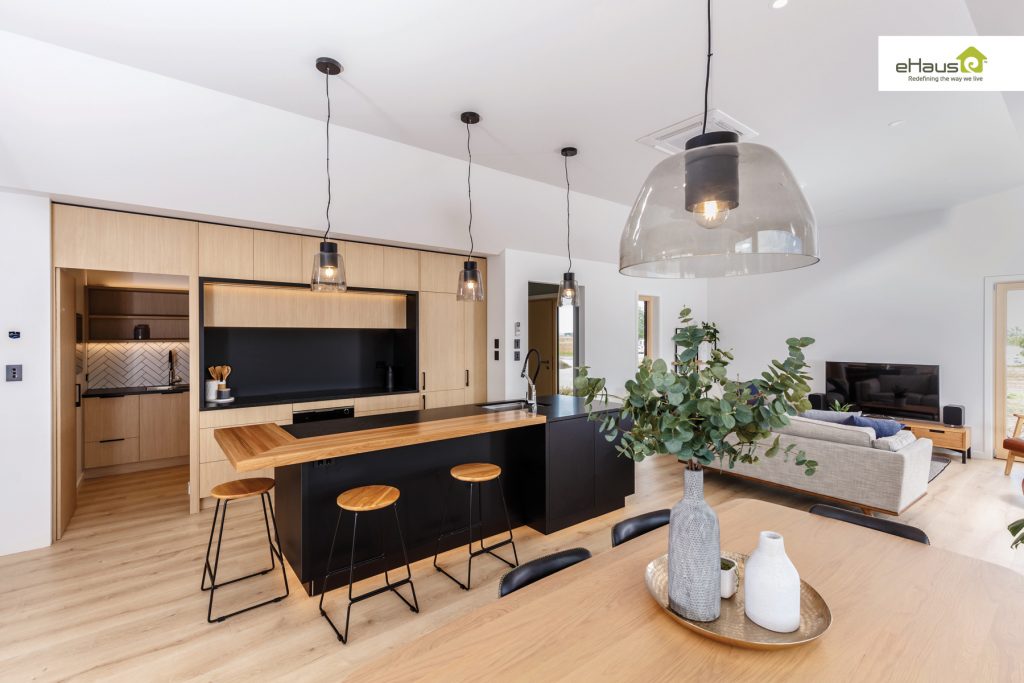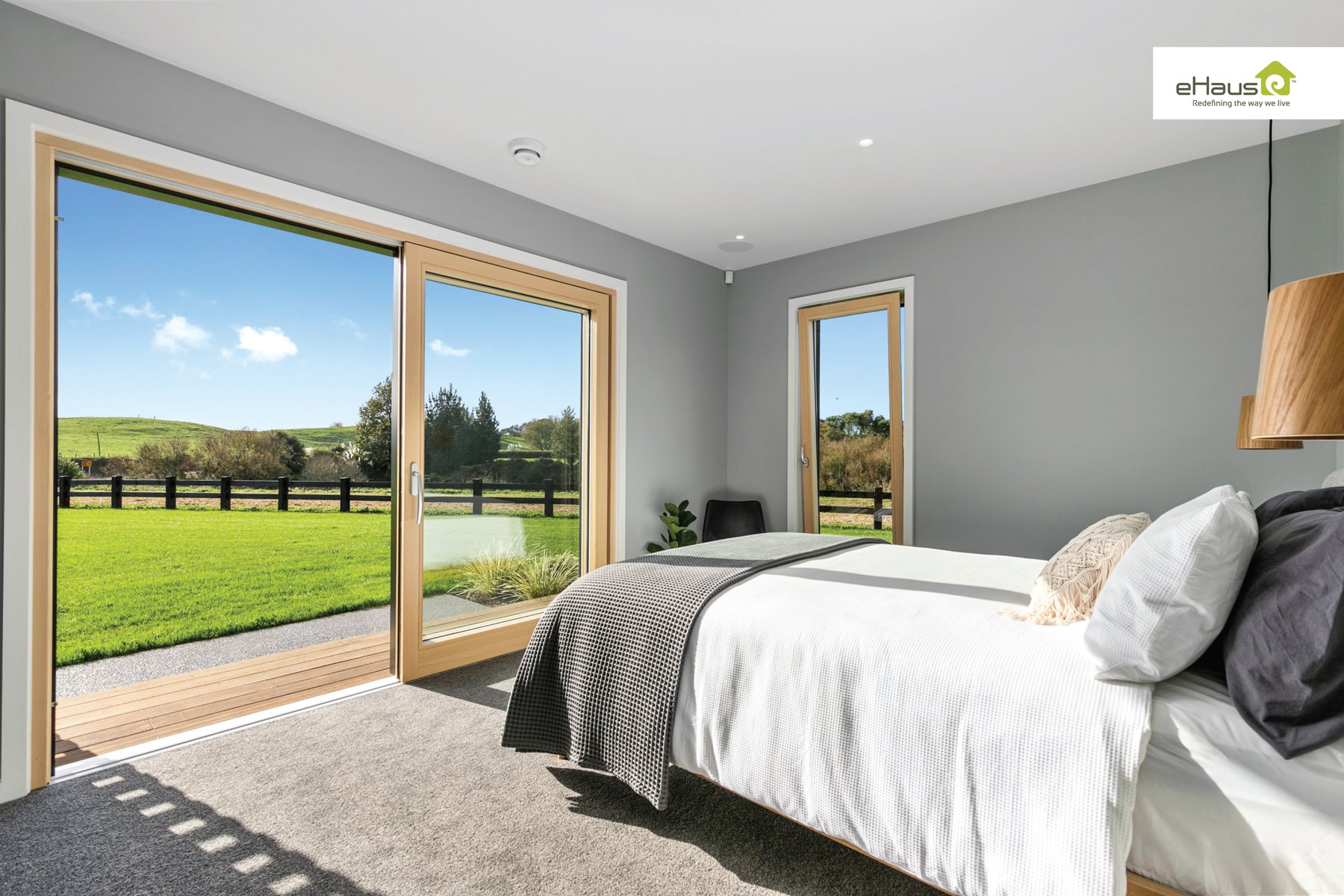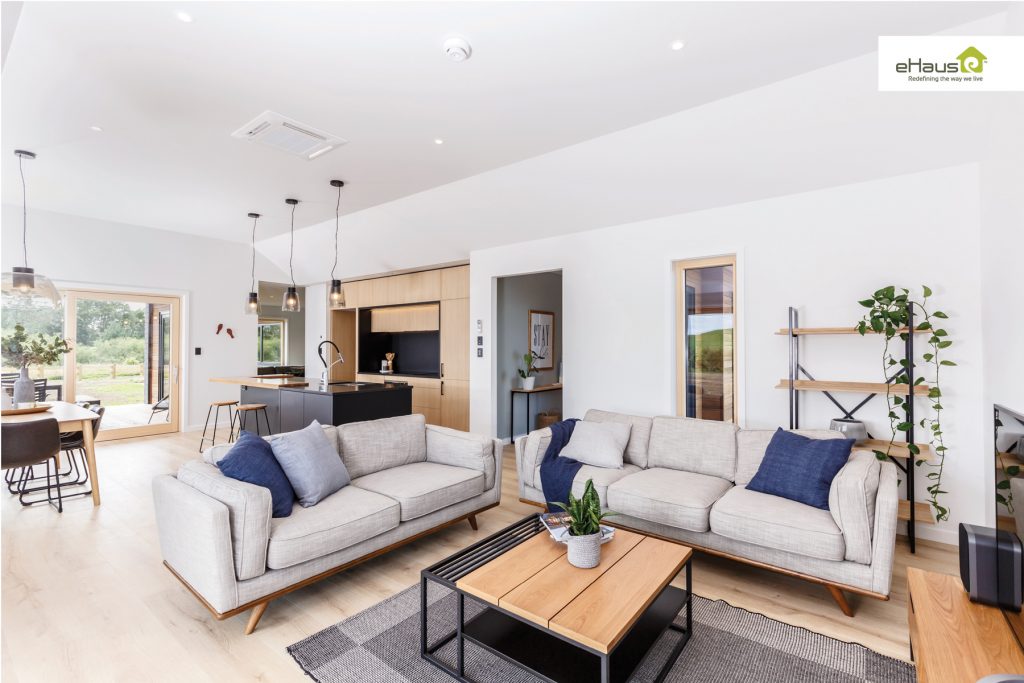 Images courtesy of eHaus.