Kowhai House
Dunedin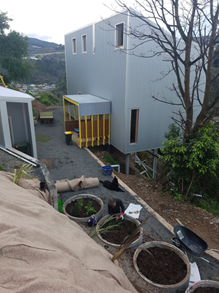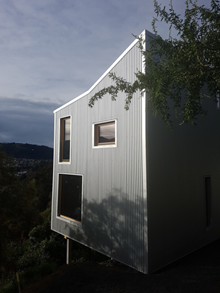 Kowhai House was designed by Rafe Maclean as his family home. His family wanted a warm house after experiencing the state of rental houses in Dunedin. Like many of us several members of his family have asthma making clean air and warmth a health priority. On calm days in the winter in Dunedin, you can see and smell the coal soot outdoors from home heating but with the filtered fresh air from the MVHR this pollution is kept out of their home.
The simplicity of the homes form helped to reduce construction complexity while making the home more thermal efficient.  Keeping the car parking away from the home has become an enjoyable feature. Although the spaces in the home are small there are enough of them to allow the family members to have their own space and privacy.
The site is steep so a structure on piles was used to navigate the difficult terrain and a prefabricated SIP panel construction was adopted to reduce time on site. Windows were fabricated locally in Dunedin by Thermadura. This was the first Passive House constructed by the builders and achieved an excellent air leakage result.
Passive House Metrics
Heating Demand

15 kWh/m2/year

Heating Load

8 W/m2

Frequency of Overheating

7.8 % year over 25°C

TFA

117 m2

Form Factor

3.2

Air leakage @ 50Pa

0.1 ACH/hour

PER demand

48 kWh/m2/year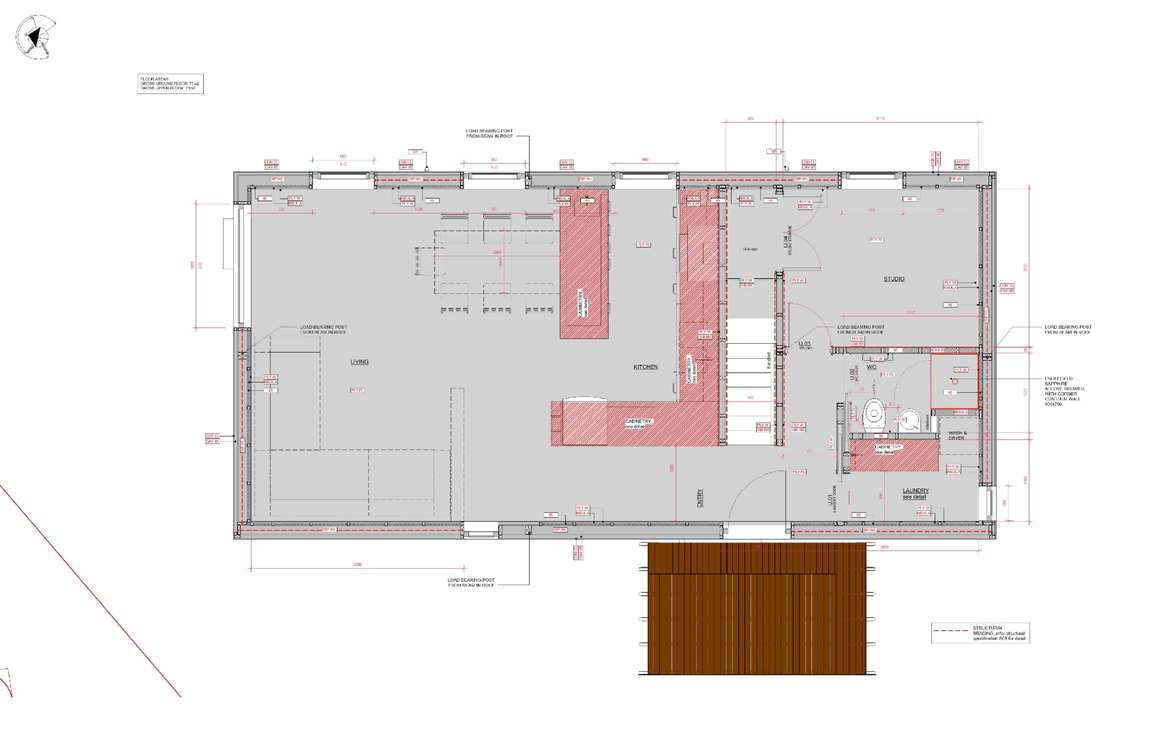 Construction Details Average Values
U-value External Walls

0.16 W/(m2K)
NZSIP plus internal insulation

U-value Floor

0.18 W/(m2K)
Timber with Terra Lana insulation

U-value Roof

0.12 W/(m2K)
NZSIP plus internal insulation

U-value Glass

0.55 W/(m2K)
Triple

U-Windows

0.87 W/(m2K)
Thermadura Natureline 90

Ventilation Efficiency

82.51%
Zehnder Q350