Kowhai House
Dunedin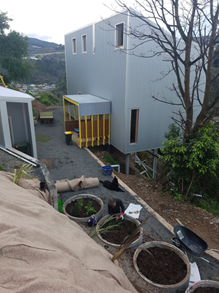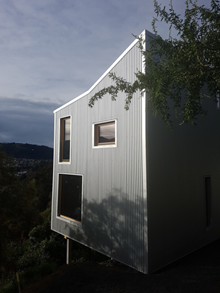 Passive House Metrics
Heating Demand

15 kWh/m2/year

Heating Load

8 W/m2

Frequency of Overheating

7.8 % year over 25°C

TFA

117 m2

Form Factor

3.2

Air leakage @ 50Pa

0.1 ACH/hour

PER demand

48 kWh/m2/year
Dunedin architect Rafe Maclean had previously designed Passive Houses for clients but this build was for his own family. Several family members suffer from asthma and a warm, dry, healthy living environment was a priority.
The simplicity of the three bedroom, two-storey home's form helped to reduce construction complexity while making the home more thermally efficient. Clever design makes the most of the modest footprint.
The site terrain and access to it were both challenging. Piles were used to enable building on the steep slope and prefabricated structural insulated panels (SIP) reduced time on site.
The air leakage test results were excellent (0.13 ACHn50, easily below the 0.6 maximum), a particularly commendable result for the builders, who were building their first Passive House.
The European triple-glazed larch windows were made locally in Dunedin by ThermaDura. Wool products were chosen to insulate floor and walls.
Despite the cold, damp climate only a 1kW panel heater is needed to keep all parts of the home a constant and comfortable temperature. The Zehnder heat recovery ventilation system delivers excellent indoor air quality; all incoming air is filtered (on calm winter days in Dunedin, the air pollution from residential fireplaces burning coal can be seen and smelt in the air outside).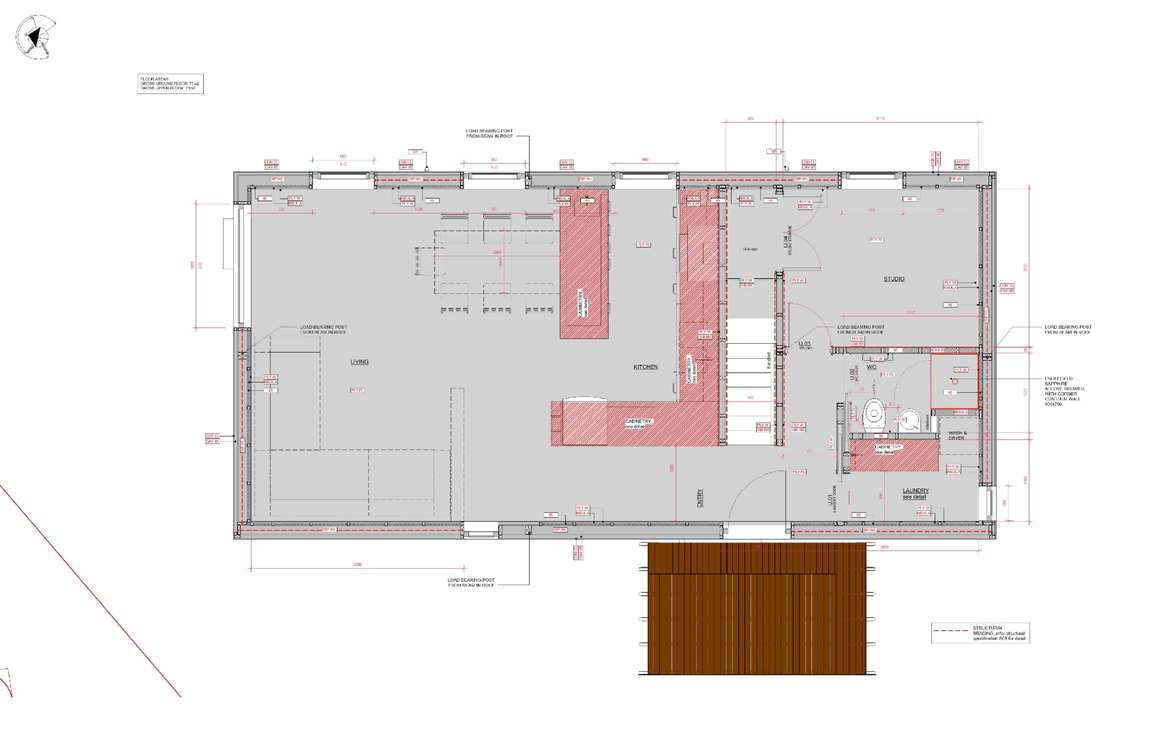 Construction Details Average Values
U-value External Walls

0.16 W/(m2K)(R6.3)
NZSIP plus internal insulation

U-value Floor

0.18 W/(m2K)(R5.6)
Timber with Terra Lana insulation

U-value Roof

0.12 W/(m2K)(R8.3)
NZSIP plus internal insulation

U-value Glass

0.55 W/(m2K)(R1.8)
Triple

U-Windows

0.87 W/(m2K)(R1.1)
Thermadura Natureline 90

Air Control Layer

SIP, Intello, Plywood Floor

Ventilation Efficiency

82.51%
Zehnder Q350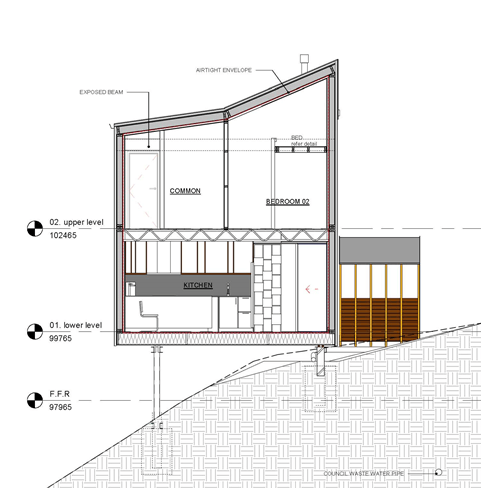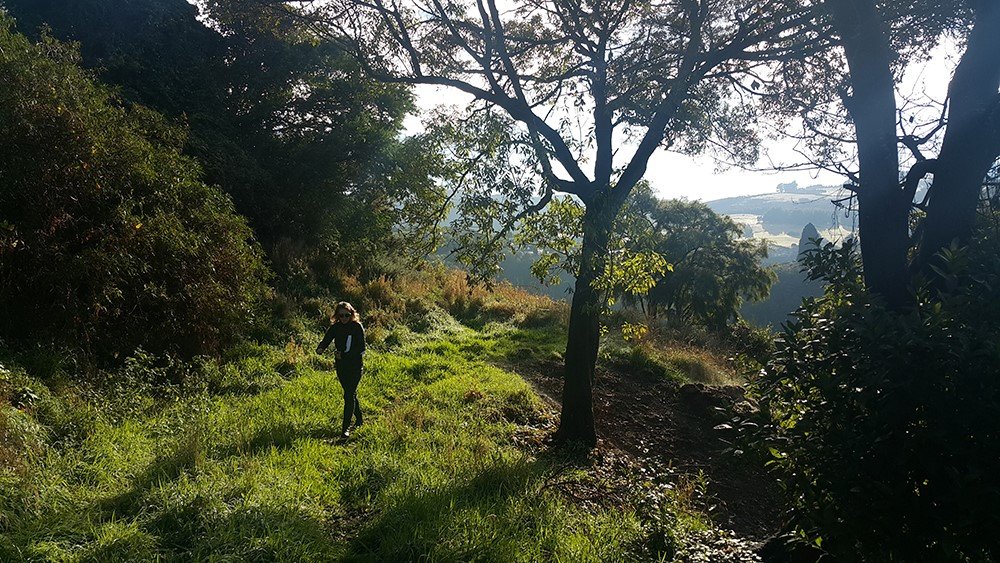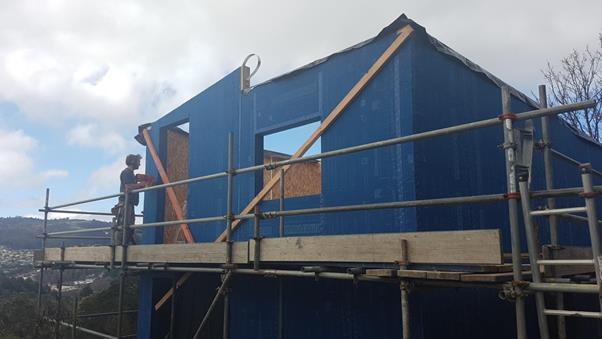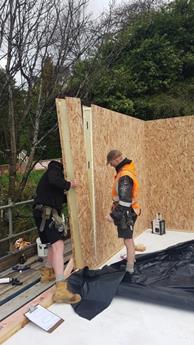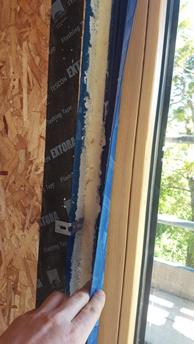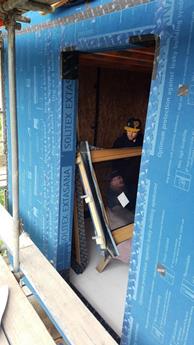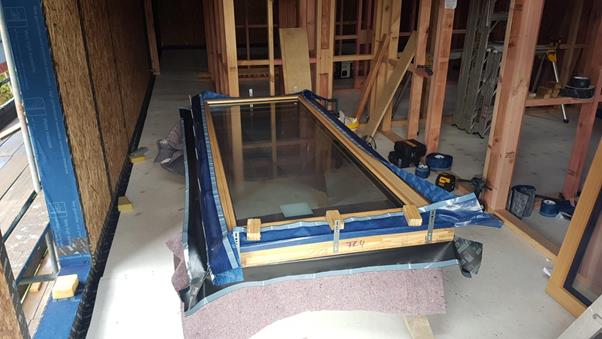 Images courtesy of Rafe Maclean Architects Ltd.


An article about the Kowhai House in South Island, New Zealand, and the Bagley Outdoor Classroom at the University of Minnesota, Duluth was published. You can read more on this link.