Seaward House
Auckland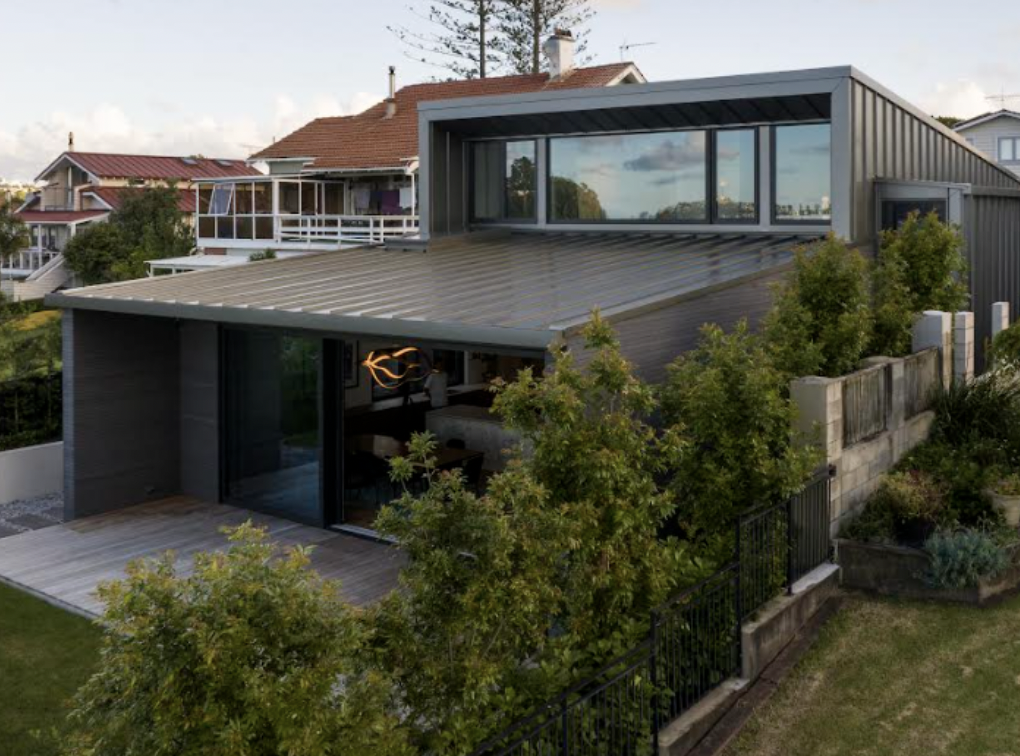 There is a lot of talk about how to make Passive House performance more affordable so more people can enjoy the benefits. However a different set of challenges arise on bespoke projects for clients with rigorous design expectations. 
Arguably the Passive House standard doesn't yet have all the tools it needs to meet all the needs of such clients. The design and build team, along with suppliers, worked hard on this luxury project to deliver a result that melds performance with very high-end design.
Seaward House looks norwest to the Auckland harbour. The project first began as a recladding and refurbishment of the existing 1990s-era home. The architect saw the opportunity to use that budget to instead build a new and far better performing home. His expat clients were used to comfortable temperatures indoors thanks to living in environments with central heating and cooling. The appeal of Passive House lay in its promise of outstanding indoor air quality: with asthma in the family, filtered healthy air was a priority. The environmental benefits of slashing heating and cooling costs was also a drawcard.
The 269m2 two-storey house sits on a long, narrow site. The architect wisely brought in expert Passive House designers, this being his first completed Passive House project. Auckland's benign climate provides a lot more margin compared to Passive House buildings in New Zealand's more elevated or southern climate zones. 
Having lived and worked in cosmopolitan locations overseas, the clients returned to New Zealand looking to create a piece of that experience. This pushed the design and construction team and the project suppliers to find new products and details. The incompatibility of stacker oversized sliding doors with Passive House performance targets was an issue. The architect singles out the staff at EcoWIndows for sourcing Passive House-compatible stacker doors and for fine-tuning the installation to make the 300kg three-metre-high doors run as lightly as possible.
The house features a ducted air-conditioning system which runs alongside the MVHR system. The evenness of temperature throughout a Passive House wasn't seen as a benefit by the clients, who wanted more granular control, such as different temperatures in bathrooms compared to bedrooms. This is an instance of requirements that existing Passive House technology couldn't yet meet.
The degree of automated systems requested also stretched local suppliers. External blinds recessed into the soffit are automated to provide shading when required. These were eventually integrated with the internal automation systems but running over wireless is not perfectly reliable. The MVHR doesn't interface smoothly with the ducted air-conditioning. 
The architect notes the importance of briefing clients thoroughly at the design stage about what to expect from life in a Passive House. This includes the slowness with which Passive House buildings typically respond to heating or cooling input: when people first move in, it takes a little while for the house temperature to reach its comfortable range. It's different to a more leaky, thermally light conventional build where air-conditioning brings about a very quick change in temperature. Now the family have spent their first winter in the home, they are seeing the benefits. Their child has not used his asthma inhaler since the family moved in.
The inclusion of photovoltaic panels on the roof means this build reached the Passive House Plus standard. The architect has gone on to qualify as a certified Passive House designer and his practice is progressing more projects that are targeting Passive House certification.
Passive House Metrics
Heating Demand

15.4 kWh/m2/year

Heating Load

10.0 W/m2 

TFA

268.8m2

Form Factor

3.1

Air leakage @ 50Pa

0.64 ACH/hour

PER demand

23.6kWh/m2/year
Passive House Database - 7302
Construction Details Average Values
U-value External Walls

0.26 W/(m2K)(R3.82)
Timber framed walls of varying thicknesses with Knauf batts. Intello air control layer and 45mm service cavity with R1.3 batts.

U-value Floor

0.45W/(m2K)(R2.24)
80mm XPS and strandfloor over existing concrete slab

U-value Roof 

0.21W/(m2K)(R4.86)
Skillion roof. 190mm rafters insulated with Knauf R4.1 ceiling batt, Intello air control layer, 70mm service cavity insulated with R1.8 ceiling roll.

U-value Glass

1.06 W/(m2K)(R0.95)
Argon filled double glazing with SKN176 low solar heat gain coating

U-Windows

1.6 W/(m2K)(R0.6)
Döpfner Windows

Ventilation Efficiency

79%
Zehnder Comfoair Q600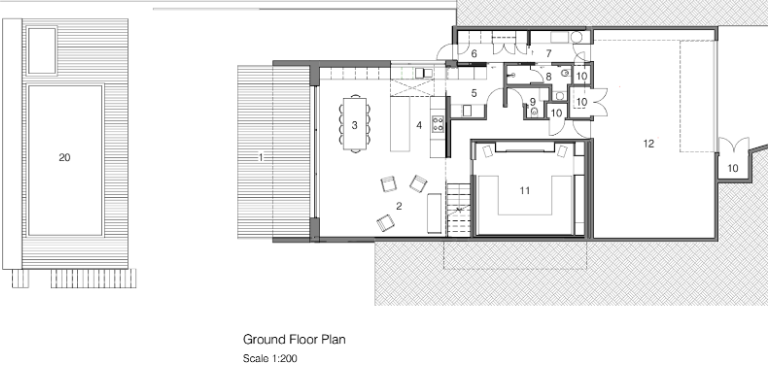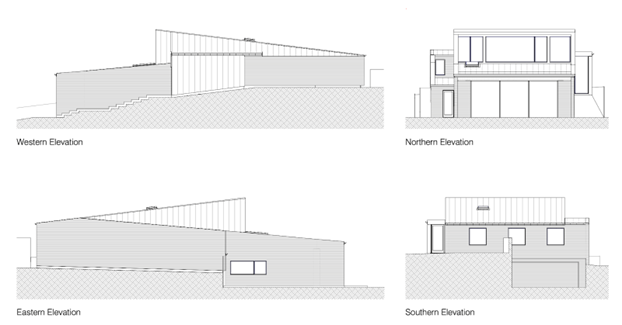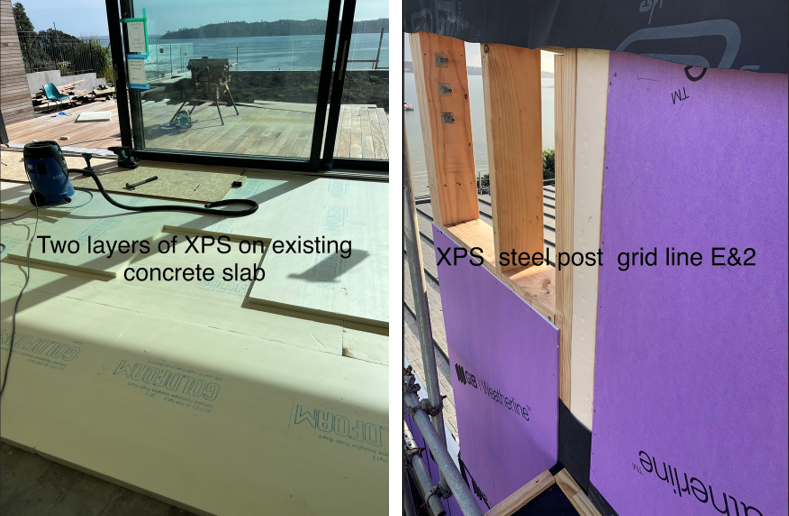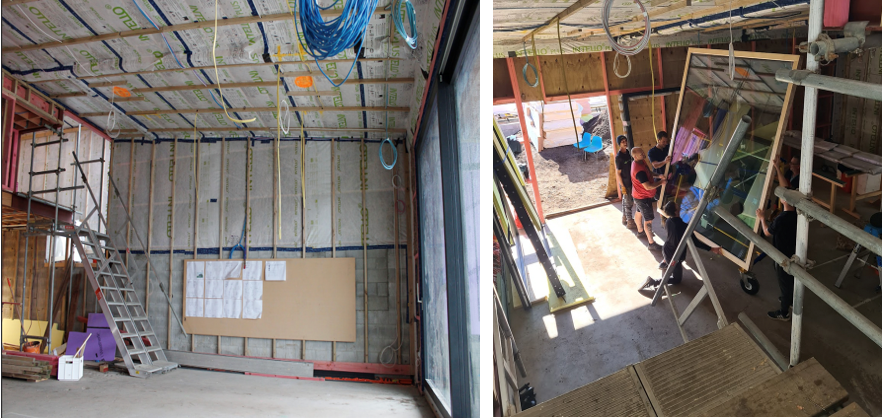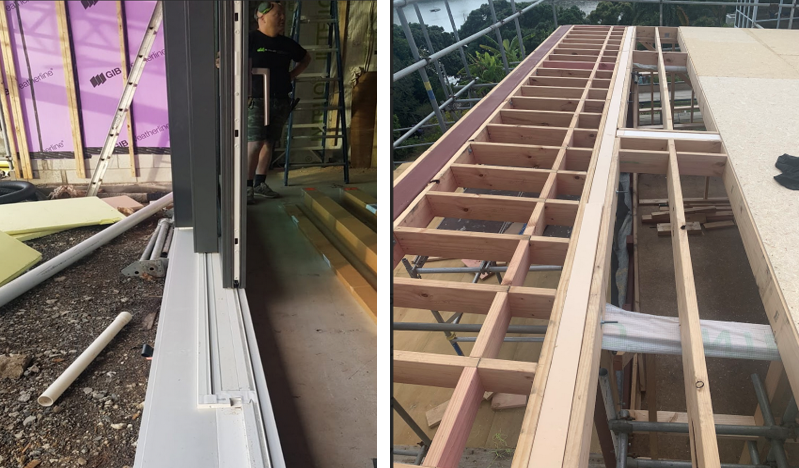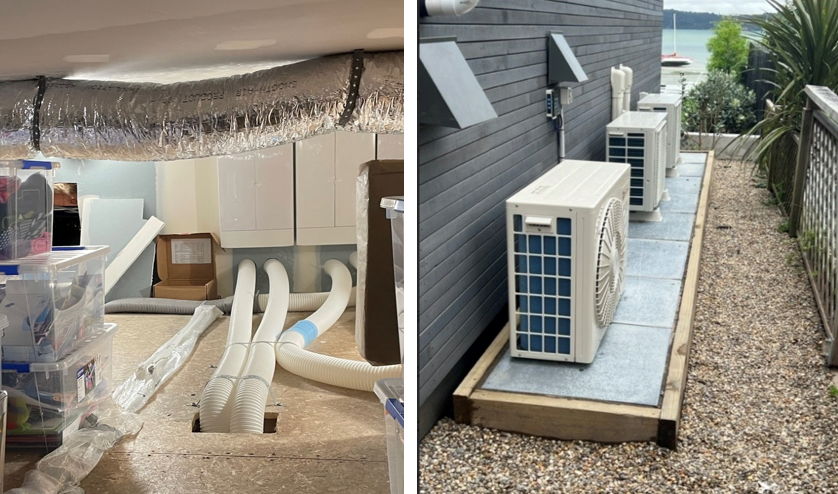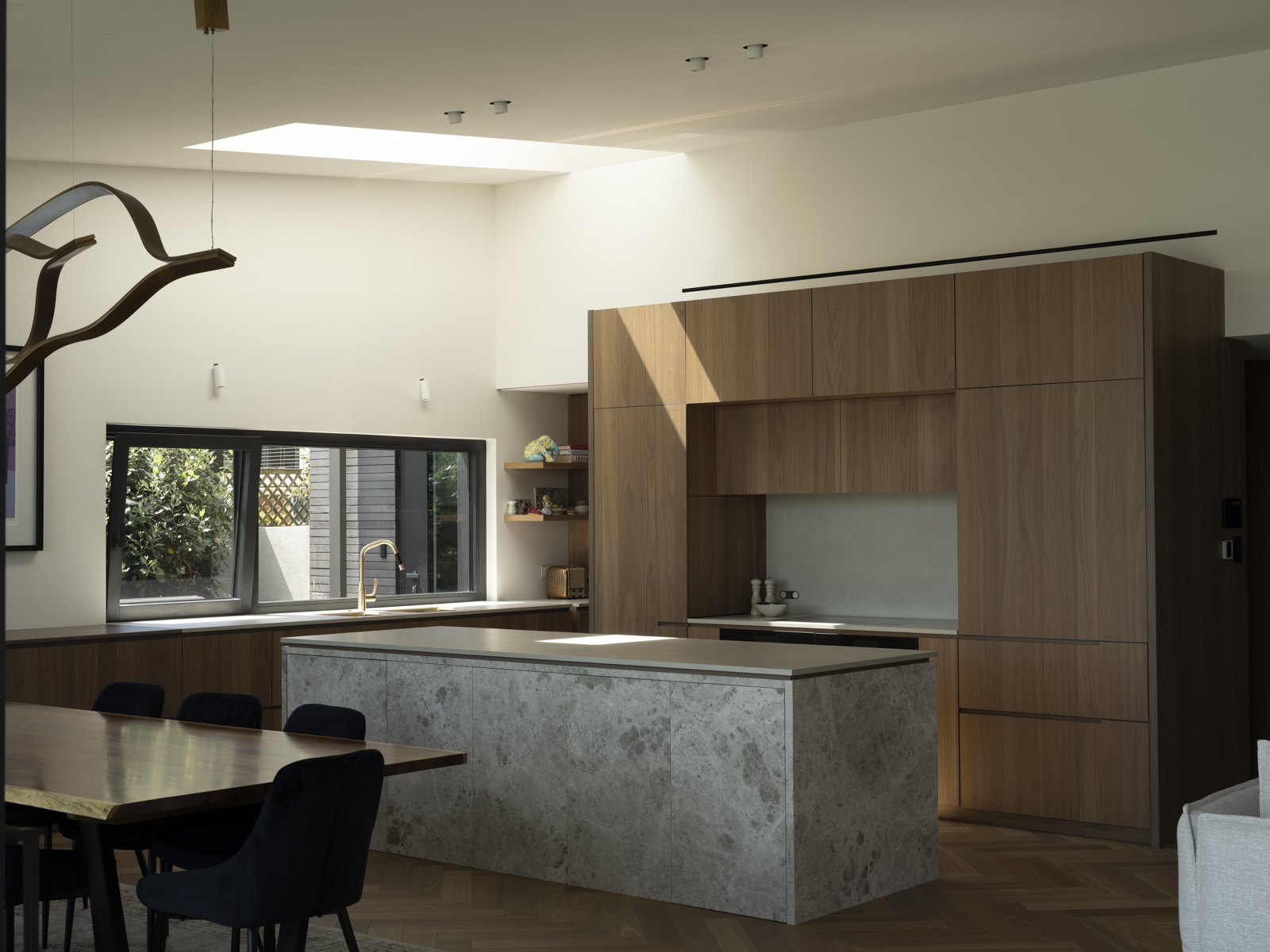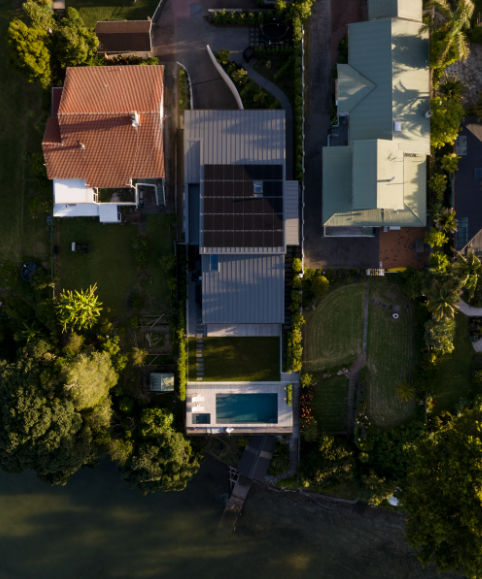 Photos of completed residence by David Straight.