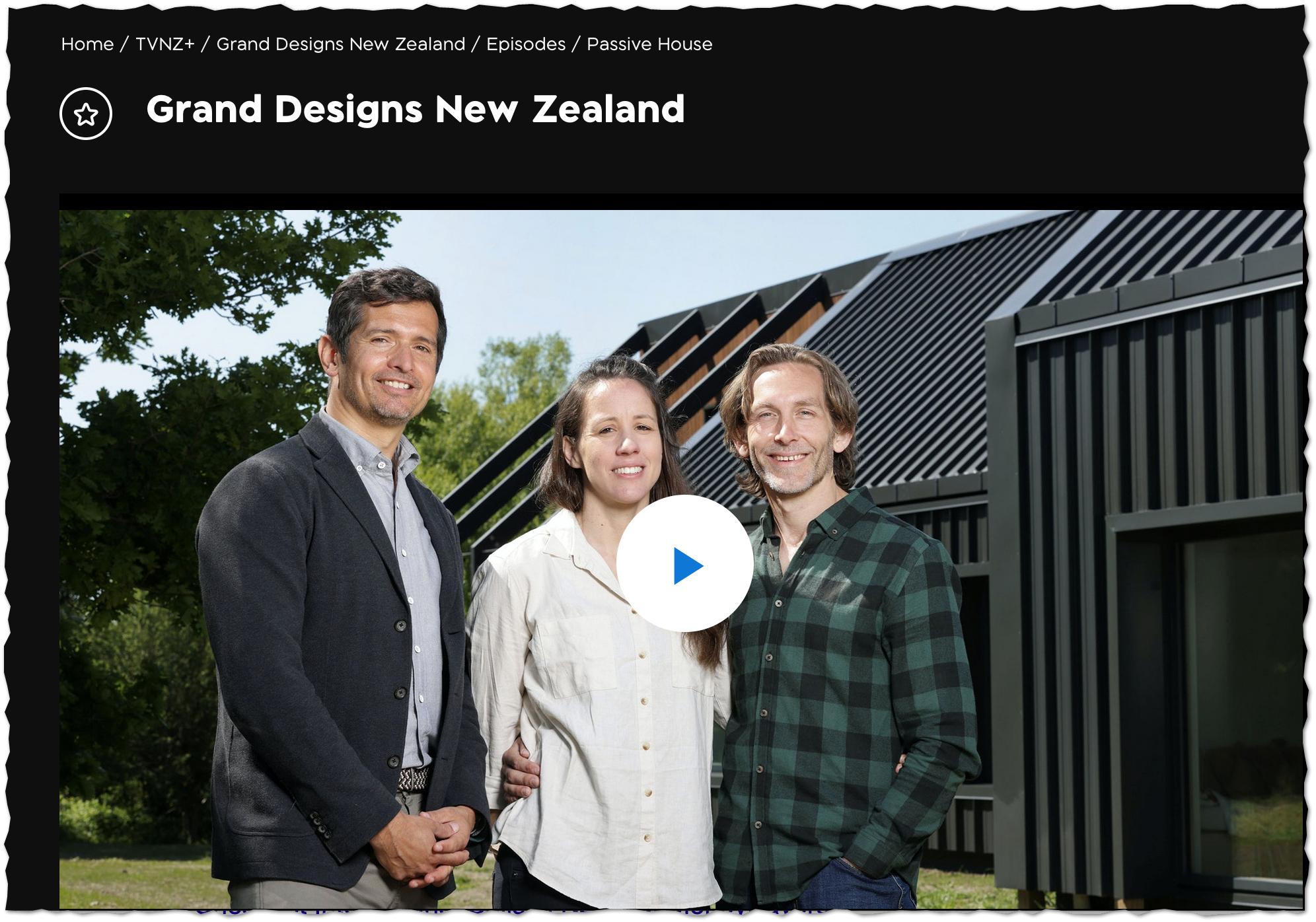 Great to see certified Passive House performance getting some prime media coverage. It featured on Grand Designs this month, which was then written up by Stuff. It's a large home in Featherston, designed by one of the owners, and looks fantastic. The owners got stuck in on the construction side too; it was a great effort but had to be stressful.
We are the certifiers for this project and are looking forward to reviewing the post-construction documentation and completing the certification process.
The Grand Designs episode can be streamed on demand if you missed it.