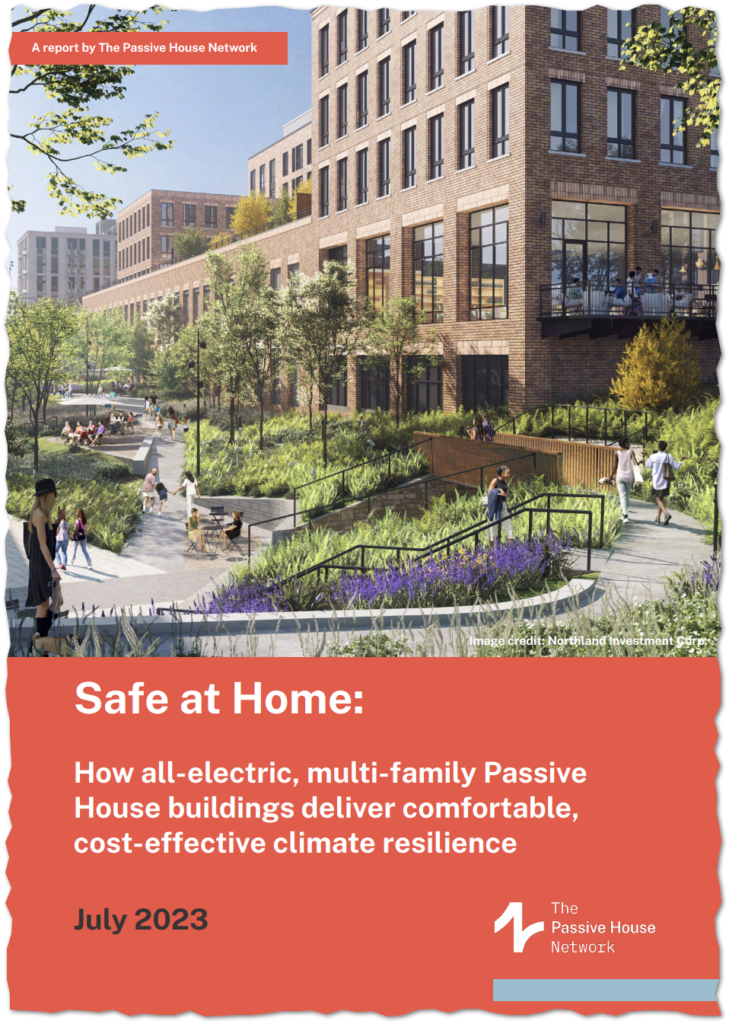 The PHI-aligned Passive House Network has released a detailed and inspiring guide to the costs and benefits of multi-family Passive House buildings. It draws on data from New York and Massachusetts, two US states that have been early adopters. It's a free download and worth your time.
It contains detailed information about the minimal cost premium required to build to this standard; given state and federal incentives, it is expected to be cheaper in some cases to build all-electric certified Passive House multi-family units compared to Code-minimum buildings.
The guide's focus on resilience to climate change is notable and this is directly relevant for a New Zealand audience. 
"It's never been more clear that America has two kinds of housing—in buildings that are prepared for climate change, and in buildings that are not," notes the PHN's media release. "We have the blueprint for coast-to-coast adoption of all-electric, multi-family Passive House buildings. Our nation is facing an affordable housing crisis and energy cost crisis, while also confronting severe challenges posed by extreme heat and storms from climate change. Passive House creates more housing, lowers energy costs, and builds resilience against the impacts of climate, while also providing healthier air indoor and out."
We are not faced with weaning our homes off oil or gas for heating to nearly the extent as people in the colder climates of North America. But lowering winter heating demand is incredibly important for the New Zealand electricity grid because the winter peak is being driven by residential heating demand. Particularly in a dry winter, that strains the grid's capacity and requires dirty electricity generation via coal.