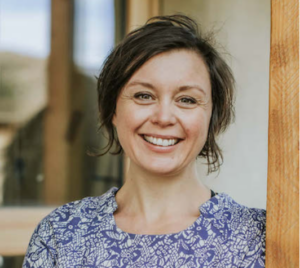 Jessica Eyers is joining Sustainable Engineering Ltd in 2023. Jessica needs little introduction to New Zealand's Passive House community as she has been a certified Passive House designer for nearly a decade. Jessica's arrival will further increase the company's capacity to carry out Passive House design and take on large and more complicated projects.
Jessica will bring valuable insight as an experienced architectural designer and design LBP, says SEL principal Jason Quinn. "She brings a wealth of experience with Passive House and how to implement it as a practising architect/designer. I have high regard for Jessica's skills and am personally delighted that she'll join us. It means Sustainable Engineering will have four experienced Passive House designers and three certifiers. We are well prepared for the growth we are anticipating in the next 12 months."
Jessica designed her family's home in Wanaka, New Zealand's first strawbale home to gain Passive House certification and did the Passive House design for Luggate's community hall. (This is in the final stages of certification and if successful will be the country's first certified community facility—and the first to include a commercial kitchen.)
Jessica describes herself as a thermal bridge nerd. As well as PHPP, she is also skilled in using DesignPH, Flixo, THERM and WUFI software for thermal and hygro-thermal modelling. The shift to Sustainable Engineering gives her the opportunity to direct all her attention to building physics and advancing the take-up of buildings designed to the Passive House standard—the things she is most passionate about.
Since 2015, Jessica has been leading Passive House training for all skill levels, from complete beginners to certified Passive House designers. She's also taught the Passive House certified tradesperson South Island courses for the past two years. While also working in her own architecture practice, Jessica spent more than 10 years as a peer-review assessor at NZGBC. She has a MSc in Environmental Architecture (earned with distinction).
Sustainable Engineering's team is distributed and Jessica will continue to work from her base in Wanaka. She will take some well deserved time off before joining the Sustainable Engineering team on 15 May as a senior analyst and educator.