New Zealand needs more Passive Houses—and other buildings heading in that high-performance direction. That requires more confident and skilled Passive House designers. Sustainable Engineering last year launched a new training course, designed to make the Passive House design process more practical, predictable and straightforward for the designer, architect, builder and client. 
The course was very well-received and now it's back, in a new and improved on-demand format. It also has a new name: Passive House in Practice (inevitably, PHiP). Enrolments will open 16 October 2023. Email us to express your interest.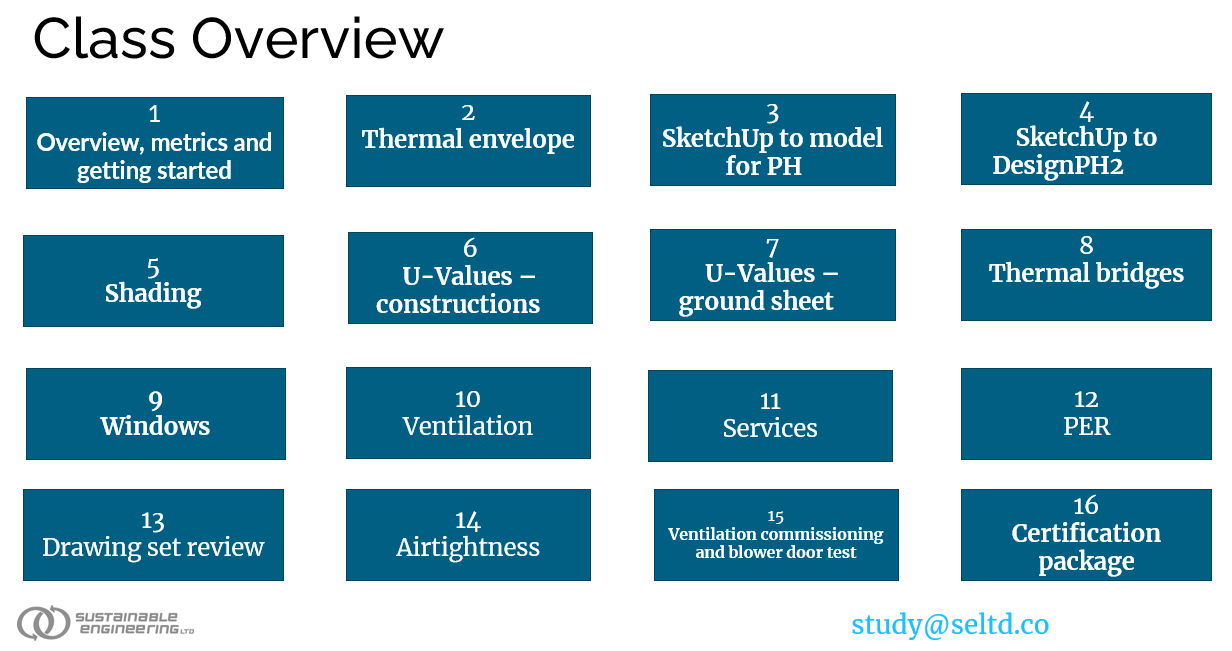 The course is designed to make it as accessible as possible for busy professionals and to remove the costs and logistics associated with travel, accommodation and a block of time off work. It's now possible to enrol at any time; designers can begin when it suits them, which is usually when they have a client project about to start. The course is also now self-paced, making it easier to fit in with client deadlines and other responsibilities.
This is possible thanks to a mixture of video material, self-assessment quizzes and one-to-one coaching. Jessica Eyers has brought her considerable skills and expertise to this course, taking the video recorded during the first delivery of this course, editing it into focused, digestible topics and integrating mini-assessments to check understanding of key concepts. The courseware has been developed in Moodle, a well-known online learning platform. Participants can expect a streamlined, intuitive and effective learning experience.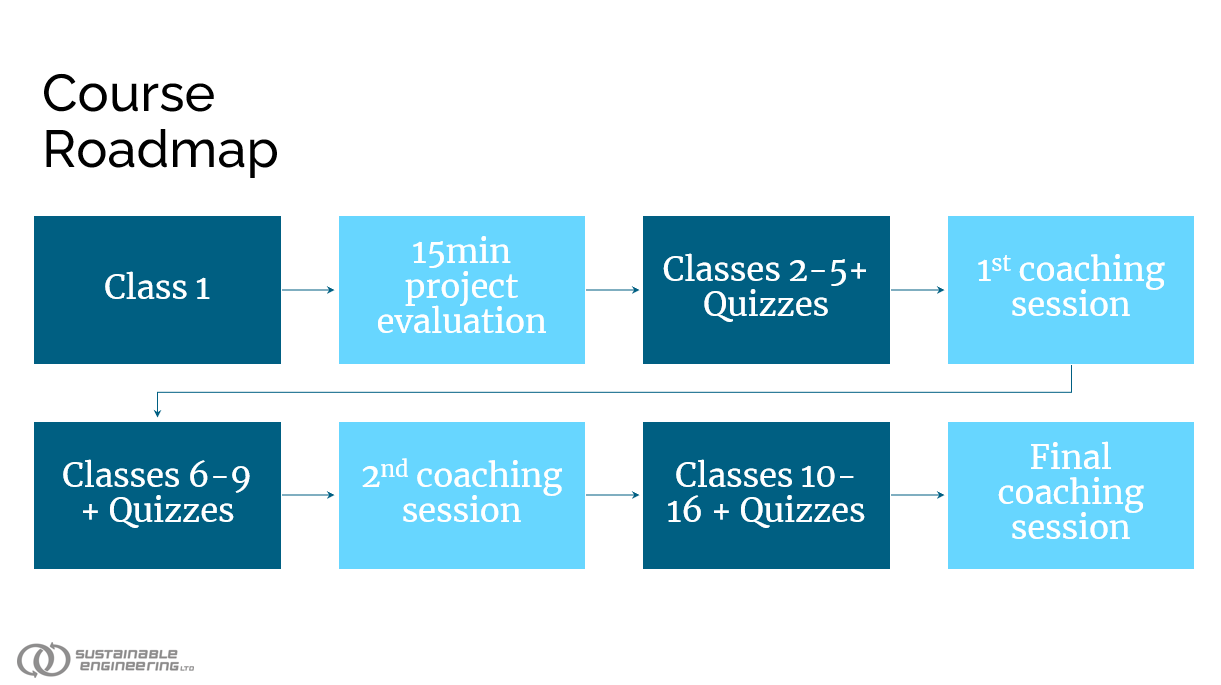 Those enrolling in Passive House in Practice can book three hour-long individual coaching sessions at key points in their design. This individualised attention will be extremely valuable.
Engineer Richard Walklin had this to say about his experience of the first iteration of the course in 2022: "This course is very informative and well structured. Having an engineering background myself, Passive House was an absolute "aha moment" for me some 12 years ago. This course is proving to be the "aha moment" for assisting smooth application and logical step implementation of designPH and PHPP. 
"What a breath of fresh air this practical but still technical course truly is. Thanks to Jason, Sara and Toby for your valuable contributions and amazing insight to put this great course into an easy-to-follow format with detailed attention to the actions and activities required."
The Passive House in Practice course fee is $2510 (plus GST). Participants will get the most benefit from this training by working through a whole house design, whether an actual client project or an example project Jessica can provide. This typically takes 30-40 hours to complete.
Required resources and knowledge
PHPP10.3 or newer (in Excel)

designPH2.1.10 or newer, running in SketchUp Pro

Familiarity with Excel and PHPP

Basic SketchUp skills so as to create building forms and shading.

Completing this class

is sufficient. 

Basic building science, physics, and construction knowledge such as taught in the Certified Passive House Designer/Consultant (CEPH) classes offered by

PHANZ

, or equivalent.

Proficiency in mathematics to senior secondary school level.
Last year Jason Quinn, Sustainable Engineering's founding director, said there were three reasons that motivated his team to develop the training. "We want more Passive House designs done well, as soon as possible. Two, we want to provide an option for people who need the flexibility of part-time, online training that they can fit around their work and family commitments.
"And thirdly, we want architects' first Passive House projects to run more smoothly. That way we get better houses at the end of the process and potentially save homeowners money.
"Avoiding the common traps inexperienced designers fall into saves stress, time and money. Also it makes our job as certifiers easier. We'd rather prevent problems than help fix them."