The Royal Institute of British Architects (RIBA) has produced an extremely well done resource that will be very helpful for New Zealand Passive House designers and architects too. The Passivhaus Overlay document offers guidance on how to implement Passive House design through each stage of works. Some excellent graphics have been created (below), illustrating how deeply integrating Passive House processes into every stage of building design significantly reduces risk. 
Prototyping building performance early in the design stage also improves outcomes: as we've been saying for years, it is much easier to make changes and fix things on paper (OK, in CAD software) than on-site. Especially once the concrete has been poured, etc.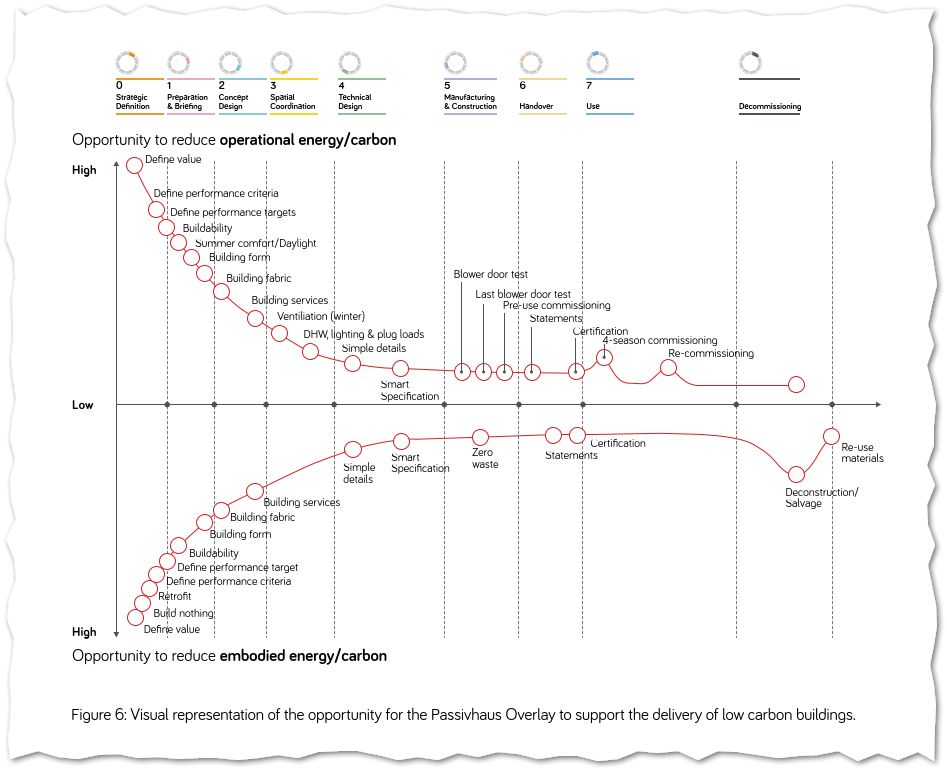 The insights offered here will assist new designers in achieving Passive House certification in the most streamlined way. I strongly recommend folks download, read and implement this free resource right away.
The earlier you involve your Passive House certifier, the better. The RIBA resources shows an 'Initial Review' very early in the process. Here, we call it a 'Pre-submission Review': same thing. It is sometimes skipped and this is seriously not a good idea. Sometimes it is pushed off until after consent submission. Even this is later than ideal. The earlier the better, it's that simple.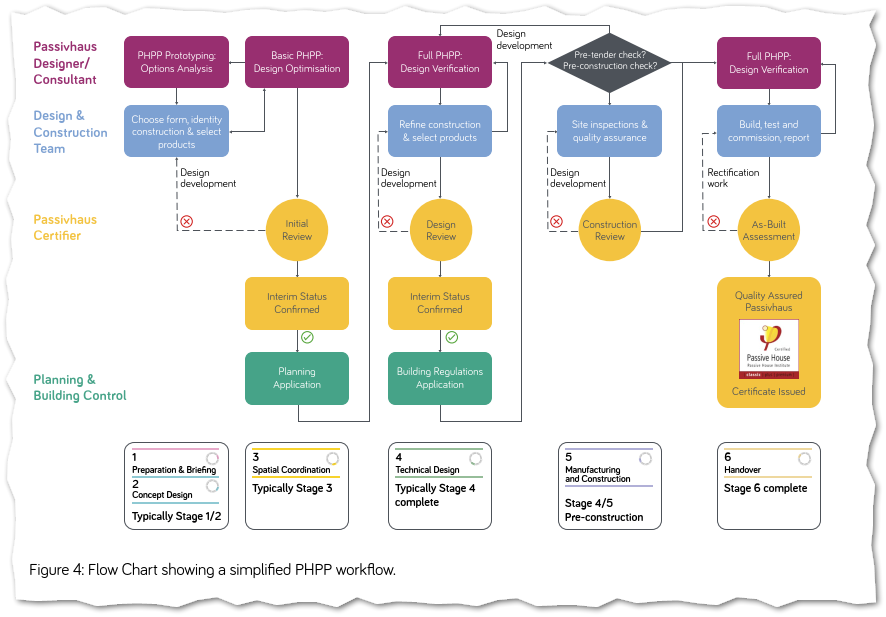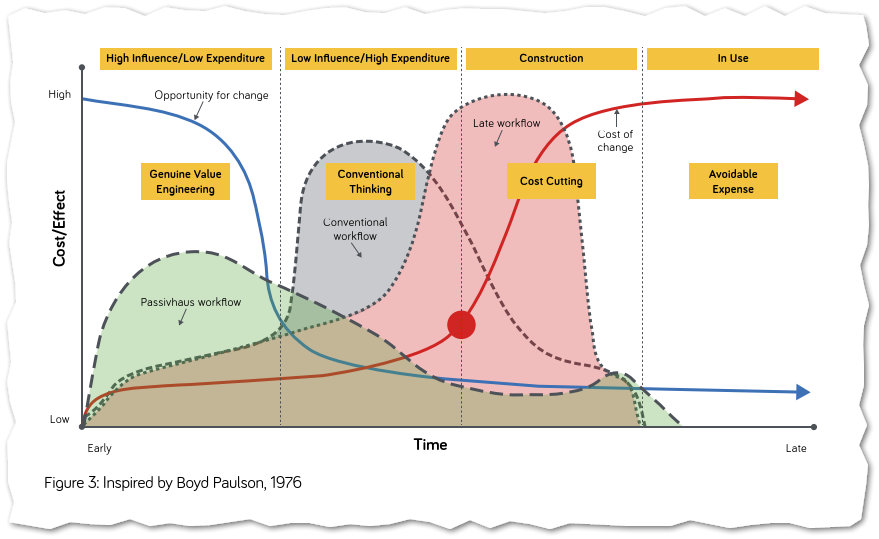 This document was jointly commissioned by the Passivhaus Trust and RIBA.