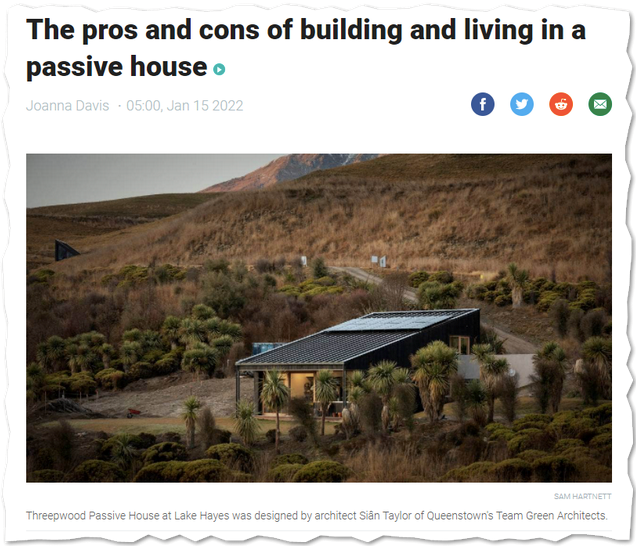 Another in-depth article from the Stuff network about Passive House, that talks to people about their experience living in a (mostly certified) Passive House. It gets into the thorny cost premium issue too.
I was especially pleased to see Sian Taylor's project receive some more coverage. Shifting her young family from a typical Queenstown house (she reports ice on the inside of the windows!) to a certified Passive House home and office must have felt miraculous.
I still can't believe folks are living and raising families in homes where the bedrooms reach 6C in the winter. The health impacts are real. You wouldn't let your young kids smoke … right?