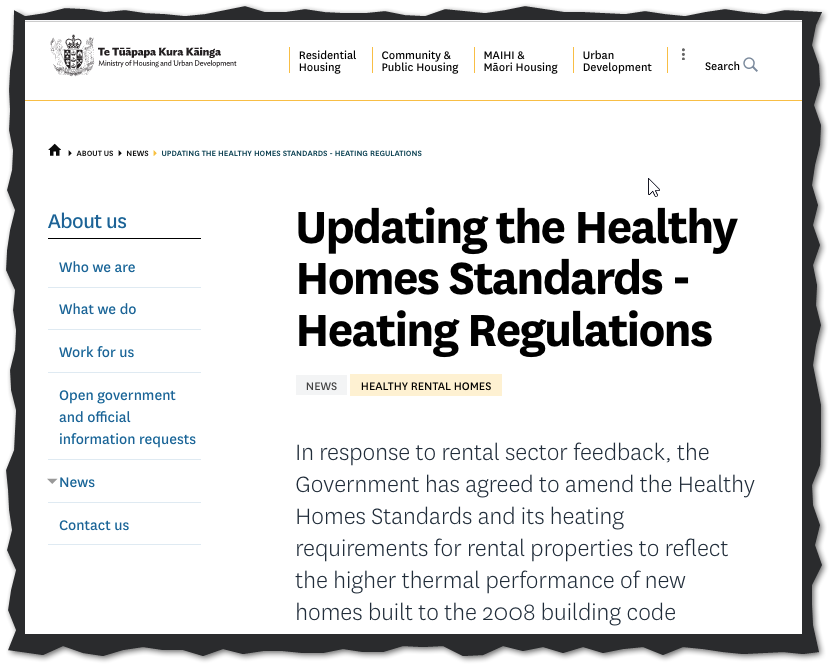 A December 3 announcement on changes to the Healthy Homes Standard solves one of the issues caused by this well intentioned legislation. We were designing absolutely best practice apartments, which wouldn't meet the HHS extract requirements for ventilation. I discussed this with HUD several times and I can vouch that their people wanted to encourage this best practice—but they were VERY focused on improving the lot of those living in slumlord dwellings. They said it more diplomatically, but staff we spoke with had lots of examples of landlords doing anything they could to not improve their dwellings. They felt it was necessary to really lock down the language so as to close off any loopholes.
This change now clarifies that we can build apartments to certified Passive House standards and the HHS legislation won't prevent them being rented. Great! This also helps out NZGBC Homestar V5 dwellings that would have also had issues.
There are several teams building large residential buildings that were willing to test the legislation in court. It's great that it didn't need to come to that. This is the right outcome and saves wasting resources on legal dispute.
Thank you to the folks at Te Tūāpapa Kura Kāinga – Ministry of Housing and Urban Development (HUD). I know you had the best for everyone in mind and I appreciate the changes.
The change also benefits high-performance buildings that fall short of certified Passive House performance levels. The heating load calculations have been updated to allow more accurate estimates, meaning some of these buildings could also be exempt from the heat pump requirement.
PS If your project is close to the line, fit a heat pump (inverter R32 please). Your tenants will be grateful.