Bader Ventura
Auckland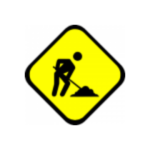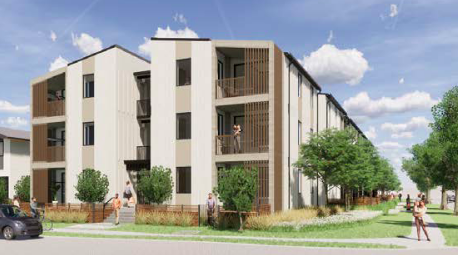 Kāinga Ora has finally gone public with its ambitious plan to build new social housing that targets Passive House certification. The Sustainable Engineering Ltd team has been deeply involved since the first discussions began about high-performance social housing and director Jason Quinn says he's excited to be able to speak publicly about the work at last.
Sustainable Engineering Ltd is providing certification services and has now completed the pre-construction review for Bader Ventura, a three-level walk-up apartment building in Mangere, Auckland. This is a significant milestone as it confirms that if the building is constructed as designed, it will meet the certification target.
Bader Ventura is part of the Mangere Development. Over a 15 year period, some 2700 older state houses will be removed, making way for around 10,000 new dwellings including 3000 Kāinga Ora homes. Named for the streets the apartment building faces, Bader Ventura has six 83m2 two-bedroom units and twelve 119m2 three-bedroom units. Once certified, it is expected to be the first Passive House public housing project funded by the central government anywhere in Australasia.
The primary construction is tilt-slab concrete with insulation in the middle of the concrete panels, a metal SIP roof and an insulated concrete slab. The windows are uPVC and double-glazed. Each unit has an MVHR system plus a direct extract kitchen range hood and make-up air ducts in each apartment. The Passive House design overcame the challenge of open stairwells that created five distinct thermal envelopes.
The decision has huge implications for the social housing residents who will live there. The apartments will be ventilated, dry and at a constant, comfortable temperature with little or no effort and at minimal cost to tenants.
"For Kāinga Ora customers, it will mean a reduction of around 85 per cent in heating costs and a year-round healthy home … we expect the average annual heating energy bill in these homes to be around $360, or $1 a day, compared with about $2000 for a standard Kāinga Ora home built to 6 Homestar standard, and even more for an older home," according to a Kāinga Ora spokesman quoted in Colleen Hawkes' article on Stuff.
Bader Ventura is the first of a series of apartment blocks Kāinga Ora plans to build in Auckland to the certified Passive House standard.
Passive House Metrics
Heating Demand (avg)

11.1 kWh/m2/year

Heating Load (avg)

10.7 W/m2

Frequency of Overheating

3.6%

TFA (total)

1634 m2

Form Factor (avg) 

2.4

Air leakage @ 50Pa (design)

0.6 ACH/hour

PER demand (avg)

53.4 kWh/m2/year
Passive House Database - TBD

Construction Details Typical Values
U-value External Walls 

0.30 W/(m2K)(R3.3)
305mm Thermomass tilt slab concrete wall panels (60mm Phenolic core) 25mm phenolic to interior

U-value Floor

0.25 W/(m2K)(R4)
Slab on grade with 275mm EPS insulation

U-value Roof 

0.20 W/(m2K)(R5.0)
Kingspan metal SIP 100mm PIR

U-value Glass

1.2 W/(m2K)(R0.84)
Viridian Lightbridge double glazing

U-Windows

1.64 W/(m2K)(R0.61)
Aluplast uPVC Ideal 2000/4000 range

Ventilation Efficiency 

66%
Zehnder ComfoAir200 plus direct kitchen extract with makeup air duct