Bishop Street Passive House
Christchurch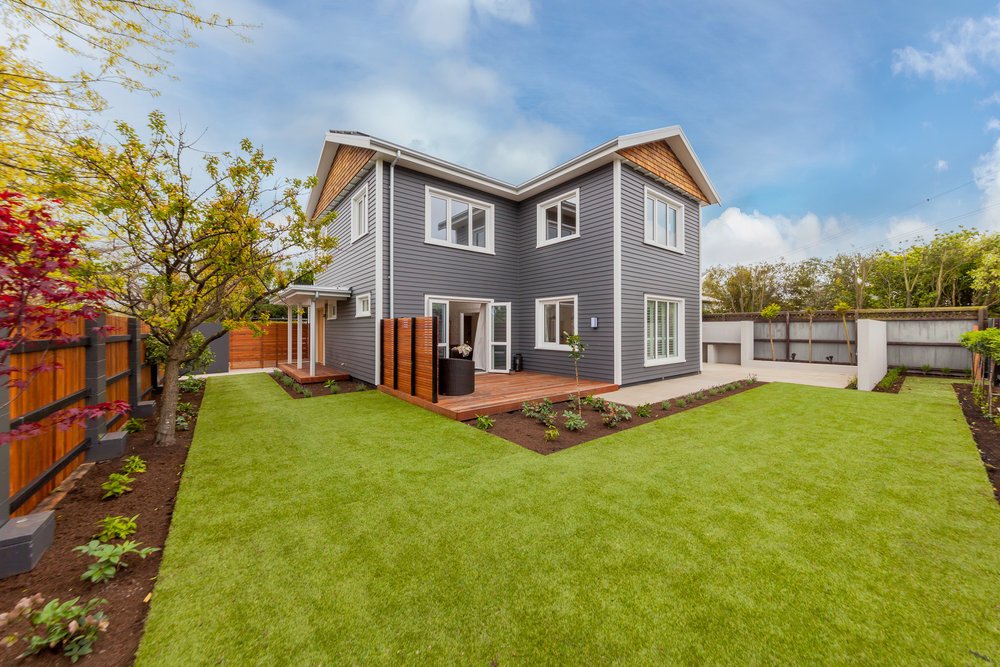 Passive House Metrics
Heating Demand

22.3 kWh/m2/year

Heating Load

9.4 W/m2

Frequency of Overheating

6%

TFA

223.4 m2

Form Factor

2.9

Air leakage @ 50Pa

0.4 ACH/hour

PER demand

59 kWh/m2/year
The owners previously lived in a pristine 1930s-built character home, which was damaged beyond repair in the Canterbury earthquakes. A protracted settlement with their insurers gave the couple years to consider the type of house they wanted to live in.
They chose a design that echoed the era of the previous home and suited the vernacular of their neighbourhood. The initial design was then revised by Theca Architecture to meet the Passive House standard.
This home is built from prefabricated Theca timber wall and roof panels with blown high-density fibreglass insulation installed at the factory. It sits on an insulated concrete slab — an excellent example of a waffle pod slab done correctly, with the concrete ribs insulated fully from the ground and proper edge insulation.
The design team selected a Wolf ventilation system due to the high level of local support. Windows are locally manufactured uPVC from NK Windows with triple glazing units manufactured in New Zealand. Having the garage separate from the home — as was typical with older homes — made the Passive House design process easier.
One of the owners has meticulously documented their process, from initial thoughts and planning through to final appliance choices, in a blog at www.ourpassivehouse.co.nz.
Construction Details Average Values
U-value External Walls

0.20 W/(m2K)(R5.0)
THECA Panel: 140mm timber framing with Knauf JetStream Max insulation, Intello airtightness and 45mm service cavity with Mammoth polyester insulation

U-value Floor

0.33 W/(m2K)(R3.0)
Concrete slab waffle pod with 75mm of XPS below the ribs

U-value Roof

0.11 W/(m2K)(R9.1)
THECA Panel: Timber framed roof with 300mm I-beams insulated with Knauf Jetstream Max

U-value Glass

0.72 W/(m2K)(R1.4)
PlaniTherm XN triple glazed

U-Windows

1.20 W/(m2K)(R0.9)
NK Windows uPVC triple glazed windows

Air Control Layer

Intello, Concrete Slab

Ventilation Efficiency

70.5%
Wolf - CWL - 400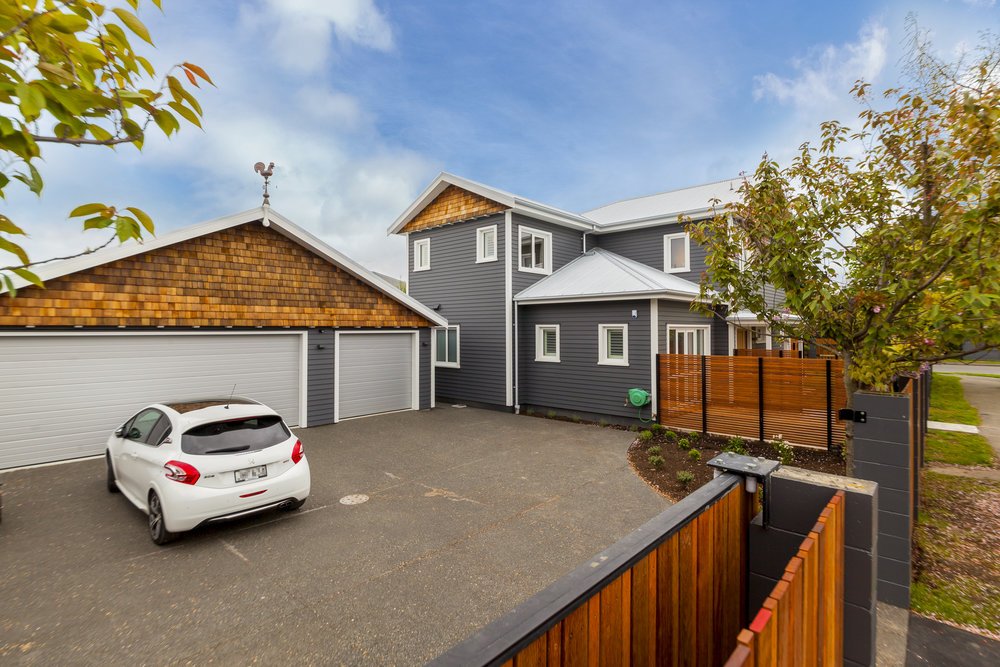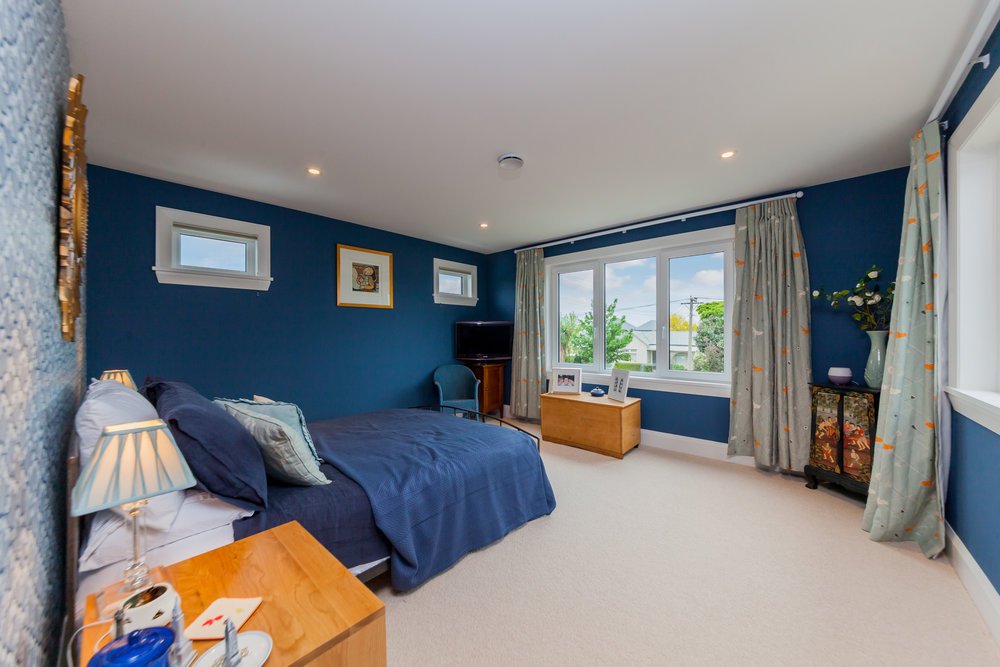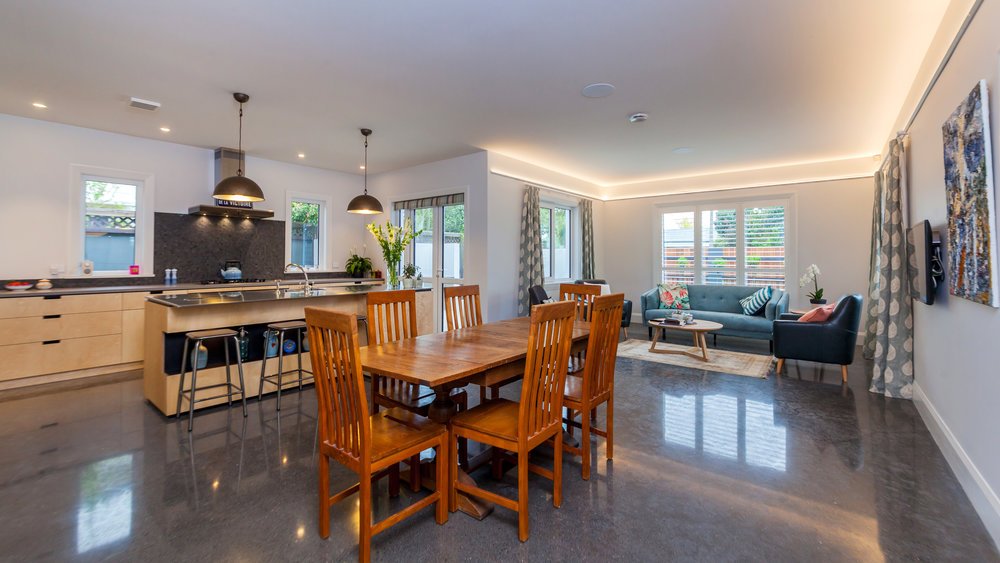 Additional information is available on the home's blog at Our Passive House.
Photos provided by PHINZ