Kapiti expoHaus
Kapiti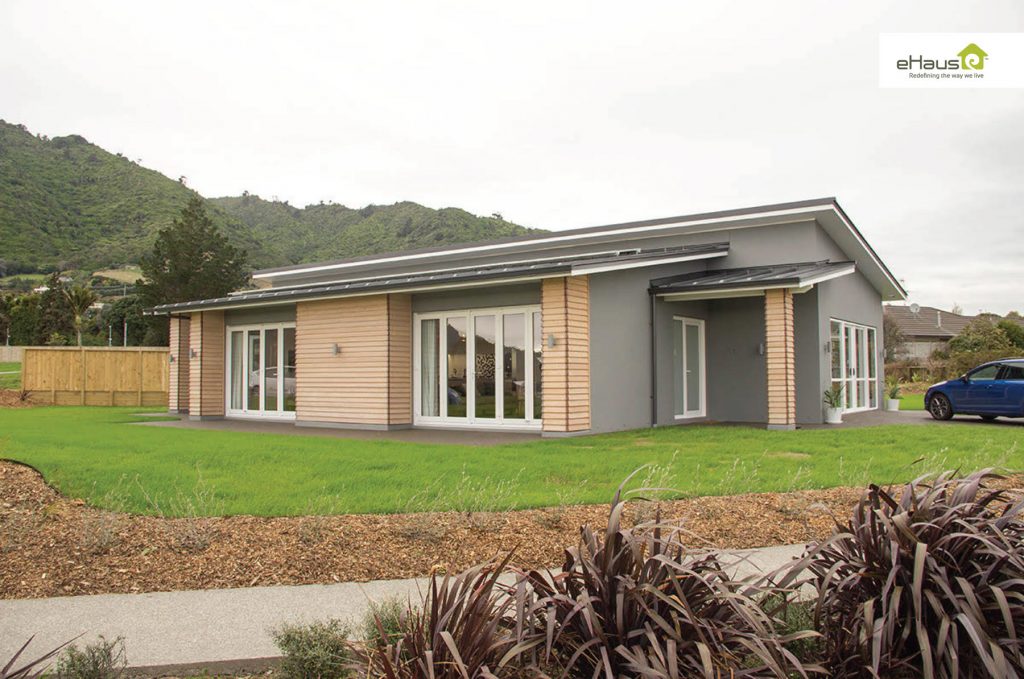 This eHaus design provides a contemporary 3 bedroom home with excellent use of space. Designed as the Kapiti expoHaus in 2015 it featured on Breakfast TV as the first certified project in the Wellington Region. It has been a catalyst for many others to choose Passive House homes. Fitted with a hydronic underfloor heating system and split hot water heat pump programmed to use the power provided by the solar PV system on the roof.
Passive House Metrics
Heating Demand

14.3 kWh/m2/year

Heating Load

13 W/m2

Frequency of Overheating

3%

TFA

144.7 m2

Form Factor

3.78

Air leakage @ 50Pa

0.5 ACH/hour

PER demand

46 kWh/m2/year
This three-bedroom home was built by eHaus licensee QBuild in 2015 as a show home. It was the first certified Passive House in the Wellington region and successfully catalysed Passive House developments in the area. It has now been sold into private ownership.
It's an appealing contemporary-style home with a solar photovoltaic system that powers a heat pump that supplies both the hydronic underfloor heating system and domestic hot water.
It sits on an insulated concrete slab and features triple-glazed, tilt-turn uPVC windows manufactured in New Zealand by Advanced Windows.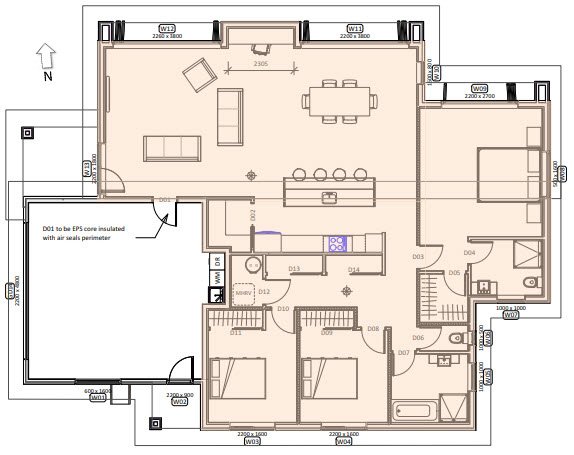 Construction Details Average Values
U-value External Walls

0.22 W/(m2K)(R4.5)
-

U-value Floor

0.32 W/(m2K)(R3.1)
-

U-value Roof

0.14 W/(m2K)(R7.1)
-

U-value Glass

0.67 W/(m2K)(R1.5)
PlaniTherm XN

U-Windows

1.21 W/(m2K)(R0.9)
UPVC opening SY17 Folding & Sliding

Air Control Layer

OSB, Membrane, Concrete Slab

Ventilation Efficiency

75.70%
ComfoAir350, Standard core