Passive House Taupo
Taupo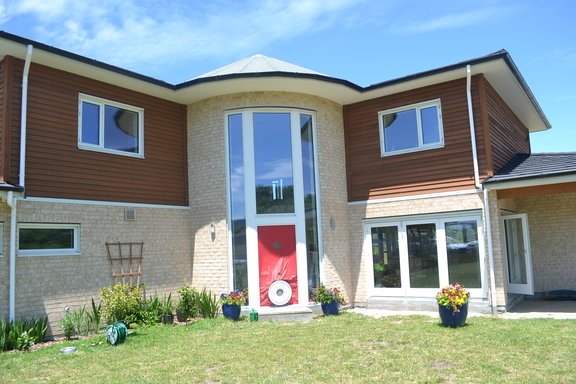 Passive House Taupo is a residential project designed and built by just one person, Kim Feldborg, as his family home. It is a 260-square-meter structure set in a subdivision near Lake Taupo with a majestic view of Mount Ruapehu. After Kim Feldborg and his family moved to Taupo from the UK they lived in a brand new home … that was freezing cold. After seeing what was typically built in New Zealand, Kim was motivated to learn about Passive House and design and build his own family home … correctly. This home is warm, healthy, and comfortable and he built nearly everything himself, from the laying of the foundation forms, to framing the walls, to insulation and fit-out.
The house features standard New Zealand construction and blends in well in the subdivision. The structure is a combination of a brick-clad ground floor and a timber-clad upper storey. The L-shaped house is conjoined in the middle by a double height central tower with the main entry way. The door opens to a high ceiling, and beautiful spiral staircase. Unlike most passive houses in New Zealand, Passive House Taupo has a standard concrete slab set directly on the ground with an added insulation layer above the slab.
The picture above shows the house with the blower door installed, which was used for testing the air-tightness of the structure. Results show that air leakage at 50Pa is an impressively low 0.30 ACH/hour. This excellent air tightness combined with highly insulated walls and triple-glazed timber-framed windows results in a home with very low energy usage. In fact, to heat the home, it requires less power than it normally takes to run that old beer fridge may of us have in the garage. Heating demand is only at 12 kWh/m2/year.
Passive House Metrics
Heating Demand

12 kWh/m2/year

Heating Load

8 W/m2

Frequency of Overheating

4%

TFA

257.2 m2

Form Factor

2.61

Air leakage @ 50Pa

0.30 ACH/hour

PER demand

41 kWh/m2/year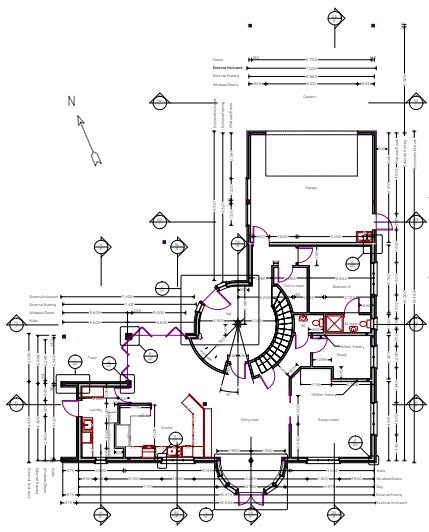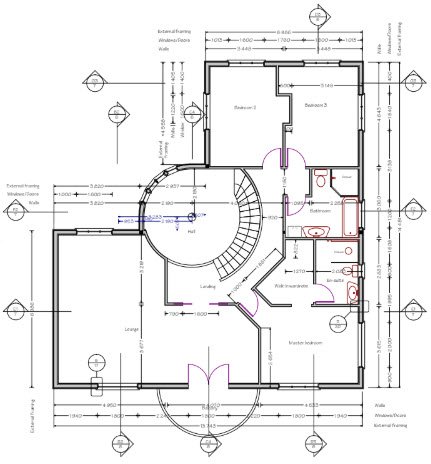 Construction Details Average Values
U-value External Walls

0.21 W/(m2K)
Timber framed 140mm, Intello & 45mm service cavity

U-value Floor

0.22 W/(m2K)
XPS insulation on top of the concrete slab

U-value Roof

0.12 W/(m2K)
Timber framed with fiberglass batts over Intello

U-value Glass

0.53 W/(m2K)
Triple PlaniTherm Ultra N

U-Windows

0.68 W/(m2K)
Unic A+ wood frame

Ventilation Efficiency

75.71%
Zehnder - ComfoAir550