Brasell Residence
Waiarapa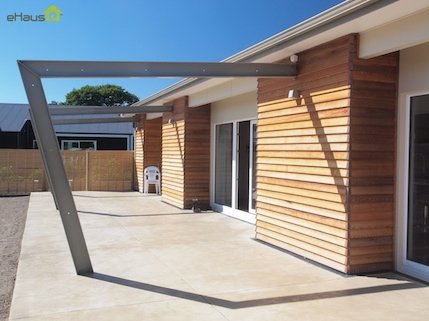 Project Team
Architecture S Naus Architecture for eHaus– ehaus.co.nz
Passive House Design  eHaus– ehaus.co.nz
Construction eHaus Waiarapa– ehaus.co.nz
Certifier MosArt Ltd.– mosart.ie
Passive House Metrics
Heating Demand

15 kWh/m2/year

Heating Load

14 W/m2

Frequency of Overheating

2.7%

TFA

150.2 m2

Form Factor

3.61

Air leakage @ 50Pa

0.6 ACH

PE

109 kWh/m2/year
This comfortable, contemporary three-bedroom home is modestly sized and won a 2015 South Pacific Passive House Design Award in the cost-effective category.

The home combines functionality and form, with visual appeal from the street and sympathetic siting toward the south boundary that creates space for gardens and indoor/outdoor flow. The more complex shape means a higher form factor. The mono-pitch roof efficiently sheds the strong Wairarapa winds.

Construction employs ICF walls on top of an insulated concrete slab. Triple-glazed windows are a feature, with this house being the first New Zealand certified Passive House to specify uPVC frames from Energate in Germany. (uPVC construction can meet Passive House standards and it is more affordable than timber or thermally broken aluminium frames with the same performance.)

The house features solar hot water (with an internal storage tank) and a rain water tank. The only heater required is a small freestanding unit.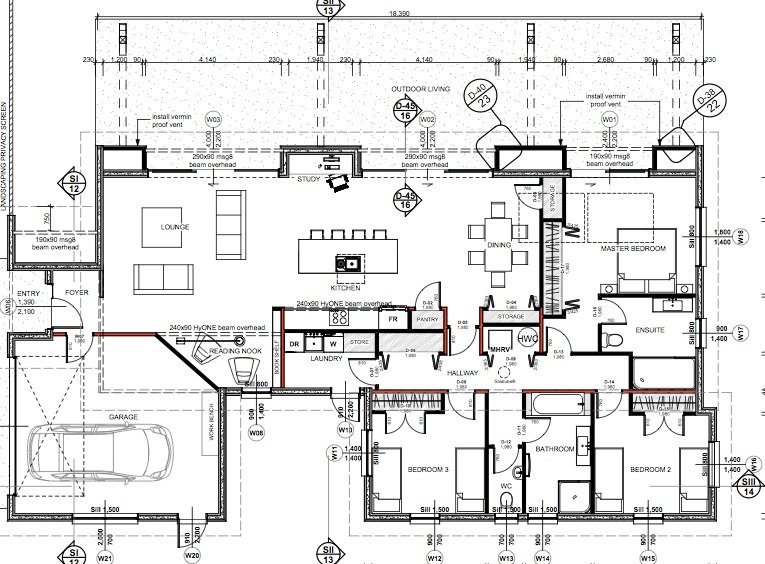 Construction Details Average Values
U-value External Walls

0.24 W/(m2K)(R4.2)
EcoBlock ICF

U-value Floor

0.21 W/(m2K)(R4.8)
150mm EPS under slab

U-value Roof

0.19 W/(m2K)(R5.3)
255mm fibre insulation over Intello

U-value Glass

0.5 W/(m2K)(R2.0)
Energate triple glazing

U-Windows

0.87 W/(m2K)(R1.1)
Energate uPVC

Air Control Layer

Ecoblock ICF, Concrete Slab, Intello

Ventilation Efficiency

80%
Zehnder ComfoAir350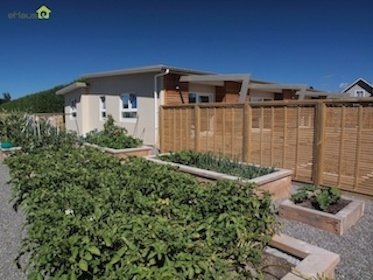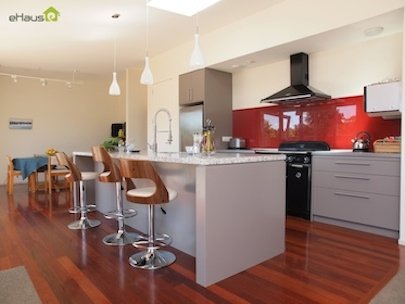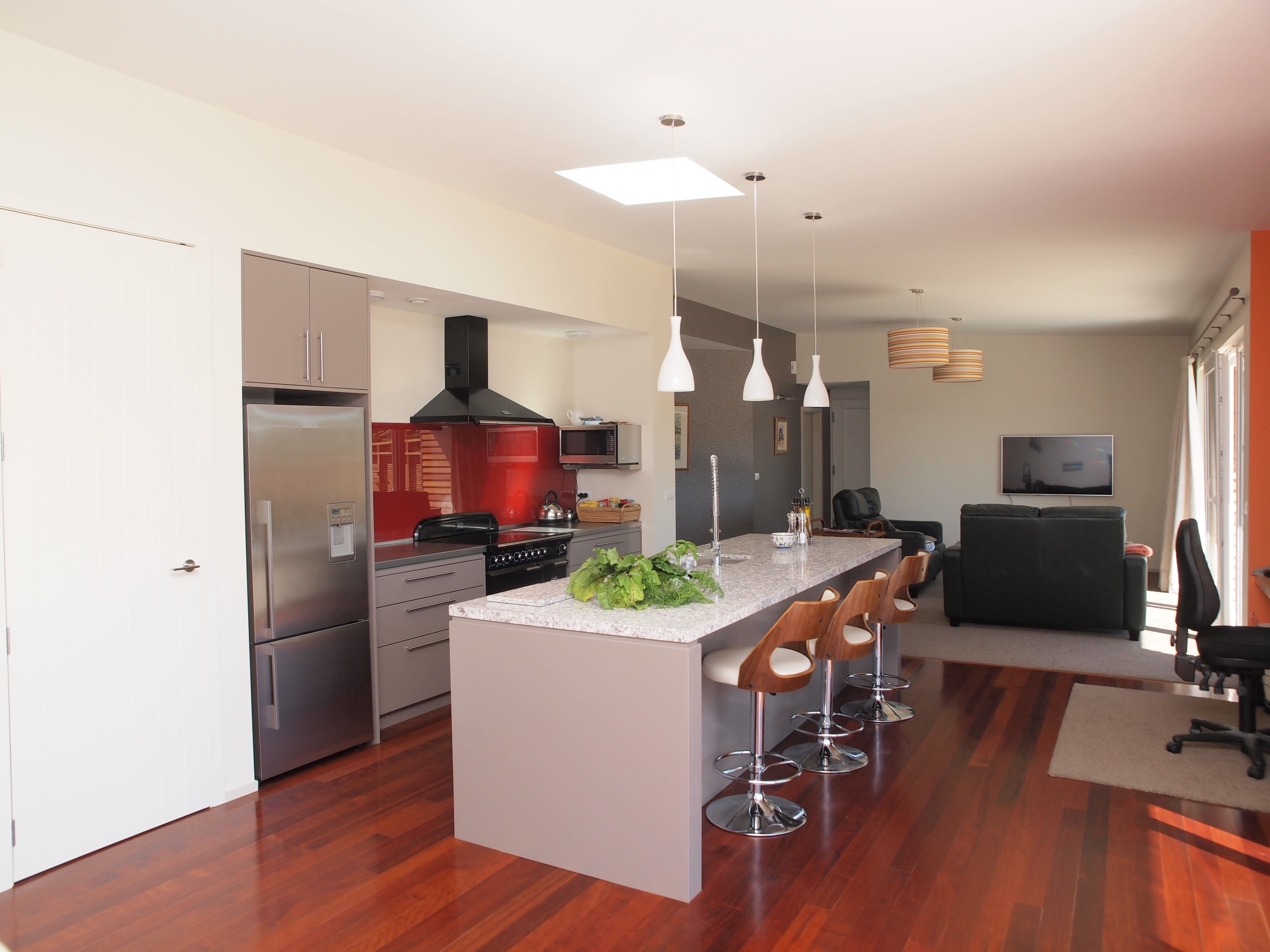 Images courtesy of eHaus.