George House
Queenstown

Project Team
Architecture & Passive House Design Rafe Maclean Architects Ltd – www.rafemaclean.co.nz
Construction - Davidson Building Ltd
Certifier - MosArt Ltd
Passive House Metrics
Heating Demand

12 kWh/m2/year

Heating Load

11 W/m2

Frequency of Overheating

0%

TFA

141 m2

Form Factor

3.7

Air leakage @ 50Pa

0.6 ACH/hour

PE demand

94 kWh/m2/year
This stunning new build on a quarter acre section with views of the hills and lake in Wanaka was the first Passive House for its architect and builder and the first certified Passive House in the South Island. It won a 2016 NZIA New Zealand Architecture Award and thrilled its owners, who say it's even more comfortable than they expected. The house easily meets Passive House standards for energy use, despite one of New Zealand's coldest climates.
Its Auckland-based owners wanted a base to enjoy winter sports and the 1940s bungalow that sat on this prime site was freezing; colder inside than outside. It prompted a decision to "bowl-and-build". They already knew they wanted a Passive House when they fortuitously came across Wanaka-based architect Rafe Maclean. He had completed his Passive House training and was looking for the opportunity to design one.
Triple-glazing is crucial to reaching Passive House performance in this climate, where it can drop to -10º C overnight. This house features German Visolux windows in composite frames: FSC-certified spruce inside and aluminium outside provided by Ecowindows.
SIPs have been used, with external cladding in western red cedar. Walls and roof boast an impressive R-value of nearly 8. The house sits on an insulated concrete slab and features solid oak flooring.
Inside, this home stays at a comfortable temperature year round; in winter a freestanding 2kW electric heater is run for a couple of hours in the afternoon/evening and this is sufficient to keep the indoor temperature comfortable around the clock.
The owners remain based in Auckland, and make the home available to rent for short stays. This has enabled many visitors to experience the comfort of a Passive House for themselves: the reviews are glowing.
---
This is one of the few Passive Houses in New Zealand that I've been able to stay in overnight. It was a beautiful, private and warm home with no additional heating on a cold night, but I expected that. What surprised me, and continues to surprise as I visit Passive House buildings, was how quiet the home is. No road noise or neighbours' commotion, fresh air without a cold breeze and one of our group napped in the window seat. Very comfortable and enjoyable stay!Jason Quinn
Construction Details Average Values
U-value External Walls

0.12 W/(m2K)(R8.3)
90mm insulated timber framing
142mm SIPs panel

U-value Floor

0.10 W/(m2K)(R10.0)
Timber floor, 135mm insulated joists, concrete slab, 220mm EPS

U-value Roof

0.13 W/(m2K)(R7.7)
-

U-value Glass

0.60 W/(m2K)(R1.7)
Isolar Neutralux advance triple glazing

U-Windows

0.83 W/(m2K)(R1.2)
Schweikart, V-Isolux

Air Control Layer

Intello, Concrete Slab

Ventilation Efficiency

80%
Zehnder ComfoAir350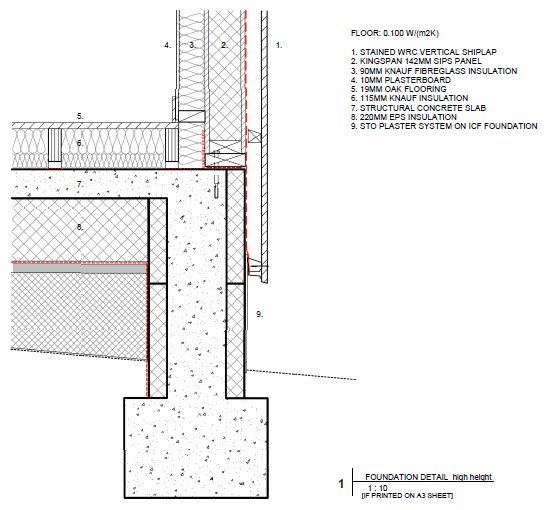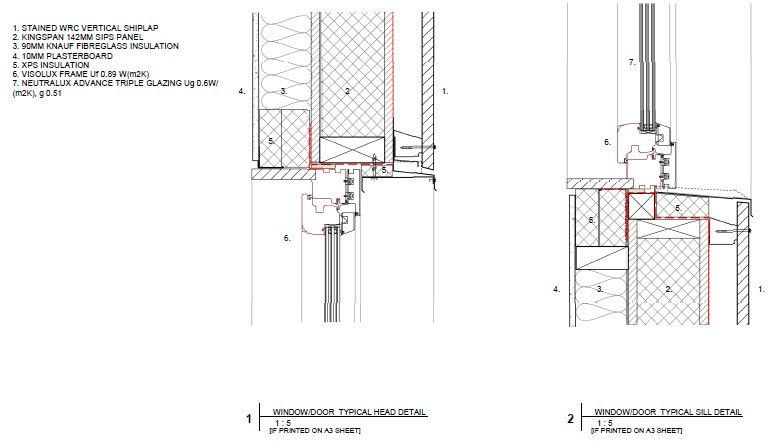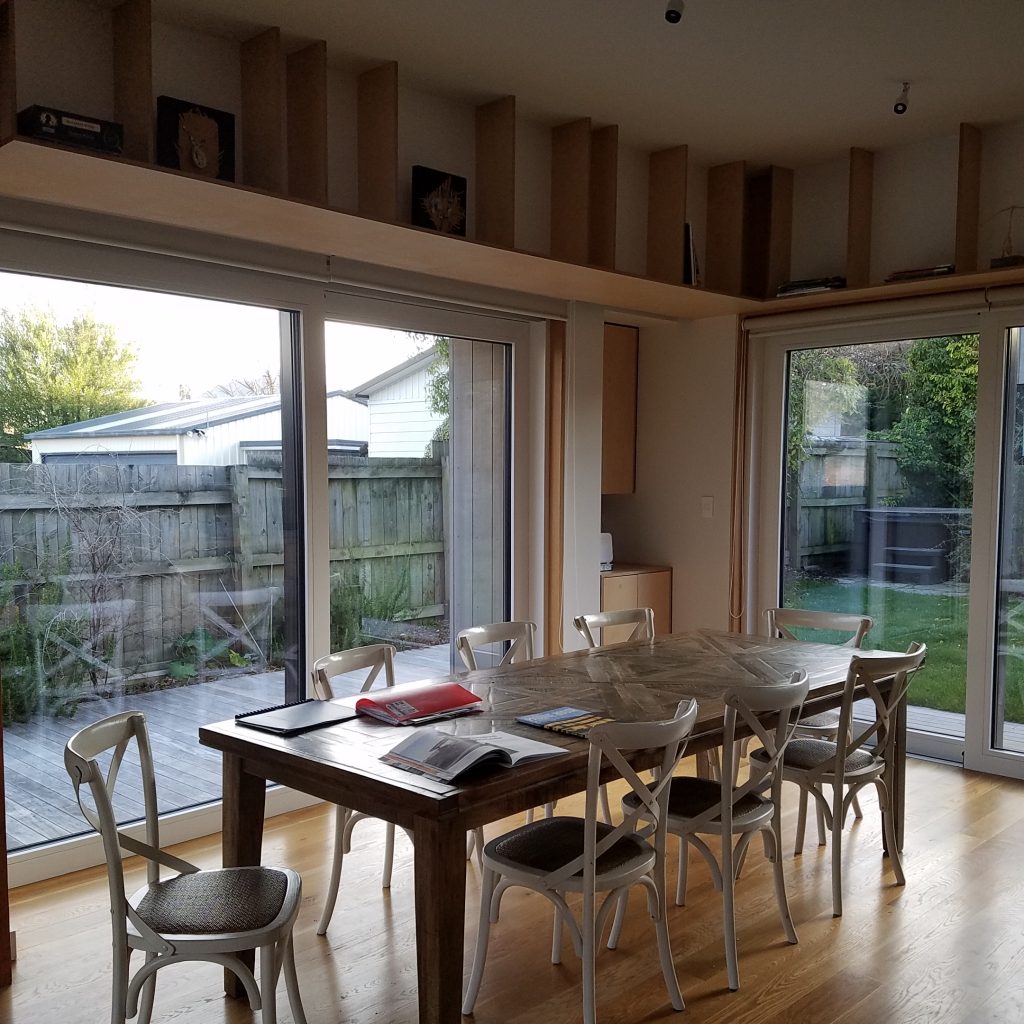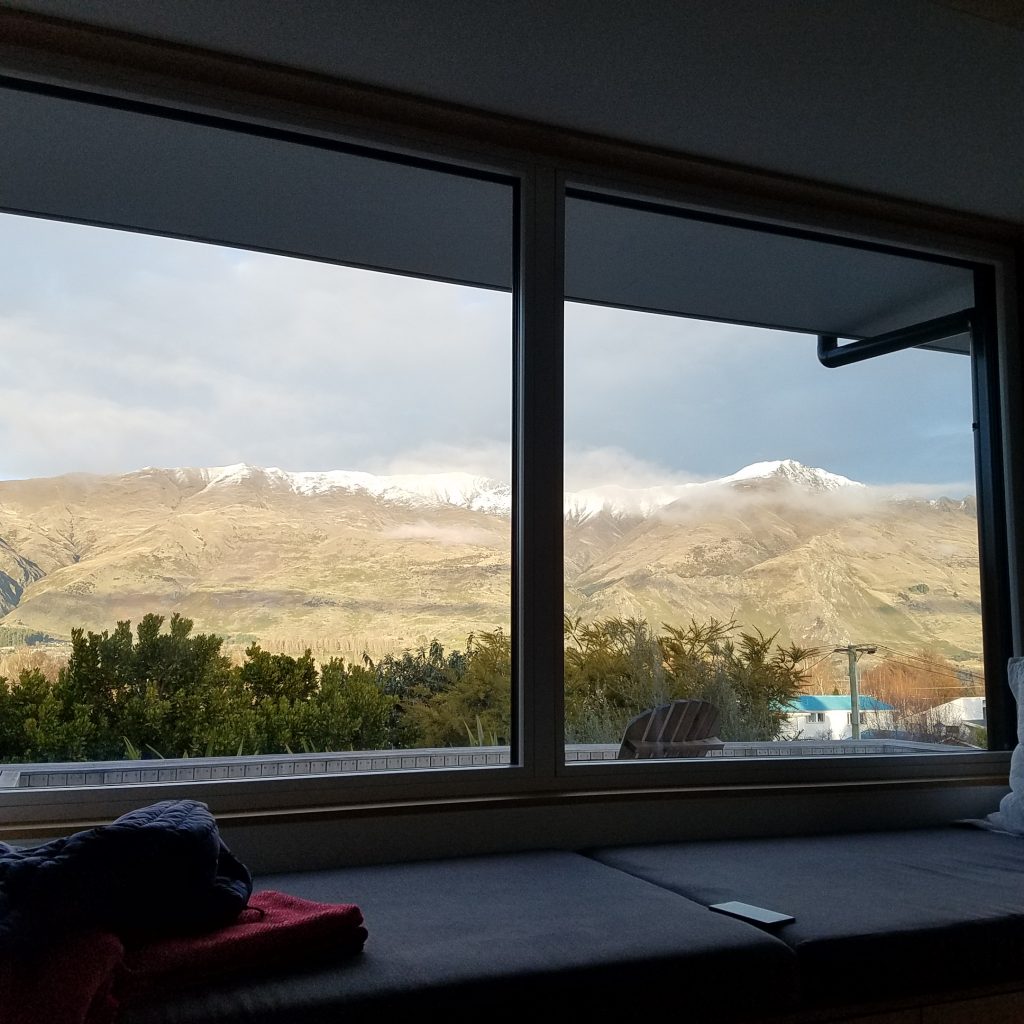 Photos by Jason Quinn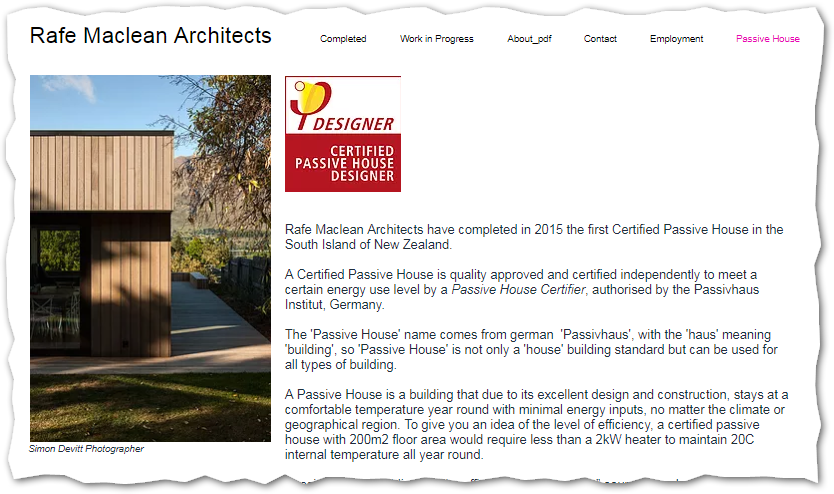 "Passive House buildings make efficient use of "passive" sources, such as sun and heat recovery to cover remaining needs, and use similar techniques such as shading to keep them comfortably cool."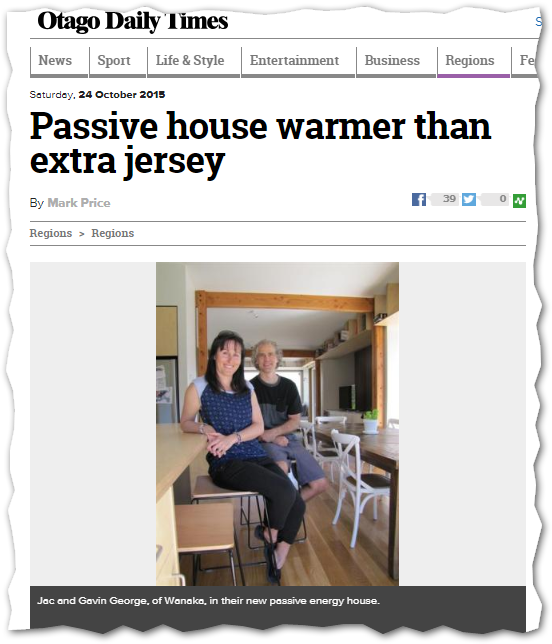 "It's like a moving target for a while, because you are adjusting wall thicknesses, floor thicknesses, roof thicknesses and how you detail the windows and doors – lots of variables are moving around."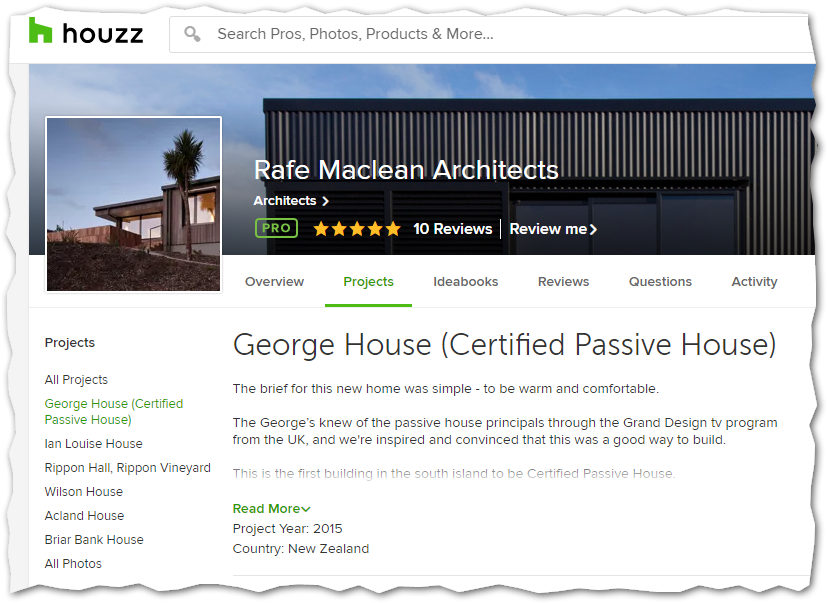 "The house is compact, but with expansive interiors with strong visual connections to the sites landscaping and near mountains. The house is constantly warm, with fresh air, draught and condensation free."
Related links:
https://www.houzz.co.nz/projects/1745181/george-house-certified-passive-house