Legacy Multi-family Apartments
Auckland

The developer's environmental and social conscience is driving this project, which is currently in its detailed design phase. The three-storey building houses four units; well-designed, comfortable yet modestly sized between 60-120 m² TFA. It will sit alongside detached family homes in a newer Auckland suburb, an example of the densification urban planners are urgently calling for.
The developer is passionate about the benefits of targeting Passive House certification, citing health, energy efficiency and comfort: "I am very motivated to make my project a legacy, that shows how it is possible to build homes that are cost-effective, environmentally sustainable, comfortable, healthy, low-maintenance and which create minimal waste during the construction process.
"My vision is New Zealand building social housing that meets Passive House standards. We all deserve a healthy, dry home to live in."
The building is a long term investment. Its form factor is a low 2.5, more readily achievable as buildings get larger and the ratio of building surface area to floor area decrease. It means Passive House performance can be achieved with less insulation compared to a smaller or more complex shape.
As halves of the block will be separated by a central stairwell that is open to the environment, it is being certified as two separate buildings. The construction details will be identical but due to the difference in windows, orientation and form factor the Passive House metrics will differ slightly.
Construction will make use of the Polish Izodom system launched in New Zealand in 2018. It is a new generation of ICF blocks that offers improved thermal performance and is easy to join to floors and roof. The hollow blocks click together like giant Lego; while it's not strictly a prefabricated approach, it enables extremely fast construction, which saves on labour costs. The hollow, lightweight blocks are placed around steel reinforcing bars, then filled with concrete. It can be plastered, or interior walls can be fitted with gypsum wallboard and painted. It's extremely durable and low-maintenance and has excellent seismic strength.
Passive House Metrics
Heating Demand

13 kWh/m2/year

Heating Load

10 W/m2

Cooling Demand

6 kWh/m2/year

Cooling Load

10 W/m2

TFA

172.1 m2

Form Factor

2.5

Air leakage @ 50Pa

0.6 ACH or less required

PER demand

53 kWh/m2/year
Not yet certified
Passive House make more pure economic sense as buildings become larger and the ownership is longer. If you have a large enough building the surface area to the useful floor area ratio, the Form Factor becomes very small and the insulation levels required to meet Passive House is less. This is just how the physics works out. Like a big Rugby player needing no jacket while the gymnast needs a big puffy jacket. Similarly as ownership is longer the energy savings and lower maintenance costs have longer to add up. Given this it is very good to now see larger than single family home projects targeting Certified Passive House performance level. If you take a long term ownership view, or an environmental view, or a social responsibility view designing and constructing buildings to Certified Passive House is the rational answer.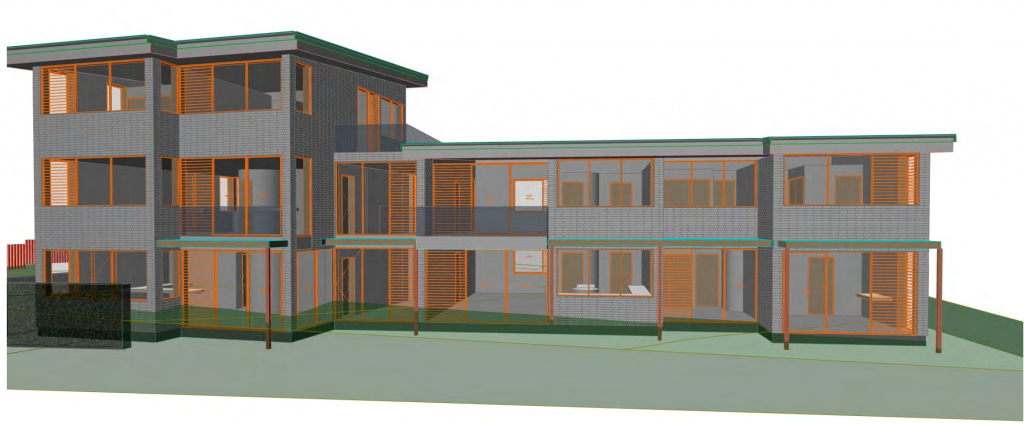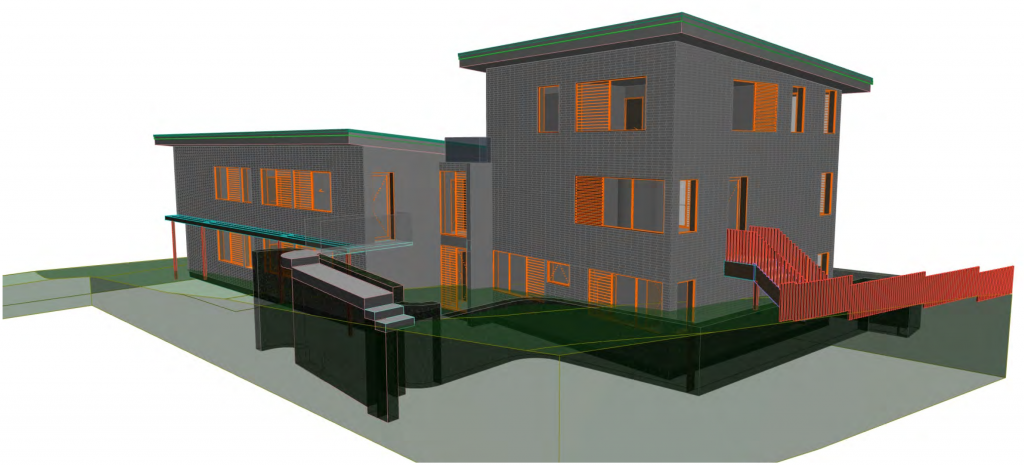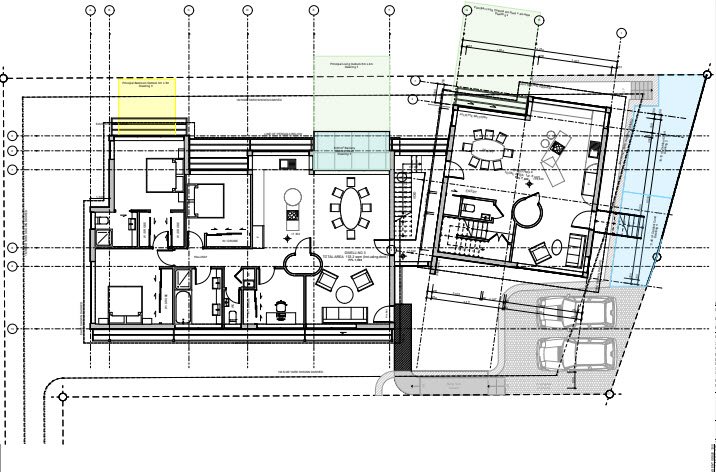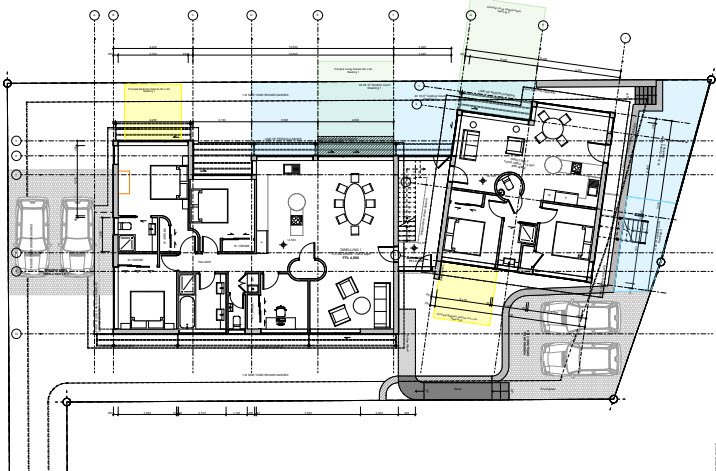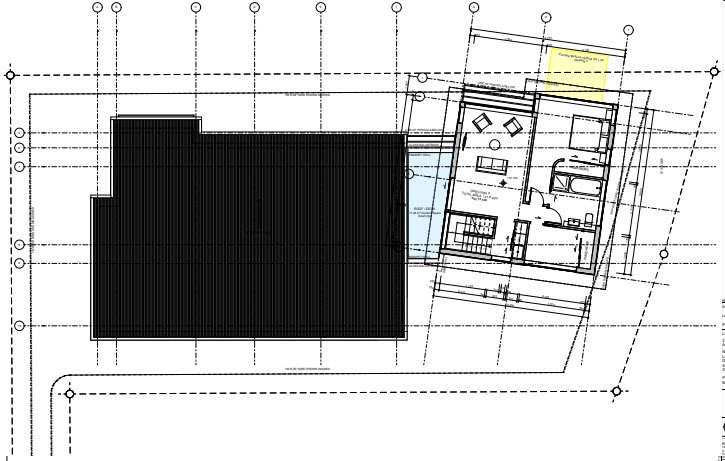 Construction Details Average Values
U-value External Walls

0.29 W/(m2K)(R3.5)
IZODOM standard Neopor ICF block

U-value Floor

0.13 W/(m2K)(R7.6)
250mm Peripor EPS

U-value Roof

0.15 W/(m2K)(R6.6)
290mm of fiberglass insulation

U-value Glass

1.0 or 0.73 W/(m2K)(R1.4)
Double or Triple low-e argon fill low g-value

U-Windows

1.1 or 0.90 W/(m2K)(R0.9 or R1.1)
Hebei Orient Sundar Window Co., Ltd.

Air Control Layer

Ecoblock ICF, Concrete Slab, Intello

Ventilation Efficiency

81%
Brink - Renovent-Sky300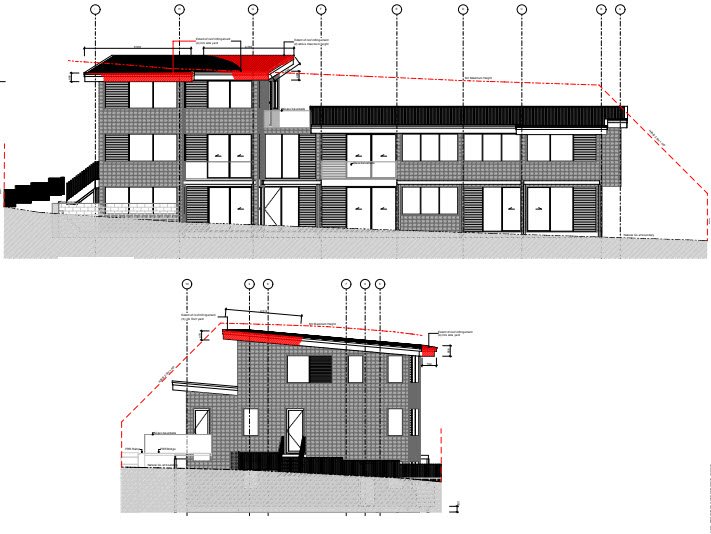 Images courtesy of Sang Architects.