Swan Residence
Bay of Plenty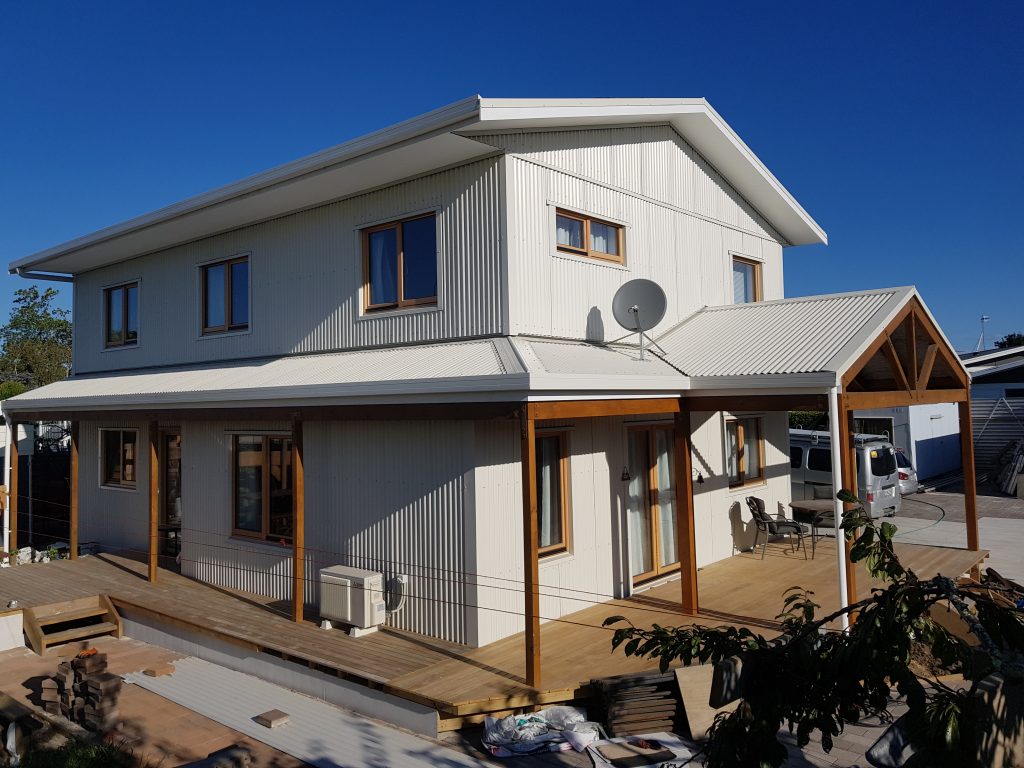 The first Certified Passive House Plus in the Bay of Plenty is delighting its owner/builders with the quiet comfort it offers. They're also delighted with their power bills, which have dropped from $160+/month to about $20. Heating demand and load performance are well below Passive House maximums and no energy for cooling is expected.
Timber windows from Thermadura were chosen for their looks and performance; the 20dB noise reduction also delivered by the double-glazing with low-e coating and argon fill is much appreciated.
The owners are a certified Passive House consultant and experienced builder respectively and designed and built the house themselves. Their goal was an affordable, low-maintenance family home. The 145 m2 (TFA) two-storey house has three bedrooms, two bathrooms and a multi-function room downstairs, which variously serves as an office, spare bedroom and media room.
The house is a timber construction with 140x45mm studs at 600 mm centres and an additional 45mm of insulation in the service cavity. The suspended floor is timber framed and insulated with fiberglass insulation (with wind wash backing that ensures the thermal performance of the insulation is not compromised by air movement).
The mid-floor used hyJOIST, a locally engineered wood joist that is lightweight and strong. The joist hangers are fixed to the stringer on the external walls with a lot of engineered fixings that penetrate the air-tightness layer. This caused some concern during construction but the impressive air blower door test gave assurance that performance wasn't compromised.
Zehnder heat recovery ventilation was chosen because it is Passive House certified and the owners valued the support provided by the local suppliers.
The couple are already looking forward to more Certified Passive House builds. They are interested in exploring SIPs and using plywood rather than membrane as an airtightness layer.
Passive House Metrics
Heating Demand

10.4 kWh/m2/year

Heating Load

8.4W/m2

Frequency of Overheating

3.6% year over 25°C

TFA

145.6 m2

Form Factor

2.7

Air leakage @ 50Pa

0.5 ACH/hour

PER demand

 26 kWh/m2/year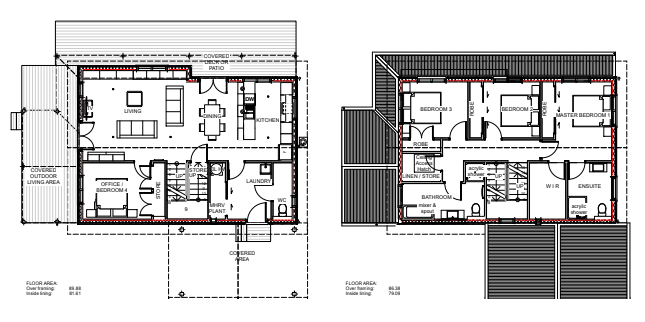 Construction Details Average Values
U-value External Walls

0.22 W/(m2K)(R4.5)
140mm timber fiberglass insulation / Intello / 45mm timber insulation / GIB

U-value Floor

0.20 W/(m2K)(R5.0)
19mm plywood over fiberglass insulation over ventilated crawlspace

U-value Roof

0.18 W/(m2K)(R5.6)
Vented roof over fiberglass insulation / Intello / 90mm service cavity

U-value Glass

1.14 W/(m2K)(R0.9)
Thermadura Double Glazing

U-Windows

1.36 W/(m2K)(R0.7)
Thermadura Siberian Larch

Ventilation Efficiency

81.80%
Zehnder - ComfoAir350