Roys Peak Lodge
Wanaka

From a holiday home to a luxury lodge; this Auckland couple are convinced of the benefits of the Passive House standard. The Georges own the first Passive House certified in the South Island,  George House, and are now working with the same architect again to develop a luxurious 11-room lodge. It will primarily be used for residential coaching clinics for small groups of sportspeople and will also host intimate weddings. The lodge is built in an outstanding natural landscape beside Lake Wanaka.
Roys Peak Lodge is easily the most complex Passive House project underway in New Zealand at time of writing. Each bedroom will have its own bathroom and fire-resistant materials must be used between each room. The heat recovery ventilation system, which will deliver fresh, filtered air to each room, will be powered by a central unit but each room will have individual temperature control.
It is also the first Passive House project to contain a commercial kitchen. The cooker will require a large rangehood, but this needs to be carefully designed so that it doesn't unbalance the ventilation system in the rest of the building.
Walls will be of a timber construction, with the climate zone dictating 190 mm stud framing for the exterior walls with blown fibreglass insulation behind the air control membrane. The 45 mm service cavity is insulated with TerraLana Wool and finished with gypsum wall board. The roof is constructed from XLam Cross Laminated Timber (CLT) with 150 mm of fibreglass insulation between the CLT and the roofing assembly.
The concrete slab foundation is a sandwich with rigid foam (PIR) above and EPS foam below. Combined, this achieves a high R8.1 insulation value and eliminates any thermal bridging at the edges; it's a similar floor system to that proven in the George House.
Passive House Metrics
Heating Demand

14.5 kWh/m2/year

Heating Load

11 W/m2

Frequency of Overheating

1 % year over 25°C

TFA

599 m2

Form Factor

2.3

Air leakage @ 50Pa

0.6 ACH/hour required

Primary Energy demand

72 kWh/m2/year
Not yet certified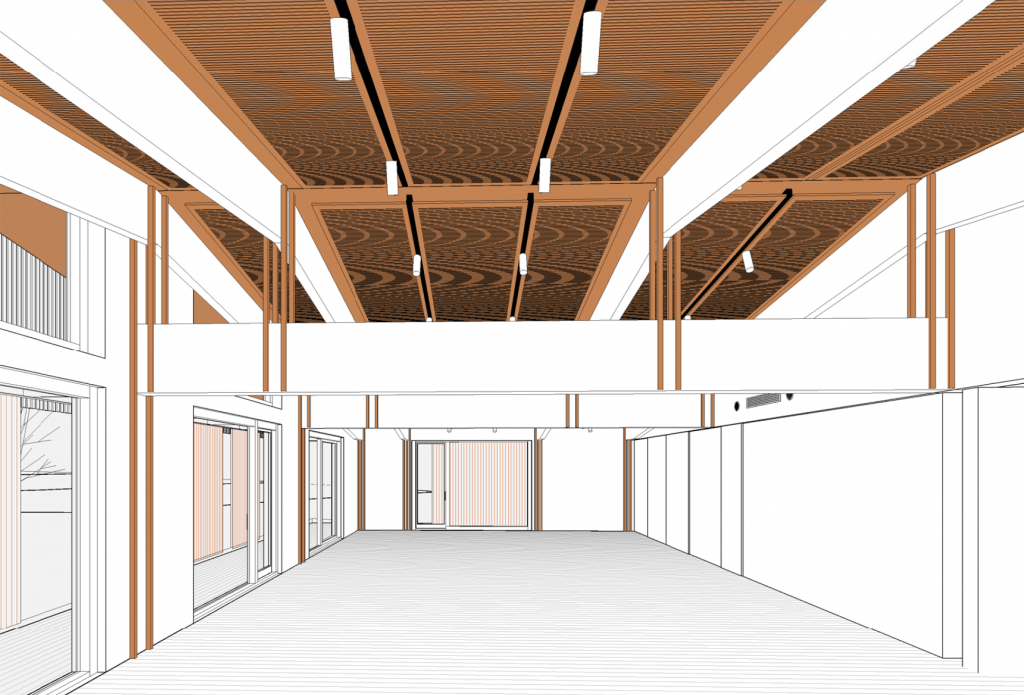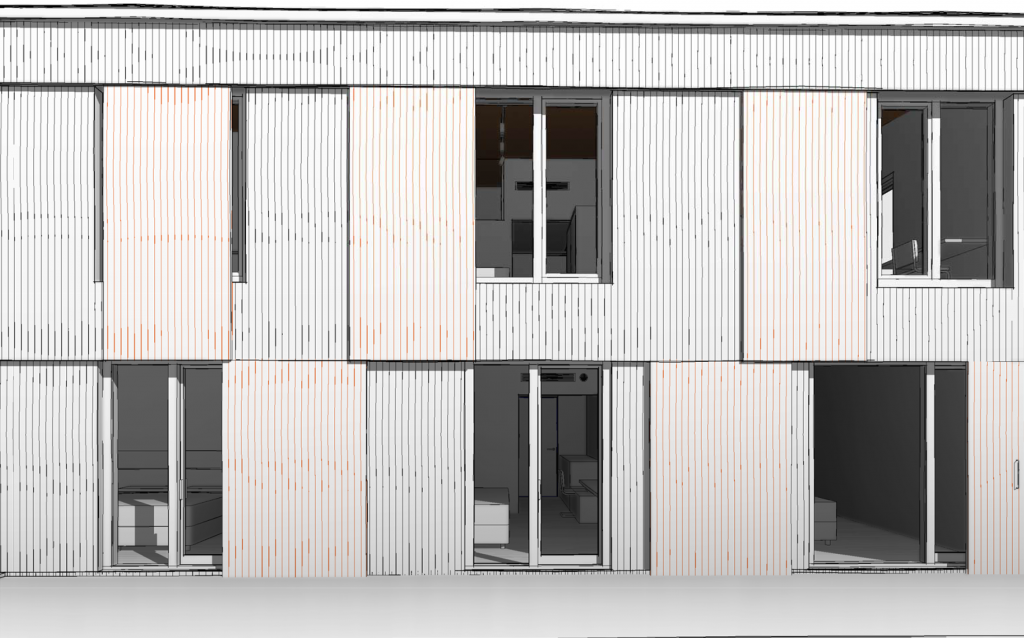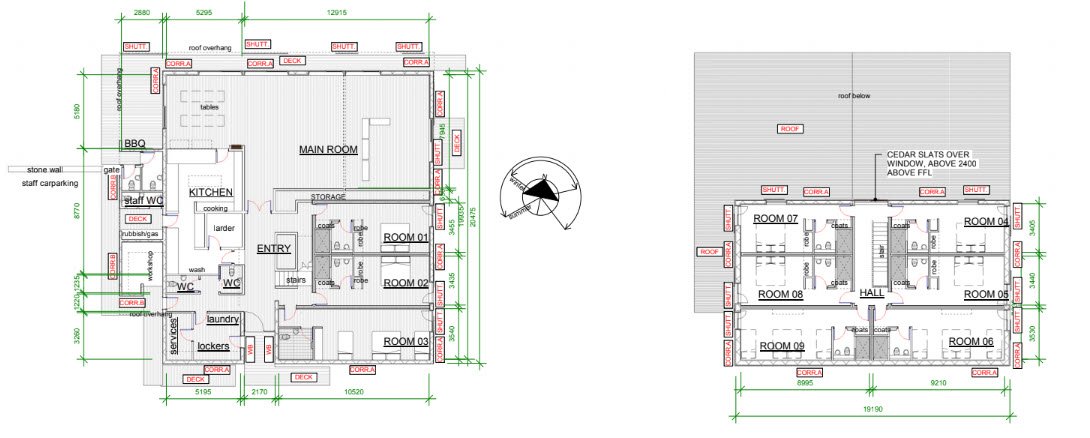 Construction Details Average Values
U-value External Walls

0.16 W/(m2K)(R6.3)
190mm Jetstream Max fiberglass and 45mm service cavity TerraLana

U-value Floor

0.12 W/(m2K)(R8.1)
100mm PIR / concrete slab / 150mm EPS

U-value Roof

0.16 W/(m2K)(R6.2)
XLAM CLT with 150mm fiberglass

U-value Glass

0.54 W/(m2K)(R1.8)
Triple low-e argon

U-Windows

0.89 W/(m2K)(R1.1)
Timber aluminum tilt-turn

Air Control Layer

??

Ventilation Efficiency

79%
Zehnder ComfoAir XL 2200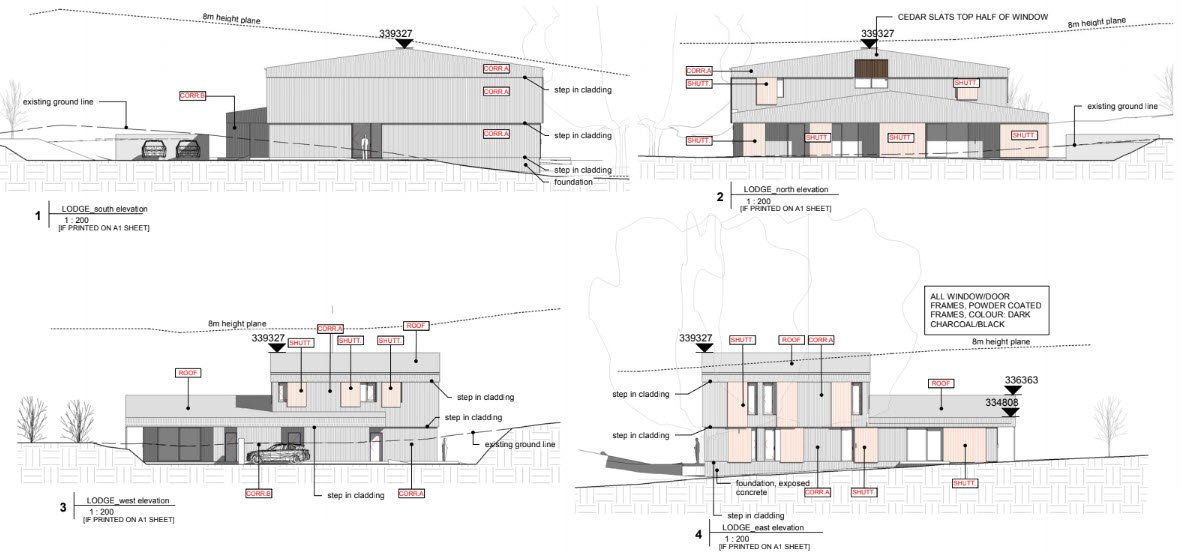 Images courtesy of Rafe Maclean Architects Ltd.