Wheelhaus
Porirua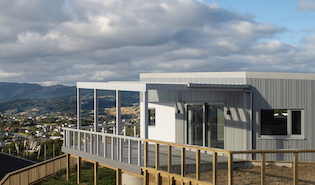 It's been a long road to their "forever home" but the wait for this newly certified Passive House just north of Wellington has been worth it. Work began in 2016, but the subdivision and gaining title dragged on and then Covid created unforeseen delays. But all's well that ends well.
The four-bedroom 187m2 home shelters multiple generations. It sits on a long, narrow site with limited northern aspect, a constraint which determined the shape of the house and the placement and sizing of windows. The result is a thoughtful and striking design where sunlight wheels through the house in abstract artful patterns. A large window on the small northern face is the solar engine of the house, bringing in beneficial solar heat gain, daylight and views. The home offers outstanding views over Whitby and Porirua harbour.
The aluminium exterior cladding is an unusual material choice that offers a durable and low-maintenance finish. The cladding is fixed over a ventilated cavity on windtight membrane. This temperate climate required only 140mm deep timber framing. The project makes use of Passive House certified triple-glazed batimet windows and doors manufactured by FT-Vilstal, a high-quality wood-aluminium window system designed and manufactured in Germany.
Excellent work by the construction team delivered an outstanding final airtightness result of 0.36 ACH. Heating and cooling metrics are comfortably below the maximum levels required for Passive House certification.
This is a place of frequent social gatherings and the house has been designed in two distinct parts. Visitors enter the house and go north into a generous, largely open-plan space while more private areas sit to the south. The footprint is a wedge-shape, with dynamic façade angles that mirror the contours of the land.
The home was designed by Elrond Burrell, director of VIA architecture and current chair of PHINZ. It's his first Passive House project (as both architect and Passive House designer) since returning to New Zealand after nearly a decade of Passive House experience in the UK.
One of the clients had attended a technical seminar run by ProClima's Thomas van Raamsdonk. This sparked his interest in Passive House and this level of performance was part of the client brief from the outset.
Passive House Metrics
Heating Demand

12.0 kWh/m2/year

Heating Load

11.5 W/m2

Frequency of Overheating

-

TFA

187.3 m2

Form Factor 

3.5

Air leakage @ 50Pa

0.4 ACH/hour

PER demand

37.6 kWh/m2/year
Construction Details Average Values
U-value External Walls 

0.21 W/(m2K)(R4.8)
140mm Timber framed wall with R4.1 batts / plywood / 50mm insulated service cavity / plasterboard

U-value Floor

0.16 W/(m2K)(R6.3)
130mm concrete / 220mm EPS

U-value Roof 

0.15 W/(m2K)(R6.7)
Timber sarking / 300mm I Joists with 2x R3.6 batts / service cavity / plasterboard

U-value Glass

0.52 W/(m2K)(R1.9)
Batimet Toughened (6:/14/4/14/:6 90% Ar)

U-Windows

0.96 W/(m2K)(R1.0)
Batimet TA35

Ventilation Efficiency 

82.8%
Zehnder ComfoAir Q350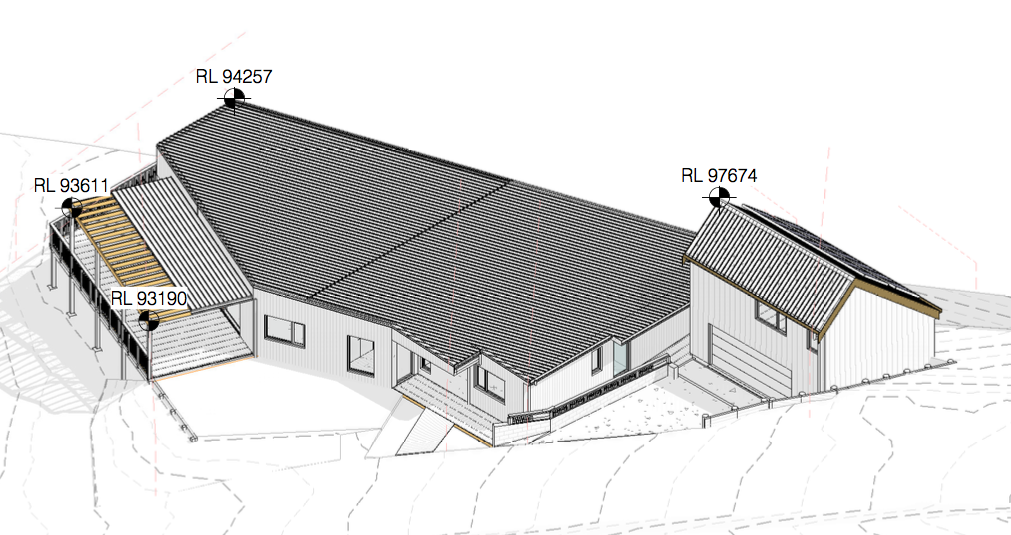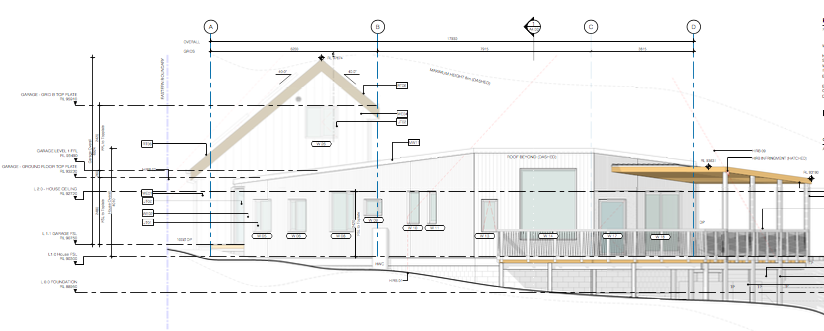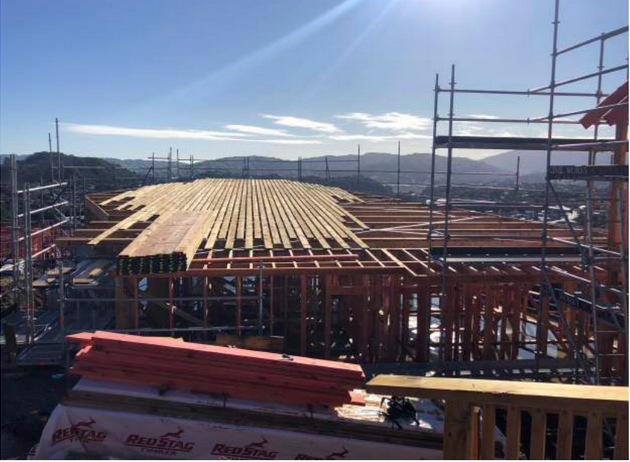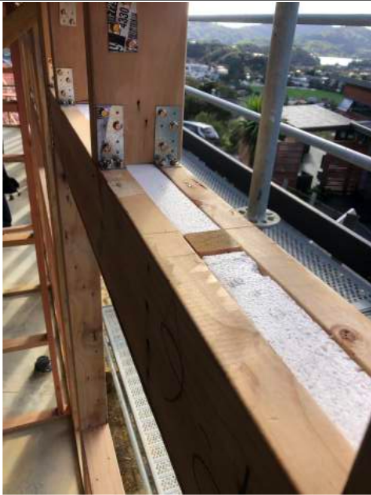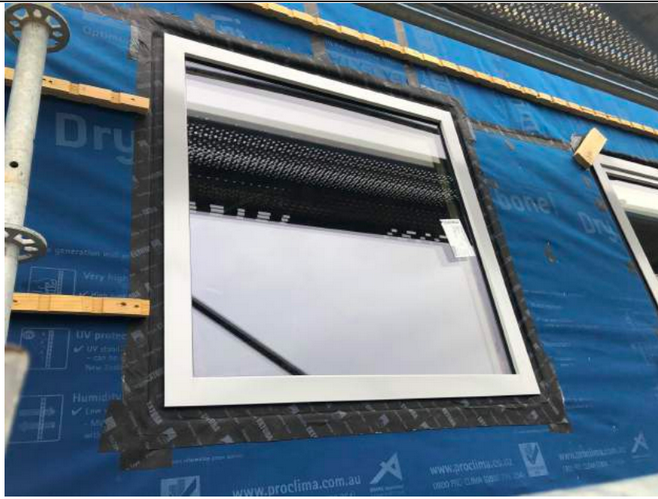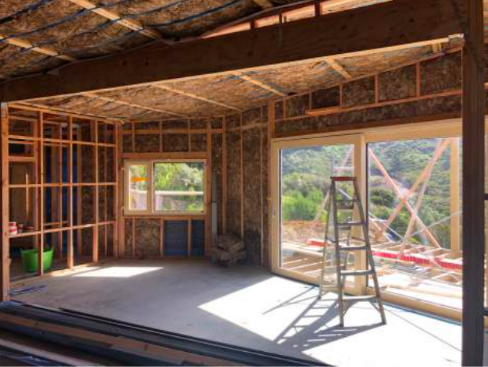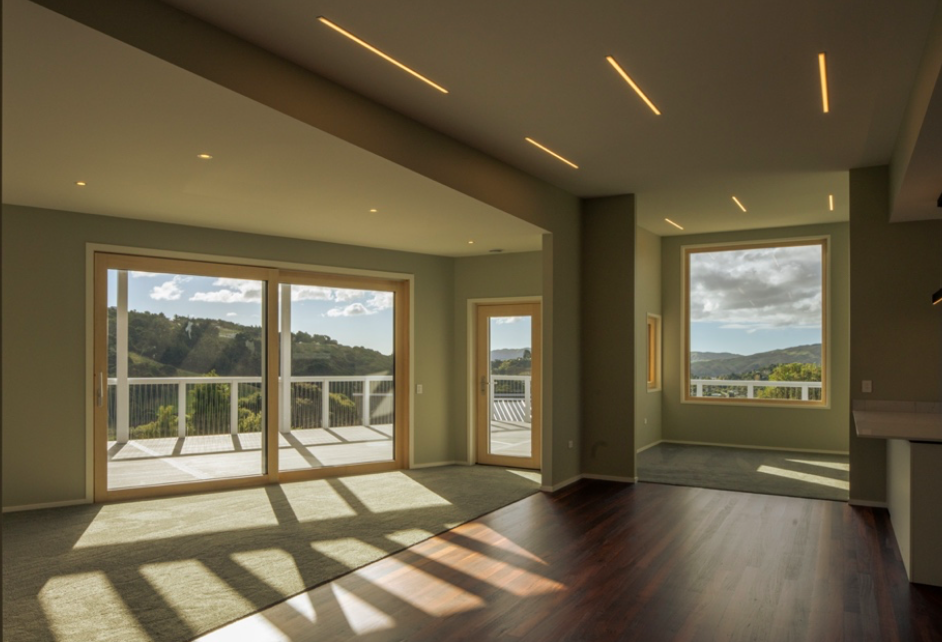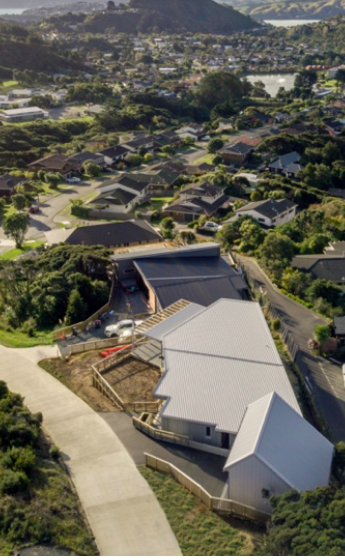 Passivehouse from Andy Spain on Vimeo.

Related Link/s
https://via-architecture.net/wheelhaus-certified-passive-house/