To be clear folks:
H1/AS1 housing changes apply to

all

housing, even apartment buildings of any size**.

BPI (Building Performance Index) is no longer a permitted compliance method.

Curtain walls are included in the R-value requirements (no change) per either H1/AS1 or H1/AS2—but need to be calculated by ISO12631.
Lots of folks seem to be focused on pointing out loop-holes in the updated code. This might look antagonistic but is really quite useful behavior to have out in public—just like a white hat pointing out security flaws in a software release. MBIE has already clarified that several of these purported loop-holes are not allowed. 
Industry should keep this up; MBIE for its part should listen and respond. MBIE ought to publish a clear FAQ document for council compliance staff. This will help prevent use of supposed loop-holes—it is regrettable* that some engineers think it is in their client's best interest to build the worst performing building allowed by law. Somebody should explain to them the concept of 'stranded asset'.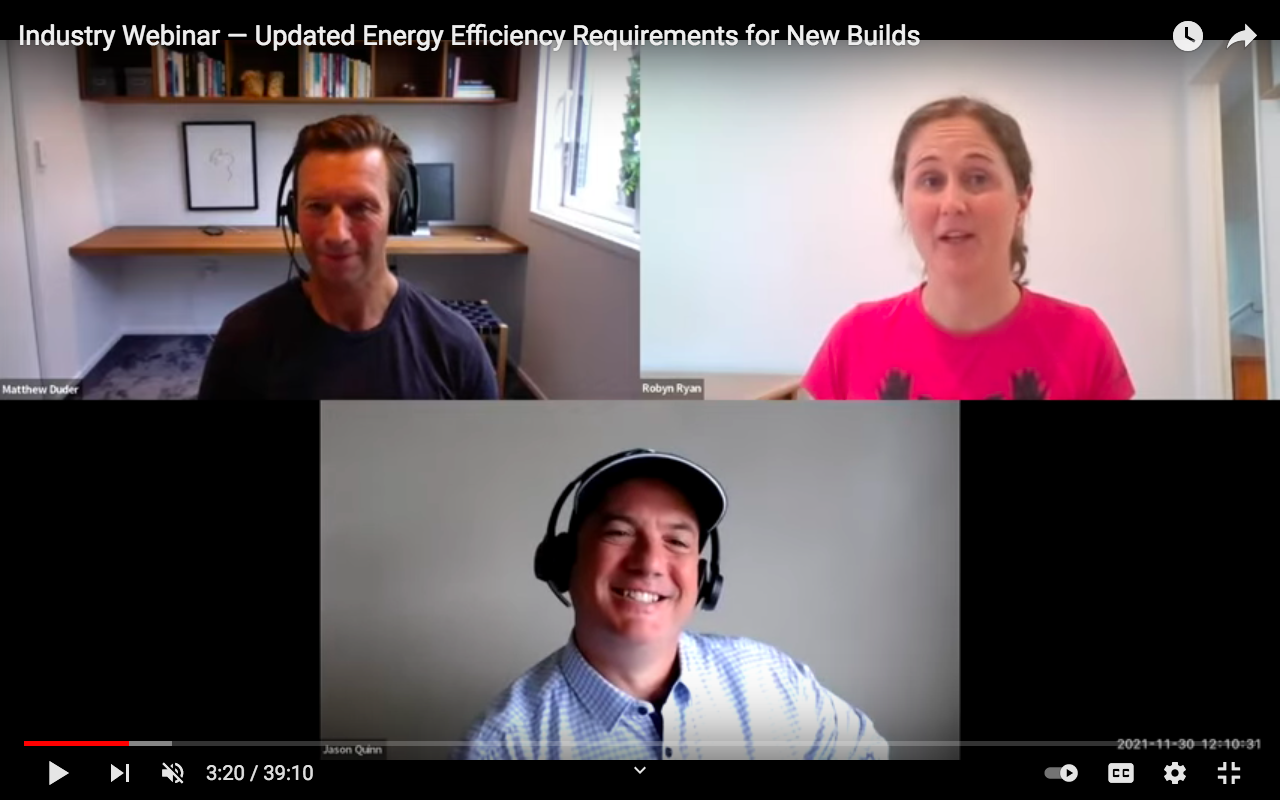 My comments are off the back of a busy webinar EBOSS hosted last week (the replay is now up on YouTube). It featured me and Robyn Ryan (building enclosure engineer at Oculus) with eBoss MD Matthew Duder discussing the changes announced to the Building Code last week. Some 700 people came on the call! 
There's an eBoss article here with a bit of commentary and some links but most of it is lifted from my review here. 
*not the word I chose but my editor saves me from myself
**Note  prior to 13May2022 this said "1. H1/AS1 housing changes apply to all housing, even huge retirement communities and apartment buildings of any size." This was wrong. Retirement communities are use category Communal Residential and are under H1/AS2. Thanks Babbage Consultants and PeddleThorp for setting me straight.