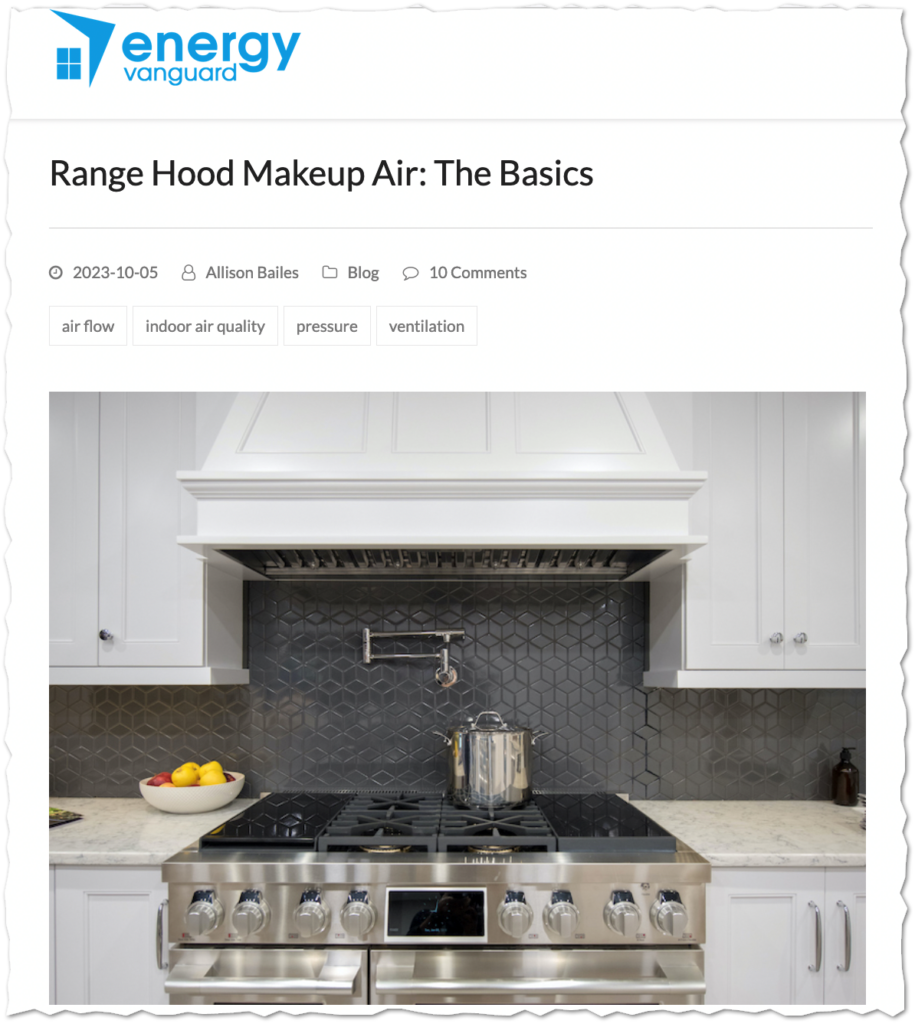 Here's a good summary on make up air for rangehoods, from HVAC consultants and designers at Energy Vanguard. It's worth reading in full. The quick summary goes like this:
Good kitchen cooktop installs position the cooking hood against a wall, and it fully covers the cooktop.

In such a case, 125 L/s or 425 m3/hr is sufficient for a normal cooktop. It won't require makeup air [in a normal house]
I'd add that in a reasonably airtight new home (and certainly in a Passive House) you will definitely need makeup air even at this low flowrate for a direct kitchen extract. We would typically design a makeup air supply (passive or active, as Allison points out in the Vanguard article). Fitting a window with a sensor so that the extract won't run without the window being ajar is an option in a small unit. This was the solution settled on for the Ngā Kāinga Anamata social housing development. Of course this doesn't prevent occupants from simply cooking without using the extract…
At Sustainable Engineering, we usually suggest recirculating hoods, but only in the case of all-electric kitchens. They can save energy and remove sources of air leakage. However this does not suit everyone's cooking style. A kitchen with an eight-ring gas cooktop or where a wok is used every day is going to require direct extraction. Even in an (air-)leaky Code-minimum home, the size of hood needed to cover eight burners will necessitate make-up air and that will impact thermal performance. For a Passive House in cold climates like Queenstown, a large direct extract kitchen hood would require a lot more insulation.
Don't be intimidated though: even a certified Passive House can include a direct extract kitchen hood if you design it correctly and include it from the start. We're not saying it's easy, cheap or free of consequences, but all manner of things are possible. It all comes down to your client.