Holmes House
Hawea Flat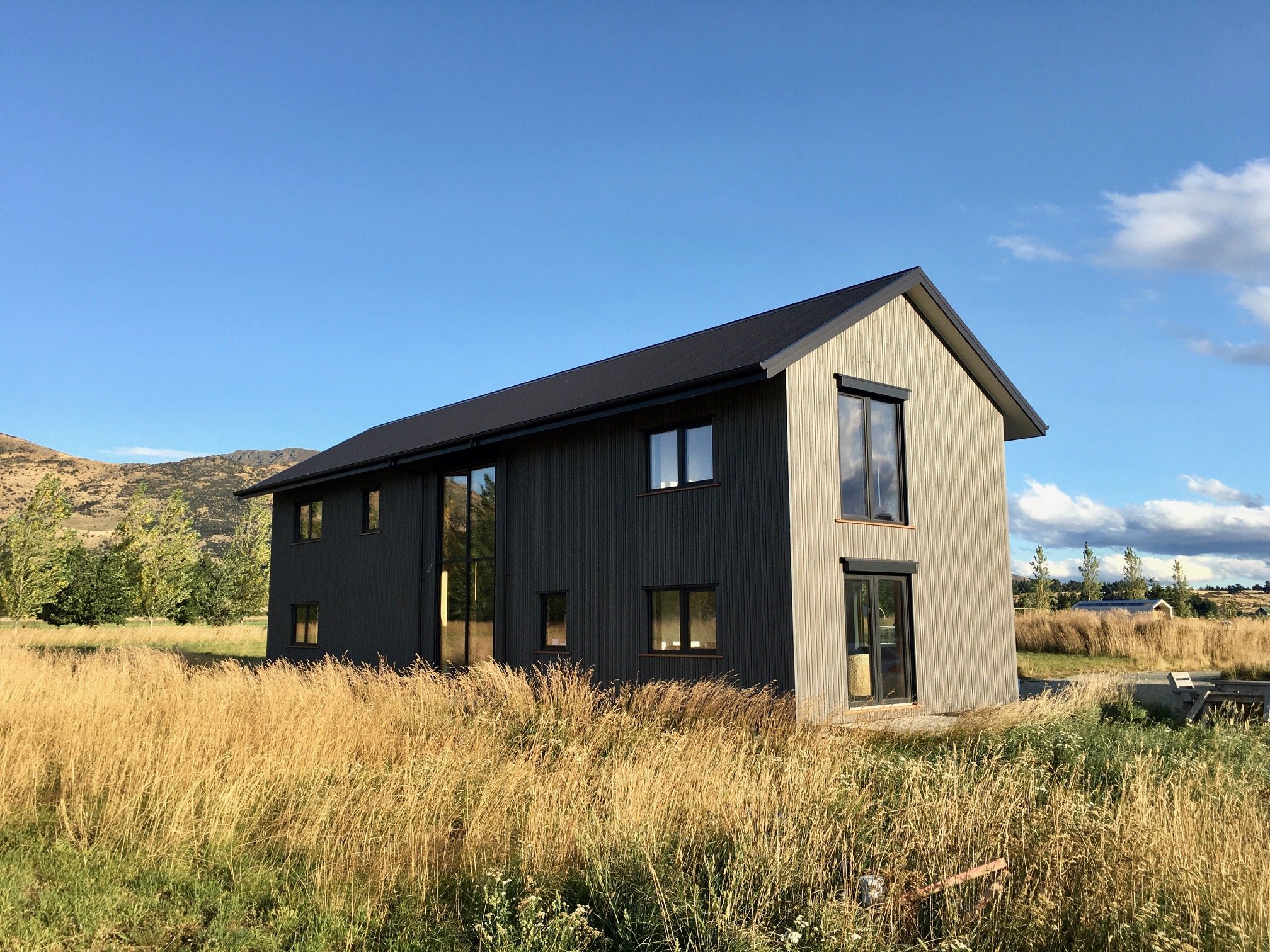 This two-storey residence in Hawea Flats is an intriguing mixture of modernity and tradition, with an impressive list of accomplishments. It's New Zealand's first Certified Passive House Premium building (and only the second in Australasia and 15th world-wide); and it's the first oak-framed Passive House built in this country.
It was designed by one of the country's most experienced and awarded Passive House architects, Rafe Maclean, but owner Jonathan Holmes had some unusual requirements for the building and became so interested in the performance aspects of the design that he enrolled in a Masters degree in Architecture plus qualified as a Passive House Consultant. Further, Jonathan discovered the Living Building Challenge during the early stages of the build and from that point, he opted to use products from its Declare list when selecting paints and oils, sub-floor materials and even the slab.
What is Passive House Premium?
A Certified Passive House Premium generates enough renewable power to be honest net zero for all the energy uses of the occupants: all power consumption in the building for the whole year (including storage losses), for electric vehicle/s, and their share of society's use of energy for everything else as well. (It's an ambitious step up from Passive House Plus, which is honest net zero for the building's power needs.)
More explanation here
.
Jonathan and Nikki are from England and their new home was inspired by Cat Hill Barn, an award-winning conversion of an abandoned 16th century Yorkshire barn. That project's influence is strongly evident in their Hawea Flat home's room layout, exposed oak trusses and double-height void.
The design is a startling combination of simple and audacious. Jonathan says he "hit the design with the simple stick" and that's reflected in the rectangular form and efficient layout of the MVHR system. Yet the house also features a 4.7m-high glass curtain wall, a floating staircase with glass balustrade and mortise-and-tenon trusses (designed and hand-crafted by Timberworks in Nelson).
The oak beams contrast with the thoroughly modern choice of SIP panels for the walls. For the building envelope, critical to the success of any Passive House project, Jonathan opted for suppliers that were either locally based or had New Zealand representatives. This was a calculated choice to reduce the risk of damage or delay that could arise from importing vital components and ensured local expertise was available during the build process.
But he didn't hesitate to import materials where it was cheaper—the oak felled in Germany specifically for this project was cheaper than New Zealand macrocarpa (although shipping and taxes levelled it out) and the kitchen was designed by and imported from Ikea UK at substantial cost savings.
Despite reservations in some quarters about achieving Passive House levels of airtightness given the junctions required between a glass curtain wall and SIPs panels, this house achieved an outstanding result of 0.1 ACH/hour in its final blower door test. That equals Kowhai House in Dunedin, also designed by Rafe Maclean. It's the best achieved in New Zealand to date and indeed, a result it is impossible to better in practice.
Jonathan is full of praise for the outstanding team of suppliers he drew together and cites many examples that show how everyone involved took a keen interest in the project and offered advice and ideas that saved money, reduced risk and delivered in time. For instance, a firm in the UK experienced in marrying oak framing with SIPs construction freely supplied 124 pages of details for the architect's consideration.
In another example, window-manufacturers Thermadura helpfully pointed out the savings that were possible if window size was constrained (so that 4mm glass could be used instead of 6mm) and that tilt-and-turn windows were actually cheaper than tilt-only (as the hardware is more commonly used). "I was blown away by how helpful suppliers are if you are talking about value rather than cost," says Jonathan.
The home has a treated floor area of 164m2, with a bathroom on each floor, two bedrooms upstairs and a cleverly designed multi-use space on the ground floor that could be readily used as another bedroom. A further dwelling on the property combines a garage, workshop and office.
A 10.2kW grid-connected PV array means the Holmes receive a cheque from their power company rather than a bill, for 10 months of the year. They also generate enough energy to power their fully electric BMW. A Tesla Powerwall 2 battery system is also installed to ensure continuous power supply in the event of the electricity grid going down.
The Holmes house has been entered into the NZ Timber Design awards, in the sustainability category. More photos at @haweaflatpassivhaus on Facebook or read this ODT story about the project.
Passive House Metrics
Heating Demand

9.4 kWh/m2/year

Heating Load

9.3 W/m2

Frequency of Overheating

-

TFA

163.6 m2

Form Factor

3.3

Air leakage @ 50Pa

0.1 ACH/hour

PER demand

29.6 kWh/m2/year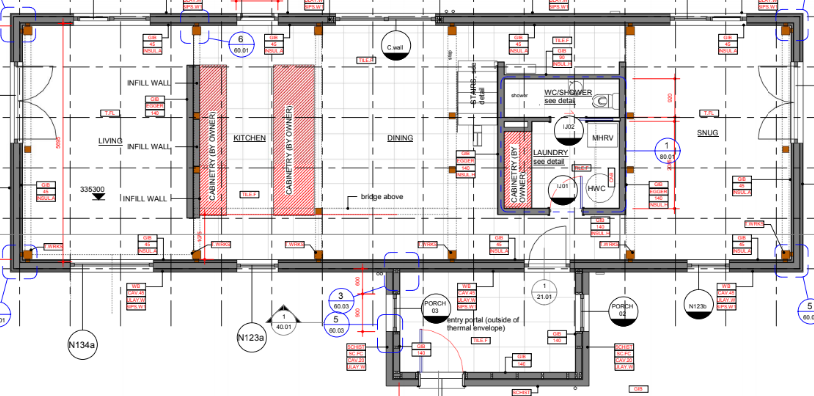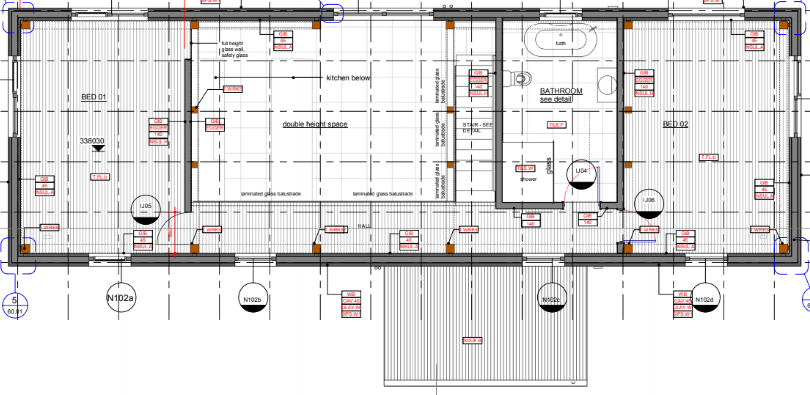 Construction Details Average Values
U-value External Walls

0.15 W/(m2K)(R6.7)
Plasterboard, 45mm TerraLana insulation in service cavity, 165mm NZ SIP panel

U-value Floor

0.21 W/(m2K)(R4.8)
Oak flooring, particle board, 60mm XPS, 1000mm Concrete, 60mm XPS

U-value Roof

0.11 W/(m2K)(R9.1)
Plasterboard, 45mm air cavity, 45mm Terra Lana insulation, 215mm NZ SIP panel

U-value Glass

0.52 W/(m2K)(R1.9)
Thermadura 4/20/4/20/4

U-Windows

0.79 W/(m2K)(R1.3)
Thermadura Designline90 Passive

Ventilation Efficiency

80.40%
Zehnder Q450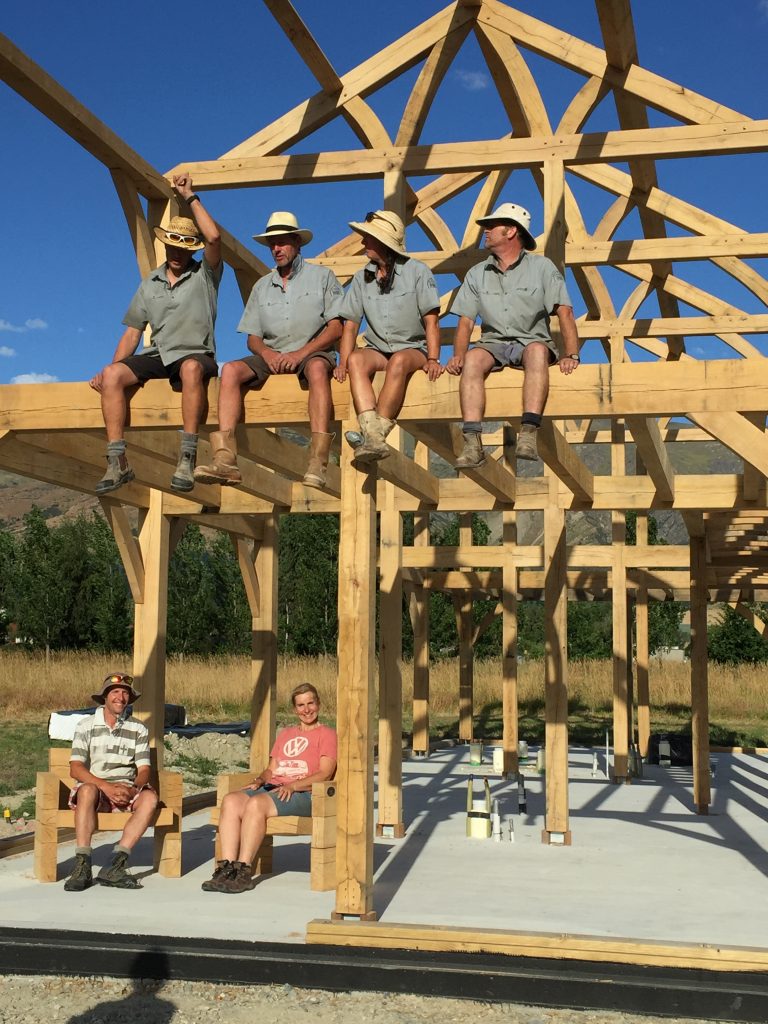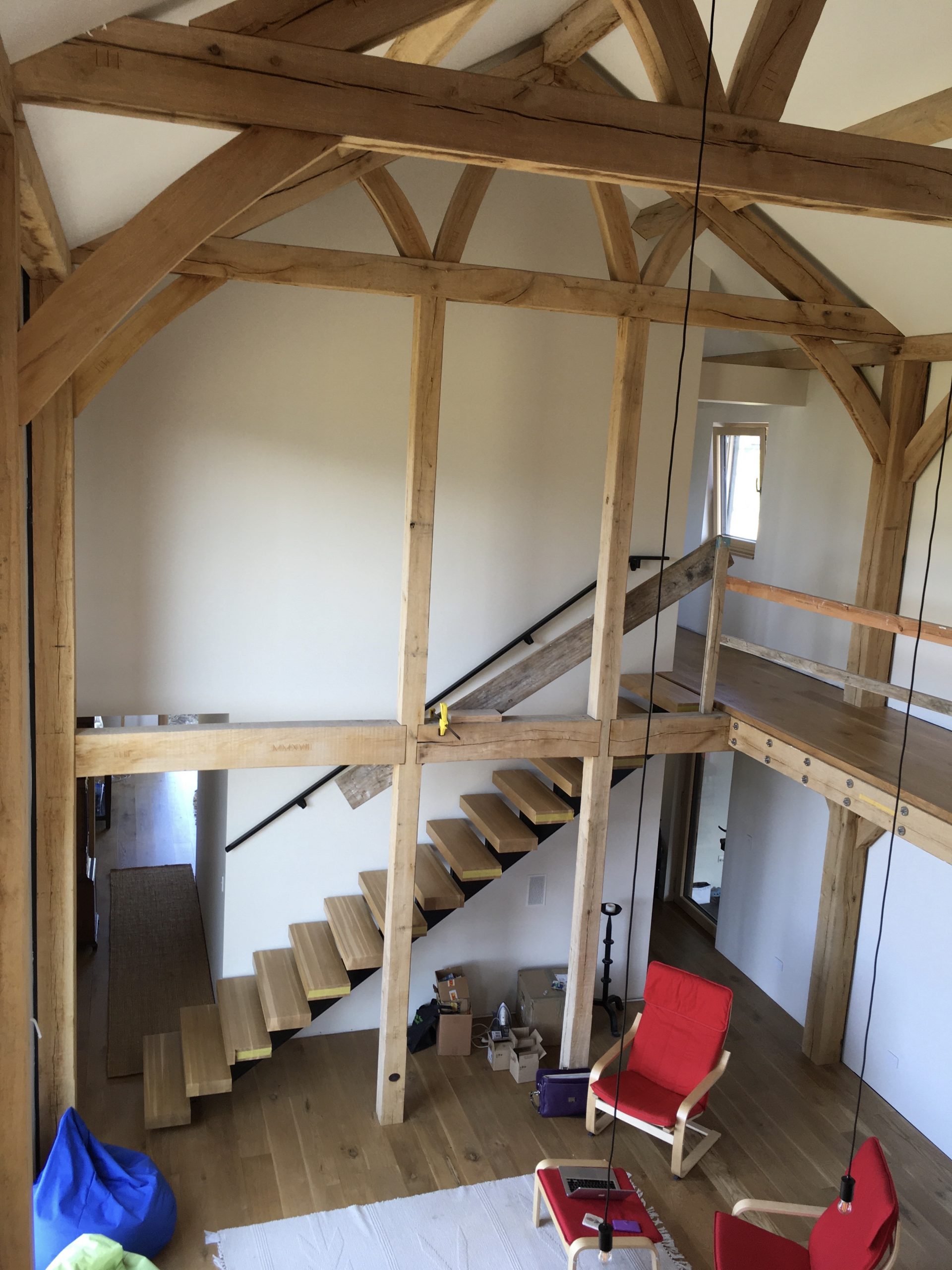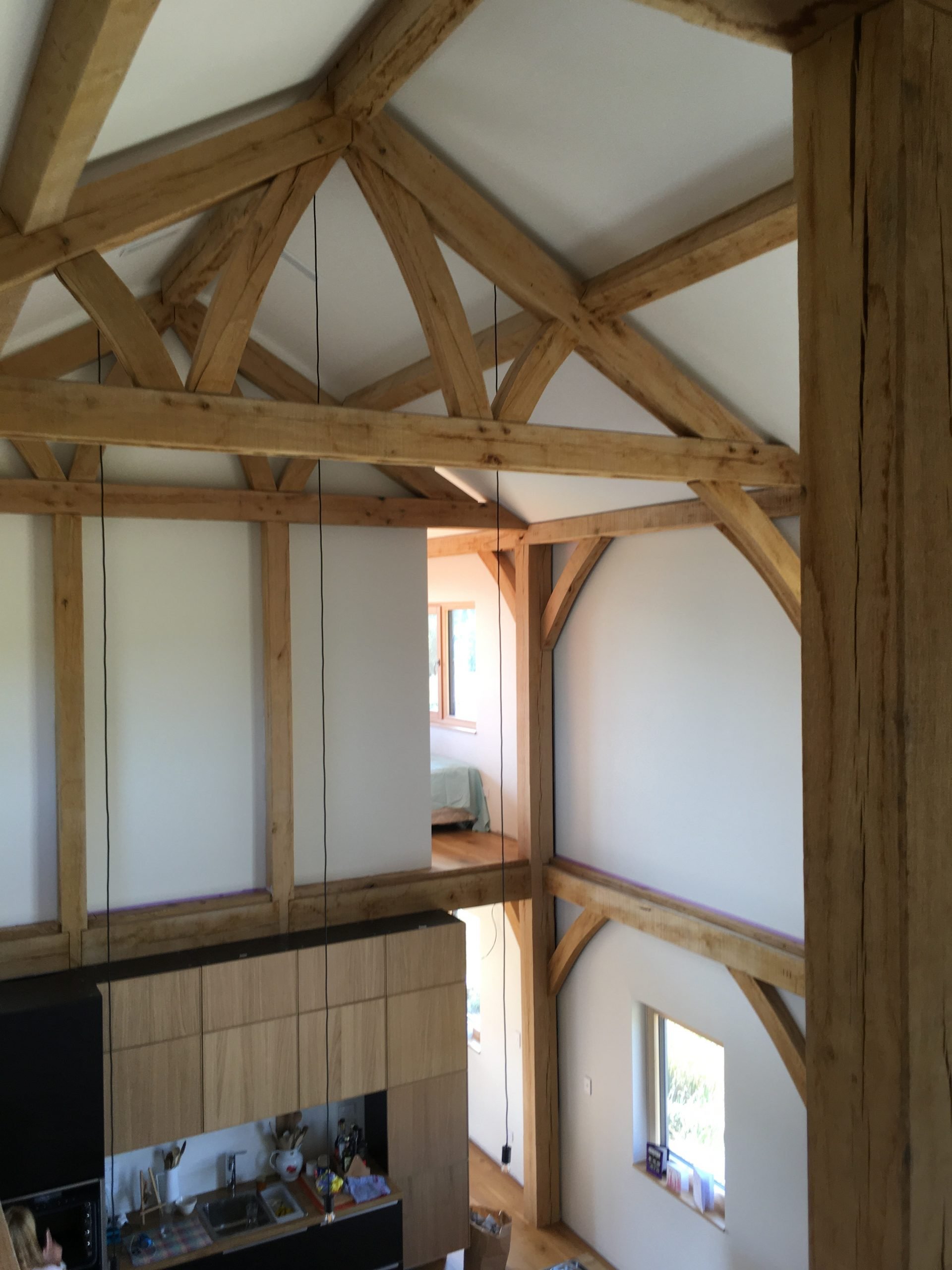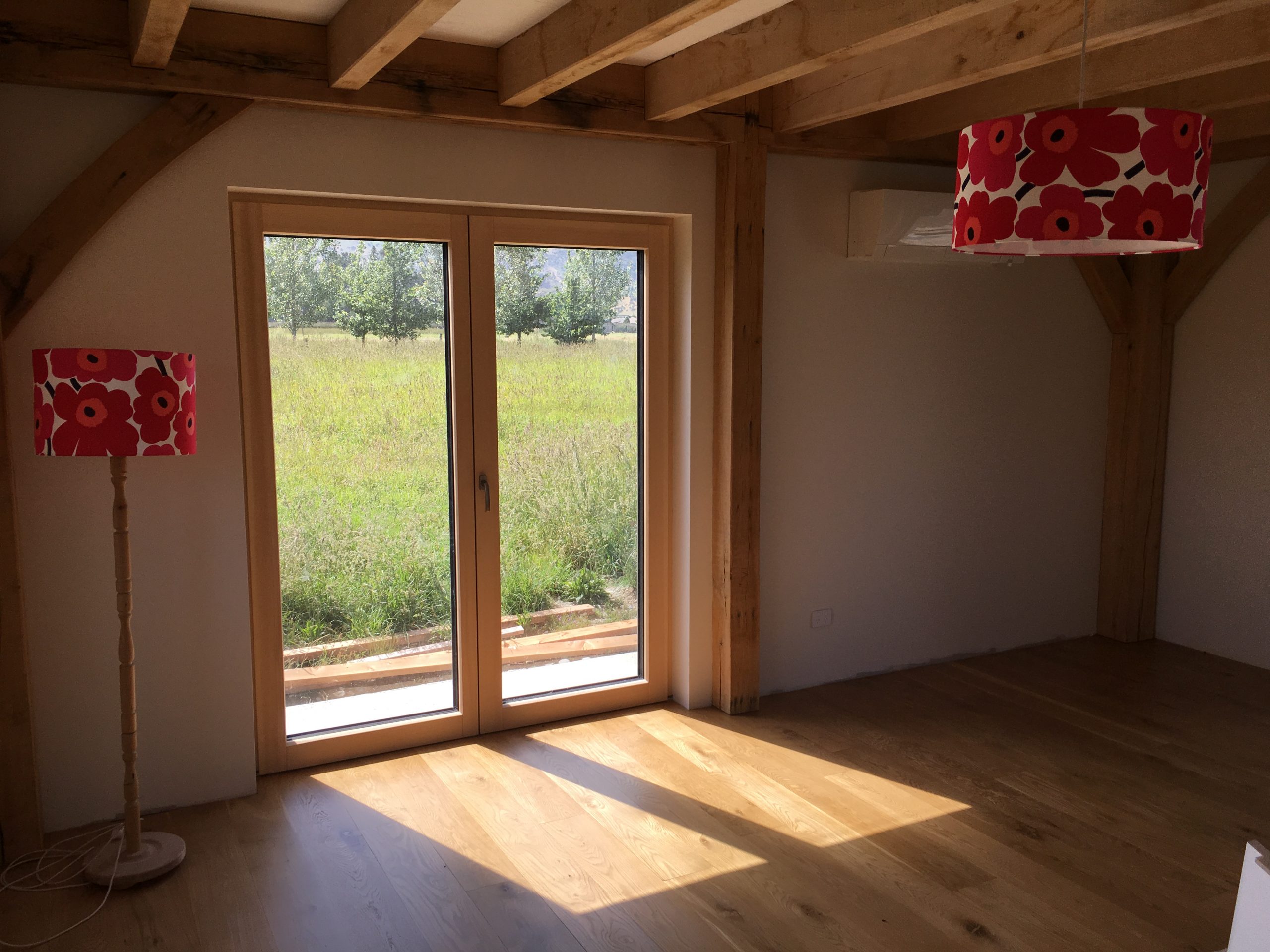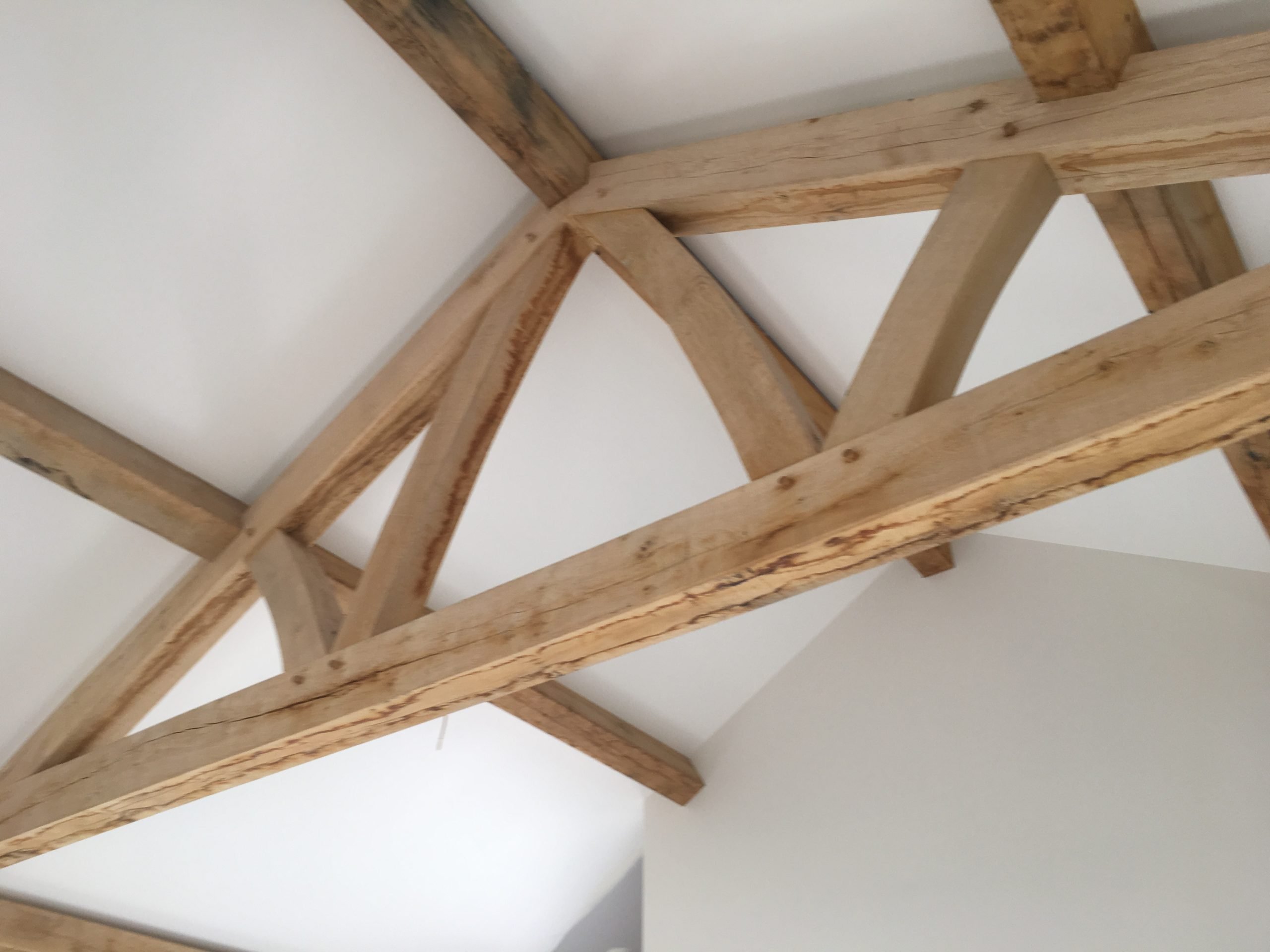 Visit their Facebook page on this link: https://www.facebook.com/haweaflatpassivhaus/
An article about the Holmes House  (about 16km from Wanaka) was published. You can read more on this link.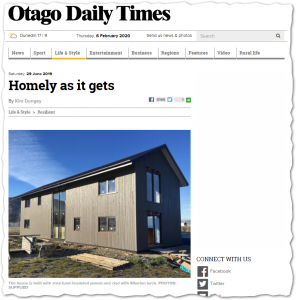 The pre-certification case study is still online under the original project name of Hawea Flat Passivhaus.
Here is a video of the Hawea Flat in Otago, New Zealand.